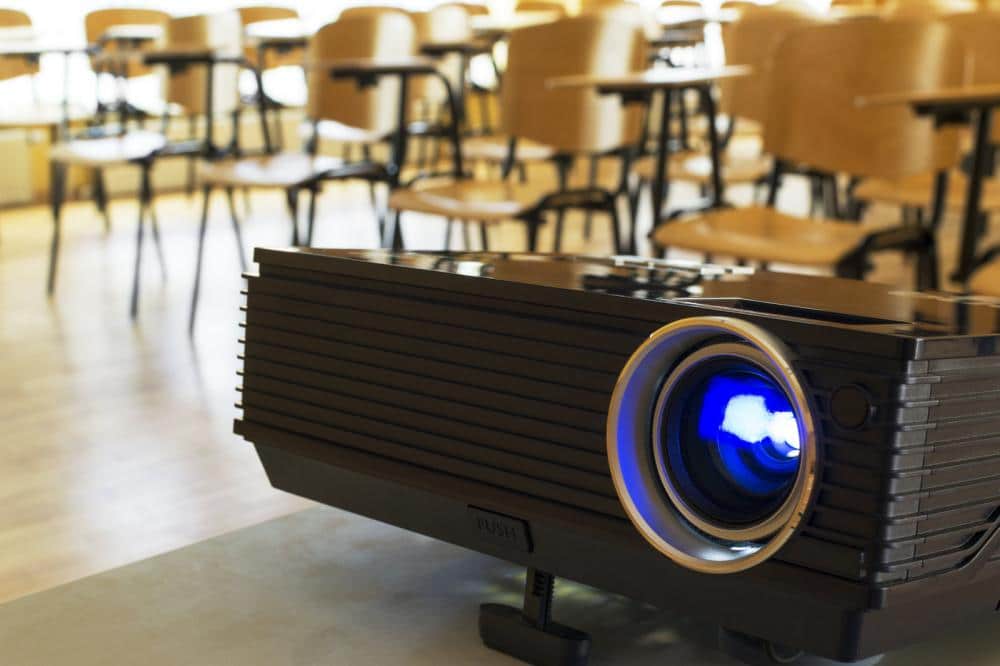 "If you think it's expensive to hire a professional to do the job, wait until you hire an amateur." – Red Adair
Audio video (AV) projects may seem like a breeze to do, but to create a good AV project; you need good quality and professional equipment & service. Many believe that they can cut their costs by opting for cheap service, thinking they will be able to attain good outcomes. However, they only end up spending more to attain a polished end result.
Whether it is an employee training project, event project, corporate video, seminar presentation, or even a student project, investing in quality service is what will give you the best audio video results.
Why Investing in High-Quality Service Matters in Audio Video Projects
Creating an audio-visual project requires a proper roadmap to make sure that you end up with high-quality results, which can communicate your message to your audience the right way. With cheap services, you will only end up investing more money to enhance the quality of the video. Moreover, the end result of the project will not be up to your expectations when you opt for a cheap service.
You will also end up experiencing unforeseen challenges with a low-quality AV system and installation. Therefore, it is also best to ensure you invest in quality professional service for your audio video projects. Here are the benefits of investing in high-quality audio video service:
High Quality and Professional Results
Once you know the different types of PA systems that are available, you must consider the benefits of purchasing a system. Regardless of the system that you choose, there will be numerous advantages.
No Delays
Even when you have no knowledge about the audio visual systems, you can still notice the major difference between a good quality AV project and a bad one. Therefore, investing in a professional AV service right from the start will prevent any possible delays and barriers that will arise when you work with amateur and cheap service. This will ensure that your audio video projects are smoothly completed before the deadlines.
Enhanced Return on Investment
With a professional audio video integrator, you will end up with a well-crafted project, which enhances your chances of better return on investment. This will also increase the reputation of your brand and help you stand out. Your audio video project reflects your company and brand, which is why hiring a professional audio video service will pay off more in the end.
No Added Cost
Your audio video projects are one of the major drivers of your company's marketing success. If you neglect this driver by opting for cheap services, you will not only end up spending more money than you expected but will also end up with cheap audio video projects, which will greatly affect your reputation and financial situation.
Typically, people think while it might take longer with an amateur service and that it will still be cheaper. However, what actually happens is things start spiraling out of control when they are faced with various problems. They have to invest more money in fixing the problem and they end up spending more money than they would have if they had gone with a professional audio visual service.
Selecting a professional audio visual service ensures that you are getting a complete package. They not only provide you with expert installation but also provide the best solutions and maintenance to make sure you end up with the best audio video projects. 
Working with Professionals
Selecting AV professionals like Hugh's Innovative AV Solutions ensures that you create the best possible audio visual projects without exceeding your budget and increasing your stress levels. We make sure that all your needs and requirements are met without any hurdles.
Here is why our services can meet your needs: 
Audio Visual Expertise
We have more than 65 years of experience in the AV industry; we are equipped to handle any problems that might arise. Moreover, we have expertise in handling numerous industries, including commercial, education, institutions, and houses of worship.
All our staff is highly trained and has AVIXA certification, which means your AV needs will be in good hands. We make sure that you are offered the best AV solutions and advice so you end up with quality projects.
Customized Service
Our aim is to make sure that you end up with the best possible results for your project and will only provide you with solutions you need, unlike other service providers who are only concerned about increasing their sales.
When you need audio video installation for your projects, we will only recommend the equipment that will be best for your project requirement instead of suggesting expensive equipment that won't benefit you. We make sure that we fully understand your needs before we suggest the ideal AV solution for you. Hugh's goal is to ensure our clients have a smooth experience with audio visual systems within their budget.
Outstanding Customer Service
A cheap service will not offer you a good customer service experience. You will merely end up frustrated by making countless complaints and queries without getting a proper response. We care about our clients and we know how crucial customer care is, which is why we ensure that all our clients get the best service whenever they need it. Our well-trained staff is available to clients to handle any query, confusion, request, or complaint immediately.
Why Hugh's?
Whether you want installation or maintenance of an AV system for your audio video projects, or are looking for other AV solutions, feel free to consult Hugh's Innovative AV Solutions. We also offer regular maintenance to give you peace of mind of knowing that the AV systems will not create issues at the last moment. Our clients also get same-day priority response to save you time and money on your projects. Overall, choosing Hugh's will be the best option for you because we will be there for you every step of the way. Connect with us for a free consultation or just to discuss an upcoming project. Contact us here!