Audio Video Solutions for Boardrooms
Build a better boardroom experience.
Take Your Boardroom to the Next Level
In today's world of remote work and across-the-world collaboration, boardrooms matter more than ever. They're the spaces where decisions are made – even when decision-makers aren't in the same room. When technology isn't optimized – or, worse, when it doesn't work – communication is disrupted, and decisions suffer.
Your business deserves better.
 With top-line products installed by our team of experts at Hughs AV, you can equip your boardrooms with cutting-edge technology that works seamlessly in your space, fostering collaboration and communication to create an environment that empowers your business.
 It's time to build a better boardroom experience.
Boardroom AV Solutions
We offer a broad selection of leading technology products to suit the needs of your boardroom.
Display Solutions
Interactive panel displays

Interactive projectors and whiteboards for distance learning

Large-format touchscreens
4K and HD screens
Custom design and install
Multi-user, multi-touch video wall allowing for multiple, simultaneous 1080p displays
Boardroom Audio Systems
Multiple inputs and outputs
Acoustic treatment
High-fidelity speakers
Intuitive control systems
Boardroom Projector Systems
Interactive projectors using Whiteboards Distant learning

High-resolution projectors
Energy-saving bulbs
Visually stunning screens
Intuitive control systems
Collaboration Systems
Zoom and Office Teams classrooms and meeting rooms

Full room integrations with cameras, mics, and easy-to-use Digital Canvas
Digital Signage
4K and HD displays

Intuitive management software
Optimized placements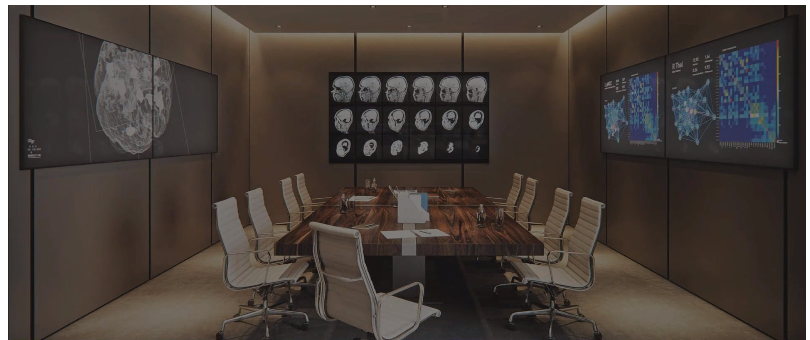 OUR APPROACH TO BOARDROOM AV SOLUTIONS

Top-Level Tech
We offer a broad selection of the best boardroom AV products and solutions. Choose from cutting-edge or tried and proven. Rest assured in the quality of the product.

Tailored to Your Needs
We won't push you into a solution that doesn't fit. Instead, we'll work with you to understand your space and collaborate on a solution that empowers it.
Expert Installation
We'll implement your solution according to the highest industry standards with our in-house, ANSI CTS certified technicians. Our experts make sure that your systems work.
All we can say is WOW! This product is living up to its reputation and more. Brad was awesome! A top-notch installer with tons of information.
How to Get a Boardroom AV Quote
We try to make the process of getting your project from concept to quote as simple as possible.

Step 1:
Get in Touch
We'll set up a call to discuss your boardroom needs and take the first steps toward identifying empowering AV solutions.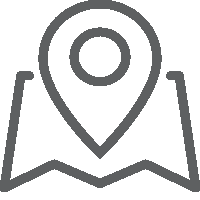 Step 2:
We Visit the Location
With concept in hand, we visit the space to get a full understanding of needs and challenges so that your solution can be optimized for effectiveness.

Step 3:
Get a Quote
We provide a quote on a selection of products and services tailored to your needs and designed to maximize the potential of your space.
Get a Quote on Your Boardroom AV Solution
Ready for a better boardroom?
Fill out the form here with your project details. Our expert team will review and be in touch shortly to discuss your needs and chart the path toward an optimized AV solution.
Let's take your boardroom experience to the next level.