We design, install, and service audio video solutions to meet your needs.
Headquartered in Poughkeepsie, New York, we've been proudly serving the Hudson Valley and surrounding areas for over 65 years. Our experts in the latest audio video technology will make sure your systems are at their best. And, we'll always do what's best for you.

All we can say is WOW! This product is living up to its reputation and more. Brad was awesome! A top-notch installer with tons of information.
Rob R.
Project Manager, S&O Construction Services
Team is just great! They did an awesome job and really took their time to make sure it is as great as it is.
I found Hugh's to exceed our expectations. They anticipated our expectations. They anticipated our concerns and exceeded our expected results.
Working With Hugh's AV
We try to make the process of getting your project from concept to quote as simple as possible.

Step 1:
Submit a Request or Call Our Office
The first step is simple: place a request online with your information. or call and speak with a knowledgable, friendly consultant who can listen to your needs and begin shaping solutions.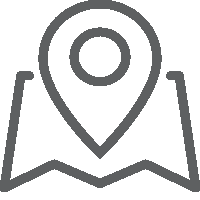 Step 2:
We Visit the Location
With the concept in hand, we visit the location to get a full understanding of your space, needs, and any challenges to your project. Knowing the space can save you time and money on your project, whether it's a new installation or a system upgrade.

Step 3
You Get a Full Quote
With all the information gathered, we do the research on the right products and services to make your project a success for you and your end users. The quote is delivered to you for review and questions can be answered at any time.