Ready to upgrade your communication with a cutting-edge collaboration system?
Collaboration brings people together and make businesses more efficient – but only when the systems being used are designed efficiently.
Today, collaboration systems have become more common and accessible, thanks to increasingly powerful devices and the advent and development of technologies like collaborative whiteboards, video conferencing, Voice over IP (or VoIP), and more. If your organization frequently communicates with remote employees or members, or if you have multiple locations, equipping a space with a collaborative system will be well worth your time. Here are a few things to consider.
Huddle Space vs. Boardroom
If you're implementing a collaborative AV system, one of the first things to consider is whether you'll be best served by a huddle space (or spaces), or a boardroom. Boardrooms, traditionally, are the large conference spaces that are designed to impress: big rooms, decked out with top-of-the-line technology on big tables with lots of seats. These are spaces for impressing clients, potential partners, or new hires.
Huddle spaces, alternatively, are a relatively new trend brought on by remote working trends. These rooms are smaller, and tend to have audio video systems designed for flexibilty and impromptu use by teams on an as-needed basis.
When you hear "collaboration system," your mind may jump to a boardroom environment. That can be a great choice if it fits your needs. Alternatively, a smaller huddle space may be worth considering as well, depending on the size and nature of your team.
How a collaboration system can benefit your organization:
Collaboration via videoconference or other means reduces the need to travel, as meetings with multiple members at varying locations can take place remotely.
Collaboration systems reintroduces the human element to conference calls, allowing for the transfer of communicative visual queues in a way that's impossible via only audio.
Collaboration systems allow for more comprehensive demonstrations, with the ability to share screens and the appearance of physical objects.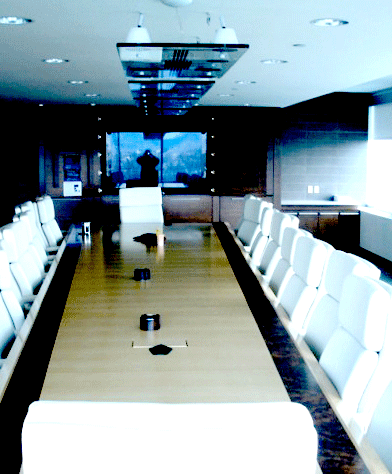 How Hugh's Helps With Your Collaboration System:
At Hugh's Innovative AV Solutions, we offer collaboration system installation, consultation, and maintenance from a team of experts. With 60 years of experience in providing audio-video solutions, we always focus on making your collaboration system fits your needs. We won't overcomplicate what your needs are; we won't oversell you.
We know that audio-video solutions are most helpful when they "just work" – and collaboration systems are no exception. There's nothing more frustrating than signing onto a meeting, only to be met with lagging audio and a disjointed display.
We'll work with you to make sure that all the components of your collaboration system are optimized for your space – from the screens, to the cameras, to the system controllers, to the software – so that you can communicate as effectively as possible.
Optimize your meetings with a collaboration system that makes communication easier than ever.
All we can say is WOW! This product is living up to its reputation and more. Brad was awesome! A top-notch installer with tons of information.
All we can say is WOW! This product is living up to its reputation and more. Brad was awesome! A top-notch installer with tons of information.
Team is just great! They did an awesome job and really took their time to make sure it is as great as it is.
I found Hugh's to exceed our expectations. They anticipated our expectations. They anticipated our concerns and exceeded our expected results.
Working With Hugh's AV
We try to make the process of getting your project from concept to quote as simple as possible.

Step 1:
Get in Touch
The first step is simple: place a request online with your information. or call and speak with a knowledgable, friendly consultant who can listen to your needs and begin shaping solutions.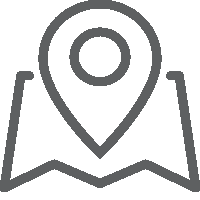 Step 2:
We Visit the Location
With the concept in hand, we visit the location to get a full understanding of your space, needs, and any challenges to your project. Knowing the space can save you time and money on your project, whether it's a new installation or a system upgrade.

Step 3
You Get a Full Quote
With all the information gathered, we do the research on the right products and services to make your project a success for you and your end users. The quote is delivered to you for review and questions can be answered at any time.
Ready For A Quote?
Fill out the contact form to the left with your project details, and we'll be in touch shortly to discuss the next steps of our process with you.  We look forward to working with you.