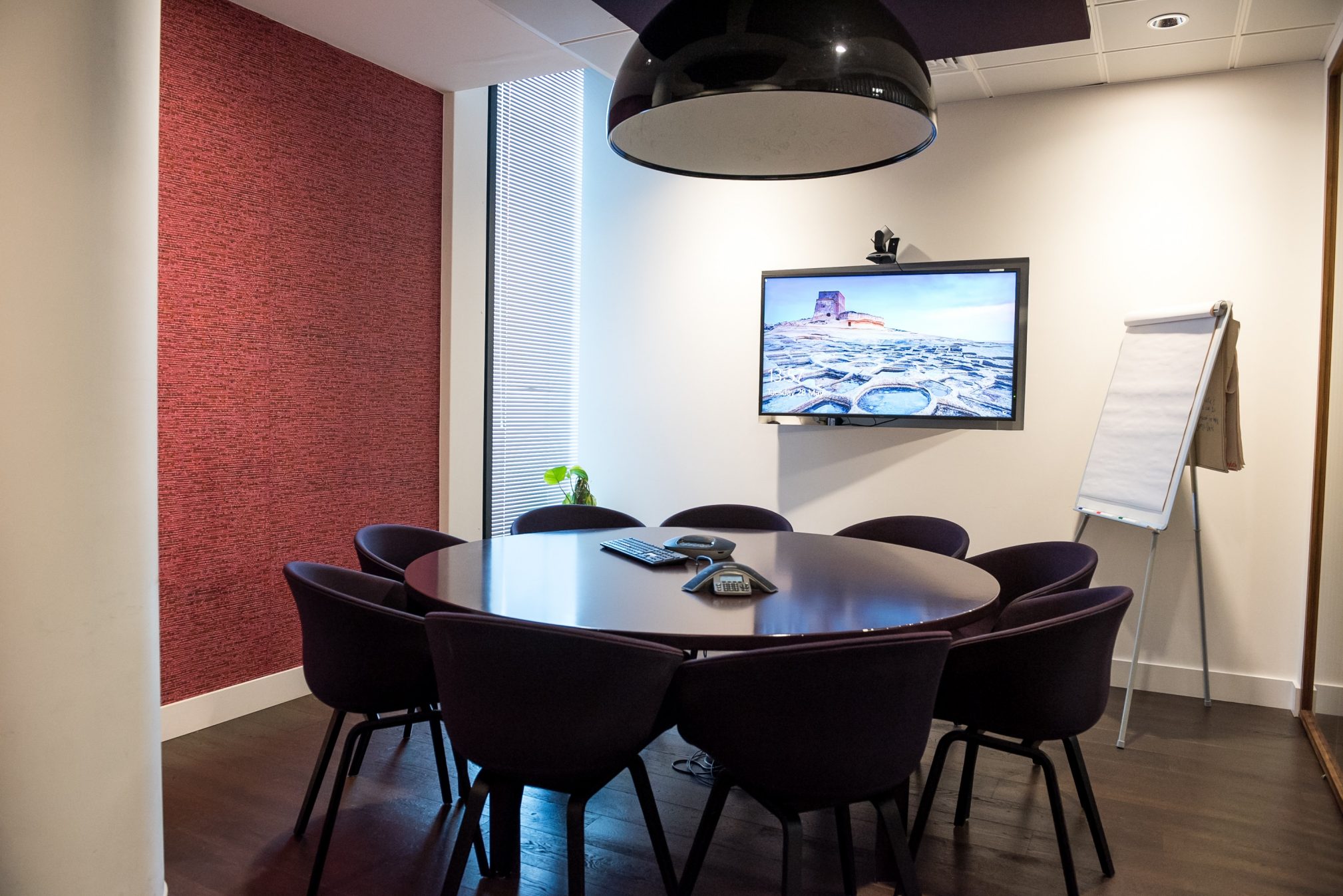 When choosing between consumer and commercial displays, many people make the mistake of considering just the price. Of course, price is important since you don't want to be buying a display you can barely afford. However, your choice solely based on price is a decision that people often end up regretting later.
If you don't want to be in a situation such as this, then you'd do well to consider the pros and cons of both types of screens. 
The Pros and Cons of Consumer Displays
Before we delve into a discussion on their pros and cons, let us first understand the category of screens used in residential settings and the ways in which they are differ from displays used in a commercial setting. A primary feature of these displays is that there are designed only for viewing TV. This means that they are bought to install at home and watch video formats such as TV, streaming services, BluRay, etc.
Generally, these types of displays are used for a few hours during a day rather than being switched on for the entire day. Following are some of the pros: 
1. Cutting Edge Technology
Consumer TVs often benefit from the emergence of new technology, especially in the premium class. Examples of this are the Organic Light-Emitting Diode (OLED) and High Dynamic Range (HDR) technologies. 
A flat light-emitting technology, OLED is considered as the pinnacle of picture quality. This is because it gives screens ultra-wide viewing angles and great color saturation. On the other hand, the HDR technology significantly enhances the picture quality of display units by improving brightness and expanding contrast ratio. 
2. The "Smart TV" Capability
One thing that gives these displays an edge is the in-built 'smart TV' capability. This means that they can include a suite of applications that allow users to stream content, update social media, or integrate their display units with Alexa or Google Home.
3. Designed for Use with Consumer-Made Devices
These screens are generally designed for use with consumer-grade devices. Some common examples are a BluRay player, streaming appliance, and AV receiver. This gives them Consumer Electronics Control (CEC), which is a protocol designed to implement interoperability between the devices. For example, turning on your BluRay player causes your TV to power on automatically to the correct input.
4. A Wide Range of Price Points and Speaker Sets
These screens are available at a wide variety of price points and feature sets. This ensures that you find one that fits your needs at a preferred price point.
With the pros of consumer displays discussed, let's look at some of their cons:
1. Limited Warranty
Most of these screens have a 90-day warranty for parts and labor from the date of purchase. This is fine most of the time because out of the box mortality rates are generally low. However, getting support after this point may be difficult.
2. Lacks Extended Features
They often lack extended features that are available with professional displays. Examples of this are RS232 and Ethernet control and monitoring.
3. Model Superseding
One thing that is common between consumer TV manufacturers is that they are always chasing the next trend. Because of this, a model bought in March becomes obsolete by August.
4. Designed for Use at Home
A major disadvantage associated with these displays is that there are designed for use at home. These displays can run continuously for a maximum of 8 hours which makes them unsuitable for a professional environment. Using this kind of TV in a commercial environment will void your warranty and could reduce the life of the display due to over-usage.
The Pros and Cons of Commercial Displays
While they look like a typical flat panel TV, commercial displays are designed for heavy use, corrosion resistance, and high heat. Some common applications of these are Subway Kiosks and displays in restaurants. Moreover, unlike displays used in a residential setting, professional displays are designed for network connectivity. Following are some of the pros:
1. Designed for Extended Use
One of the best things about commercial displays is that they are designed for extended usage. Designed and built with extended usage in mind, commercial screens feature better components than consumer displays. Also, some models come with active cooling. Often, these displays can be switched on for an entire day. Additionally, warranty support and advanced replacement options are available.
2. Extensive Capabilities
Commercial displays come with extensive capabilities for control, monitoring, and management. This makes it possible for a site or campus to manage assets, change content, and track usage. 
3.  IP Ratings
An IP rating is a rating that designates a device's capability of preventing the intrusion of dust or moisture. Displays with this rating can be used outdoors or in difficult environments.
4. Extended Feature Sets
Often, they come with extended feature sets. Signage platforms, touch-screen capabilities or wireless display options are all features that can be found in some professional displays. In addition to the above, there are many other advantages, such as connections that comply with the VESA standard, compatibility with PCs and AVs, many connectivity options, wide viewing angle, landscape and portrait display orientations, and control locks that cannot be tampered. 
While professional displays have several advantages, they are not free of cons. Following are some cons associated with them:
1. Price
Due to the additional steps taken to add robustness, commercial displays can cost more than a consumer display of the same size. However, this is not always the case. 
2.  Appearance
Compared to trendy consumer displays, these screens tend to be more conservative in design. However, there are some manufacturers like Samsung and LG that offer stylish units for these displays.
3. Input Limitations
Unlike your TV in your home, these screens are usually relegated to a single task, like signage. Due to this, the number of inputs can be limited to a couple rather than a few.
4. No Turner
It may seem like a blast from the past but there are instances where a built-in tuner is required. Most consumer displays today do not come with a tuner. However, a few limited ones come with this capability.
Why Choose Professional / Commercial Displays over Consumer Displays
Both of these types of screens have their fair share of pros and cons. However, if you're looking for an affordable option and only need displays for use in your home or a small office, then consumer displays might be a better option. Otherwise, choosing a professional display is a no brainer.
We have already listed the reason to choose professional displays over residential ones. However, the three biggest reasons to go for professional displays is their extended feature sets, widespread applications, and long hours of operation. This makes them ideal for any business out there.
Why Hugh's?
If you're still undecided whether to go for consumer or professional displays, then you would do well to get in touch with us. At Hugh's, we have a team of experts that can perform a need analysis of your business to come up with the most appropriate display that fits your need and budget.
At Hugh's, our team of experts will provide you with your screen's consultation, installation, and maintenance. Additionally, they can create custom content for your digital signs to help you communicate your message effectively to the intended audience.