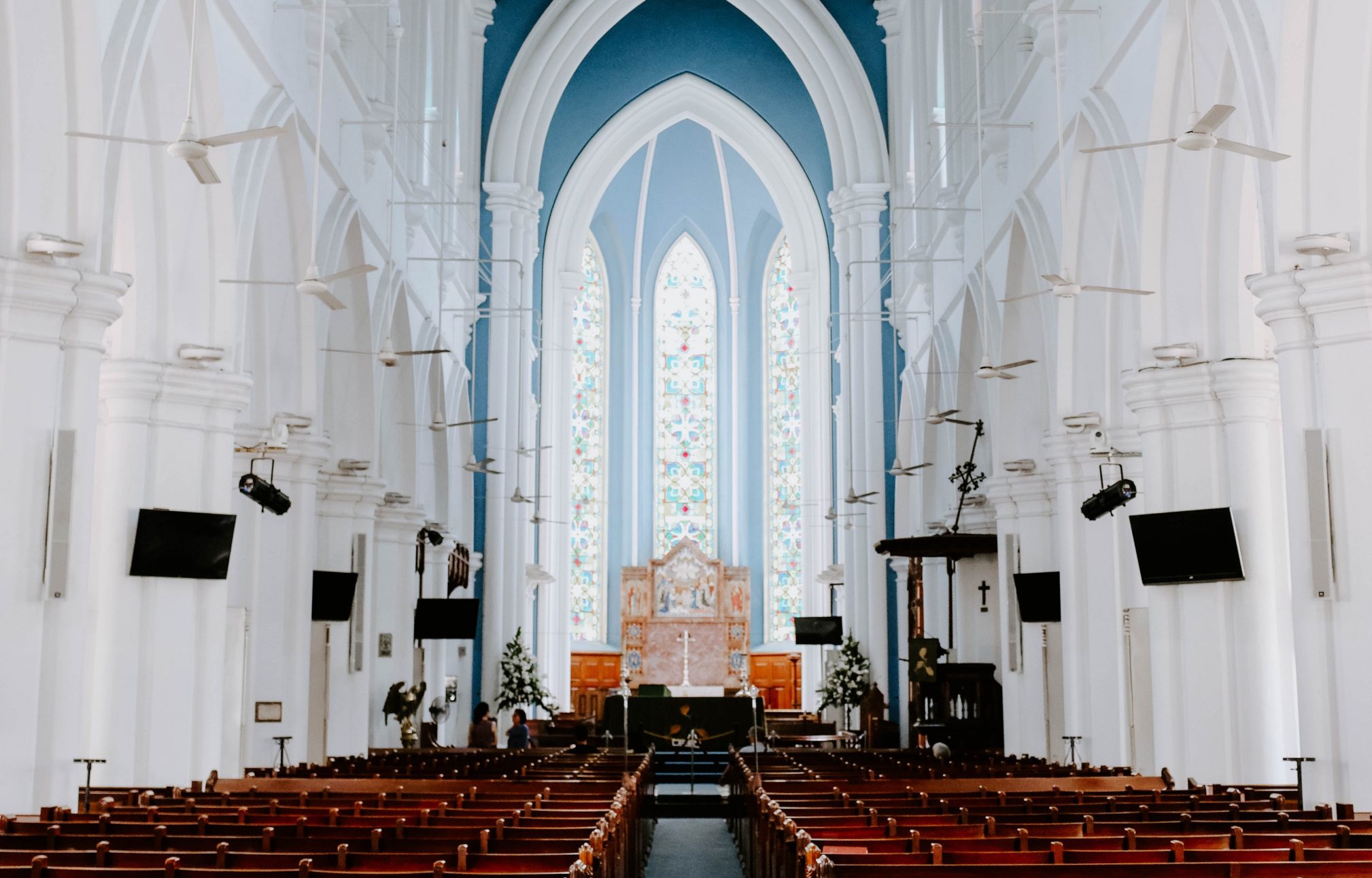 When it comes to choosing a sound system, houses of worship, churches in particular, are generally not impulsive in behavior. Instead, they often have one person or a team of people who take a good look at the sound system needs prior to making a purchase decision. However, oversight and negligence can happen anywhere, including in making decisions about church sound systems.
There are times when, even after diligently analyzing the church's needs, the decision makers are unable to pick the right sound system. Unfortunately, most churches realize this only after the sound system in place becomes an inconvenience or source of embarrassment for them. Given this, there are several mistakes in picking a sound system.
Causes of Problems in Church Sound Systems & What to Avoid
Often, problems in church sound systems arise due to a lack of needs analysis. This means that the specific needs of the church were not considered before a decision to buy a sound system was made. An example of this can be seen through the case of a Church based in Sacramento, California.
In 2017, the huge Sacramento-based Bayside Church sought help from Yamaha to overhaul its audio system on a shoestring budget. Not only did Yamaha overhaul the church's audio system on a tight budget, but they also met the high technical standards of the church.
Since Yamaha had previously worked on the Sacramento-based church's systems, the team assigned to the project had a good idea of what would be needed. Therefore, it would easy for the Yamaha team working for the church to review and modify the sound systems according to the specific needs of the church. This not only helped the church to upgrade their sound system on a limited budget, but also ensured that there were no problems with the system after it was installed.
What was the point of telling you this? It was to let you know that the biggest mistakes in sound systems often happen because the system was not reviewed prior to the purchase of the system.
Although the Sacramento-based church had high technical standards, Yamaha was able to fulfill their demands. This was because a thorough review of the church sound system's needs was done before any decision was made to buy audio equipment or overhaul the sound system.
Unfortunately, in America most churches, and other houses of worship for that matter, fail to do to above when choosing a sound system. This leads to several problems including the following top church sound system mistakes: 
1. Waiting to Invest in the Sound System Until It's Absolutely Necessary
It would probably take us a lifetime if we attempt to count the number of churches that are guilty of doing this. Okay, maybe not that much but you get the clue — there are tons of churches out there that won't invest in a good sound system until it becomes essential.
Waiting to invest in a good sound system until it's urgent will do you more harm than good. For how long will you continue to use a hand-held mic that is outdated and doesn't do justice to the sermons at your church? It is most effective to start thinking like a modern church that is equipped to successfully deliver the word of God.
You might say, "Well, the old way of doing things is working fine for me!" However, there is little guarantee that things will stay the same for 2-5 years in the future. Instead of waiting for the time when it becomes absolutely essential for you to invest in a proper sound system, take a proactive approach. Start thinking about your sound system needs early, while you still have time.
Find out what you can do to reach out better to your church audience with the power of sound. If you're not sure how to go about this, then it may be beneficial to consult a professional with church sound system experience. This will do you a world of good.
2. Looking for Cheap Options
Another big mistake that churches make when buying a sound system is looking for cheap options. However, this most likely will not benefit you in the long run. Instead of being on the hunt for cheap sound systems, you should be looking for smart sound systems. An 'affordable' sound system isn't necessarily a good sound system for you. Going this route may lead you to more problems with the system in the future.
Instead, talk to others you know, and above all, the professionals, to find out about the latest trends in church sound systems. Professionals can also help inform you on what technology is currently helping churches take the worship experience to the next level. When choosing a sound system for your church, think smart, not cheap. This will inevitably lead to less headaches and a better performing system. However, if your system does require service, we will be there to assist. 
3. Not Evaluating Your Needs
If you're not thinking about the sound system needs of your church, then you're doing something very wrong. This is because the time and effort you spend on determining the current and future sound system needs of your church will benefit you greatly in the long-term. Sit with the administrators and leaders of your church to evaluate your sound system needs. You can also talk to an experienced professional to:
Find out what is broken with your current sound system and needs to be addressed immediately
Come up with a plan to select/add components or functionality to your church sound system as the need for them arises
Establish a budget for the ongoing maintenance of and upgrades to your church sound system
Why Hugh's?
At Hugh's, we have a team of experts that help you to avoid theses church sound system mistakes. We can do this by motivating you to invest in a good sound system, ensuring you look for smart rather than cheap options, and helping you evaluate your needs to pick the right sound system and related components/functionality. We also will be there to support you throughout the whole process and as you require in the future. 
Contact us today!