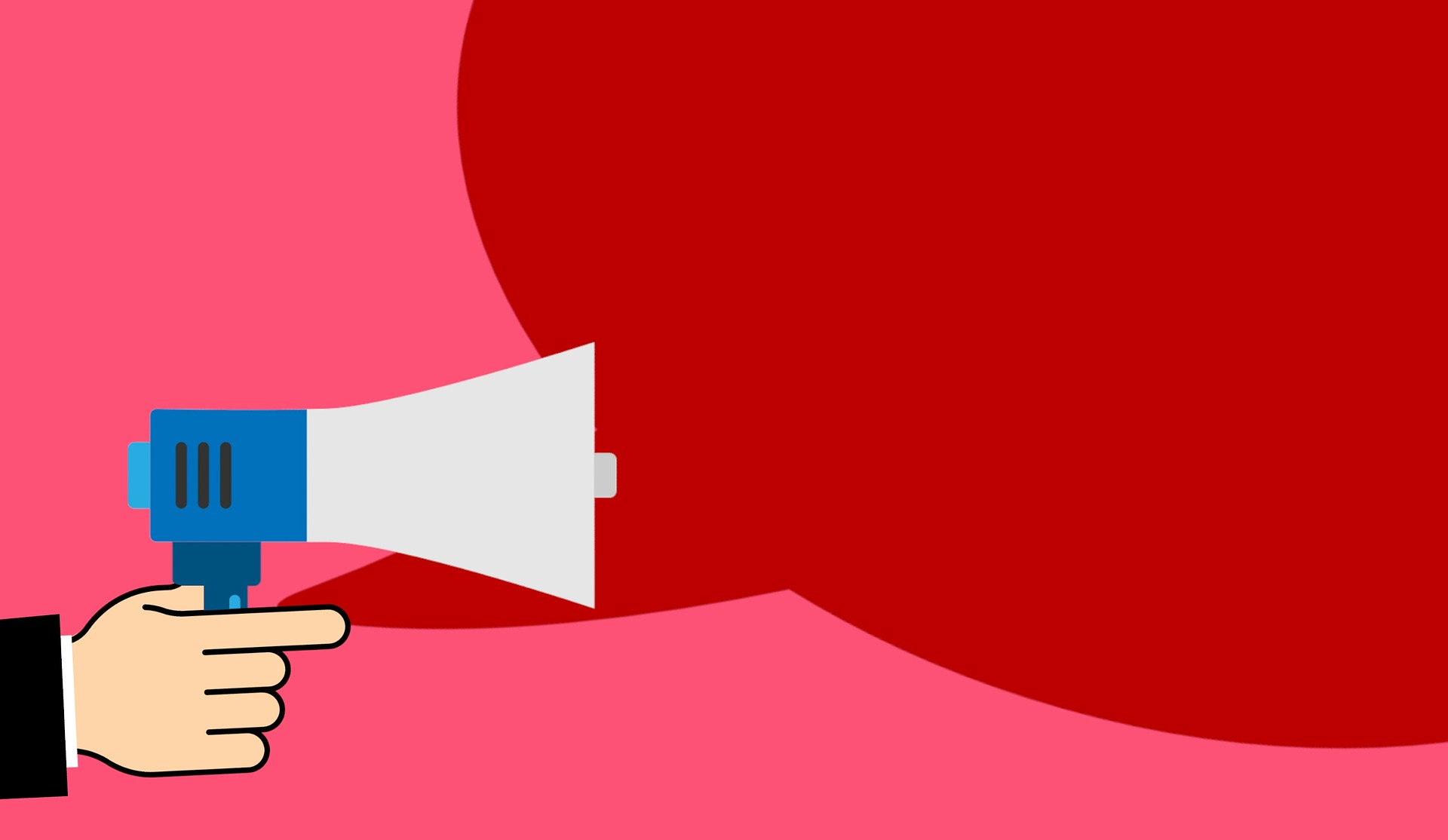 School sound systems have been around for years, helping student bodies and administrations get important information across campus quickly and without hassle. A school without an efficient audio system in today's age is like having a school without desks – possible, but not exactly practical.
Why Do Schools Need Speaker Systems?
Most schools will have some kind of audio system in place already. However, that is not always enough to guarantee that it has the desired effect. The needs of the system you install vary depending on the space they are installed in, the purpose they are being installed for, and the environment surrounding them.
Here are a few different types of sound systems your school may need.   
1. School Public Address (PA) System
A public address system comprises of microphones, amplifiers, and loudspeakers meant to enhance the volume of a voice to adequately cover a larger area than humanly possible. It is a vital part of communication within a school.
You will want to ensure that your PA system is efficient, quick to use and provides the best quality sound available across the coverage area without any sound spill.
2. Classroom Audio Visual Systems
Technology has altered the way students today go through the process of education. A strong audio and video system has an integral role in the classrooms of today and can greatly facilitate learning for students.
A good AV system will have high definition audio and video without any glitching or video playback errors including distorted colors, images, and sounds.
3. Gym, Auditorium and Outdoor Audio Systems
Not all systems are created equally. Each setting has its own unique needs, so the audio system you set up for a classroom will be different from the ones you set up in gyms, auditoriums or outdoor sports fields.
This takes into account things like larger coverage area, echoing sound, and expected background noise such as that of a cheering crowd.
How Long Is the Average Lifespan of a Sound System?
It is difficult to say for sure what the lifespan of a particular speaker would be because that depends on a number of factors that include frequency of usage, the environment of use, and subjective personal preferences. However, a good system will last you about 10 to 15 years on average.
Of course, this is also dependent on how frequently you maintain the system. If you were to let the same old system gather dust and become rusty over time, it is inevitable that at some point the sound quality would start becoming less than optimal.
What Are Some Signs that Your Sound System Needs Updating?
1. There is Little to No Sound
The first and most obvious sign that your audio system needs an upgrade is the sound quality itself. If there is no sound despite playing audio, it almost definitely means that something is wrong.  This can also be true for speakers that are not playing audio with full force or have some "dead spots" so to speak where no sound is coming out.
2. The Sound is Distorted
Playing sound is not enough – quality matters too. Faint, echoing, or distorted audio is another sign that your system may be damaged or broken altogether
3. Muffled Noises from the Speakers
Static or muffled noise coming from the speakers may point towards damage and mean you either need to get your speakers checked or upgraded completely.
4. The Sound is Spilling Over
This means that the sound from the speakers is 'spilling' out of the coverage area into other rooms. This can be a particular nuisance, especially in a school environment where classes may be disturbed by unwanted noise.
Why Choose Hugh's AV?
We know that it can be a hassle to run around last minute trying to find solutions for a faulty system. This is why you should work with a company that is willing to follow up and help keep your system's performance up to scratch.
1. Extensive Experience
There's a reason people are called 'seasoned professionals'. Our extensive experience serving the Hudson Valley area's AV needs for over 65 years puts us well ahead of the curve. We have a deep understanding of client needs and how to deliver the best possible solution for any audio-visual system requirement.
2. Work With Certified Professionals 
There are plenty of people in the industry who are not properly trained in programming or installations. Should you engage them for your work, you will put yourself at risk of faulty installations and poor customer service.
At Hugh's AV, we ensure that all our staff is ANCI CTS certified through Avixa, so that you get the expertise you need along with the best possible service.
3. Tailor Your Systems to Your Needs
Not all systems are created equal. In order to make sure your school audio system is tailored to your needs and meets all your specific requirements, at Hugh's AV, we follow a three-step process to get you the best product possible.
This starts with a request for information where our consultants try and gauge your needs and help suggest potential solutions that may be of interest to you. Following this, you will have an expert visit your location to get a better and fuller understanding of your needs. Once our experts have concluded their study, they will suggest the best solution that fits your requirements along with a full quote and efficient installations.

A good school audio system can greatly augment learning experiences, and the opposite is true for faulty or suboptimal systems. Be smart about choosing who you work with, and you'll be sure to get the most out of your system!
Do you need help with your sound system? Give us a call or contact us here!
Audio video installs require more than just a basic understanding of how to set up the system. In order to ensure that you are getting the best possible quality of service, you need professionals you can trust who have an in-depth understanding of the system and can pick up on nuances that you may overlook.
What Should Experts Do Before an Installation?
It can be difficult to identify what sets experts apart from your run of the mill installation servicer. Sometimes it can get easy to group everything together by thinking a good audio visual system installation simply means setting it up.
Here are three important factors that every professional service provider will take into account.
Needs Analysis
A good, reputable service provider will work with you to understand the nature of your needs before suggesting a solution. This is a very important step because it can save you a lot of time and money that could otherwise be wasted if you rush into getting a system that is not suited for you. There are a number of different types of audio visual systems, all of them intended for different purposes. A needs analysis is a step that is critical for your service provider to be able to gauge which system fits your needs best.
Expert Advice
As with any service provider, audio visual installations also require a level of expertise. It requires more knowledge than simply knowing which cord goes where.
You want to look for professionals, who have certified and trained employees. This is going to give you a level of satisfaction knowing that they have professional training to handle any problems that may come up. Other service providers may offer you lower prices, but it's not worth the risk of getting sub-par quality work done.
End to End Support
Audio visual systems can be tricky. Problems with the system may not be evident immediately after installing and can show up anytime down the line. This is why you want to work with a reputable service that provides you end to end support.
This includes knowing that you can rely on them for the long haul for things like maintenance and repairs as well as reliable replacements.
Value for Money
When you're working with experts in the field, you know that you are getting professionals who are certified and trained to do the best job possible. This far outweighs the risk of trusting cheaper, freelance workers who may end up doing a faulty, quick job and end up costing you twice as much in repairs!
Why Work with an Expert Integrator?
Working with an expert in the AV industry like Hugh's Innovative AV Solutions means that you can put your mind at ease knowing that we are capable of handling any and all hurdles that may pop up through any part of the process.
Here are a few reasons why we are the team to work with!
Hugh's Will Have the Expertise You Need
Hugh's has over 65 years of experience in the industry. That definitely counts for something! When you work with us, you can be assured you are getting certified professionals to handle your systems.
Our staff gets their certification from AVIXA (the audiovisual and integrated experience association) and specialized training from a number of companies including Crestron and Extron so you know that you're working with seasoned professionals.
Not only do we have in-depth product knowledge, but we also share that knowledge with our customers by making AV easy for them to understand.
We are Results Driven
We're not a company that thrives on increasing our sales alone – we genuinely care about providing excellent services to our clients.
When you contact us for an audio video installation, we will not suggest the most expensive piece of equipment we have right off the bat. Instead, we give you the chance to explain what you need from an audio visual system, so we can understand what you want and suggest the perfect solution for you.
Our primary interest is to make sure you have a smooth experience getting your systems up and running with troubleshooting support available easily at hand whenever you need it. Our service is customer driven and keeps the client's budget in mind for maximum satisfaction.
We're Accessible When You Need Us
Have you ever called up a company to ask a question or launch a complaint only to be met by an automated, cold voice telling you what you can do? It can get frustrating!
This is why at Hugh's Innovate AV Solutions we make sure that our clients have access to us directly over the phone. Whenever you call us, whether it's with a question, a complaint, or a request, you can rest assured that you'll meet real people that are willing and ready to help you according to your needs. 
We Manage Our Own Projects
We believe some things simply can't be outsourced. This is why we never rely on outsourcing sales, design or project management. We are dedicated to providing quality services to the Hudson Valley area, which means that we have the highest measurement of quality control that we can manage.
Our in house staff is trained to excel at their job and give you end-to-end solutions for every audio video install you request from us. We employ a core, dedicated team that is meant to provide you with excellent, consistent results.
So when you choose to work with us, you can be assured you're getting only the best!
We are Customer Driven
At Hugh's Innovative AV Solutions, you will never be just another number on our client list. We thrive on building long-lasting relationships with our clients. We're a small business, which means that unlike large corporations, our projects are not tossed around from manager to manager. Instead what you get is a personalized connection with us and your needs come first!
With us, you will always have a direct, personal connection with the people handling your installation whether it's your project manager, designer, or installer. Giving feedback or asking questions becomes easier and more accessible.
We Welcome Challenges
We're not afraid of stepping up our game when presented with a challenge. We thrive on pushing ourselves to become better each day and don't back down if there's a particularly tricky problem at hand.
Why Hugh's?
Hugh's Innovative AV Solutions is devoted to ensuring that the Hudson Valley community has easy and quick access to quality audio video solutions and we don't compromise our quality at any part of the process to ensure that. Contact us today for a consultation for all your AV needs!