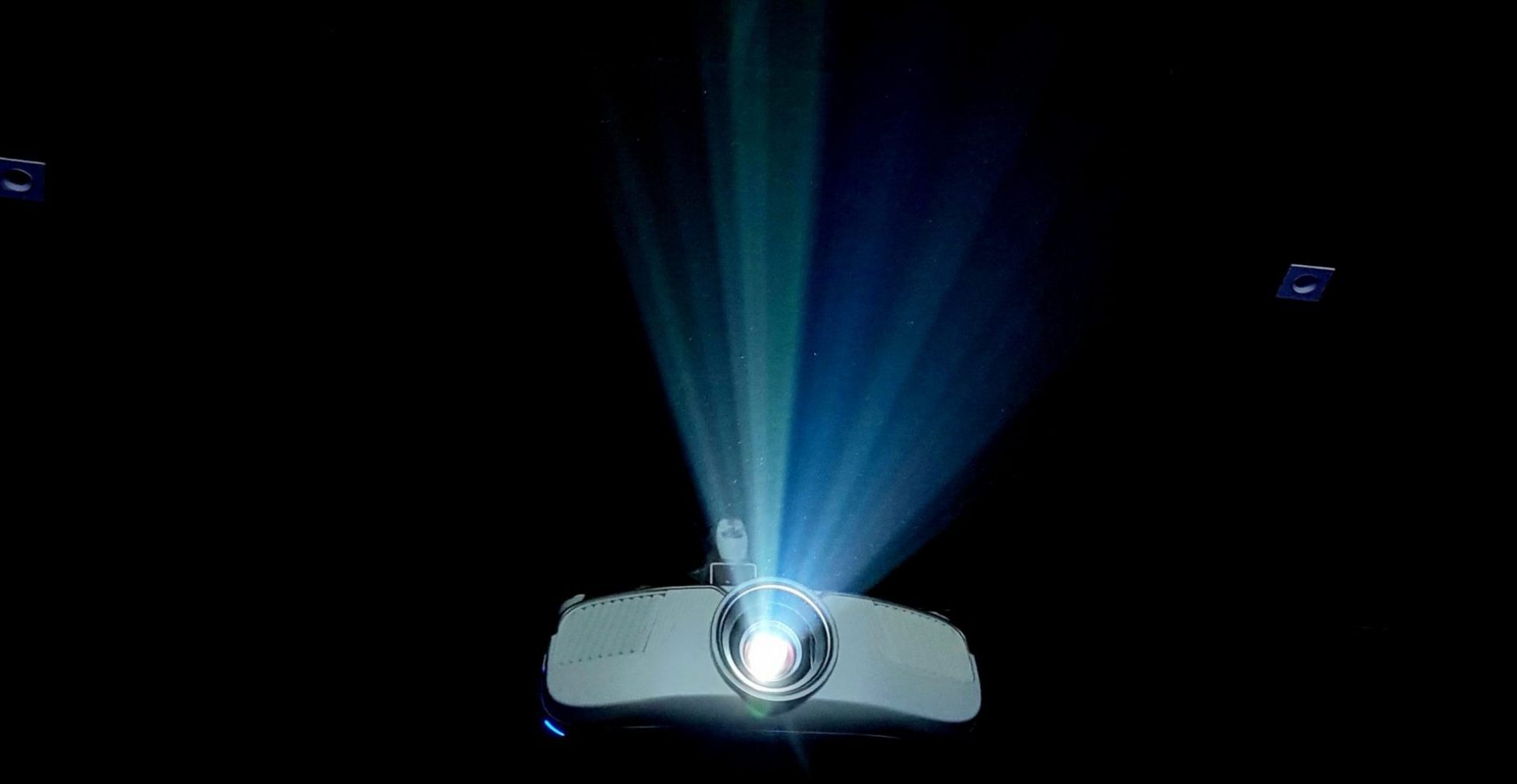 Upgrading an AV system is a task many find daunting, let alone addressing how to finance it.  Some may not realize the vitality of upgrading their system and how it can improve quality-of-life in the workplace, increasing both efficiency and productivity.   
The Importance of Upgrading Your AV System
Improved Functionality
One of the most evident pros of upgrading your AV system is the increased functionality. Each time a new system is released, there are bug fixes in addition to new and improved features, making it easier to navigate. An AV upgrade can improve your AV infrastructure by providing you with a range of new components and features. Also, if you opt for a total refresh, you have an opportunity to improve interconnectivity and set up a unified functionality for management across AV systems. 
This improved functionality is a massive time saver. Modern AV systems are user-friendly and easy to operate. This means that minimal training and zero guesswork is needed to run them. This can save a significant amount of time in the implementation of the system as well as its operation. 
Additionally, by upgrading your AV, you will ensure that your home or business no longer appear outdated to others. You may be surprised to know this but an inefficient and outdated system can put off potential clients. On the other hand, an innovative commercial audiovisual system will allow you to come across as a modern and tech-savvy business. 
Further, an AV upgrade can help to increase the reliability of your business and allow it to achieve cost-efficiency through effectiveness. 
When to Upgrade Your AV System
Typically, most AV Systems require an upgrade every 3-5 years.  
Some questions you can ask yourself to decide if your system needs an upgrade include: 
Is your system more than 5 years old?

 

Does your equipment cause clutter within the room?

 

Do you struggle to use the system?

 

Does the system struggle with reliability?

 

Do those using the system feel uncomfortable?

 
If you answered yes to any of these questions, it is likely time for an upgrade. These questions may seem obvious; however, they are important to consider before deciding to upgrade your AV system.  
As discussed previously, new systems will increase ease-of-use. If your system takes longer than 10 minutes to set up with bulky wires hindering the experience, you could likely benefit from an upgrade. Additionally, your systems should be reliable. Imagine preparing for a conference call for your system to unexpectedly shut down. Ensuring your AV system is up-to-date will prevent occurrences such as this from happening.  
AV as a Service 
The most cost-effective way to finance your AV System upgrade is through AV as a Service. This is a relatively new approach to the audiovisual world that offers major benefits to customers. Using this, customers can finance their new AV systems using set-payment terms.  
The biggest advantage of using AV as a Service is the ease of budgeting. Traditionally, AV systems are paid for upfront in lump-sums. Budgeting becomes much easier when this payment becomes a monthly fee. Additionally, using AV as a service is a way to ensure you have updated and up-to-date technology that is programmed for simple navigation. Further, it provides a reduced risk, as well as an added value, protection, and flexibility. Below is a chart that illustrates how AV as a Service typically works.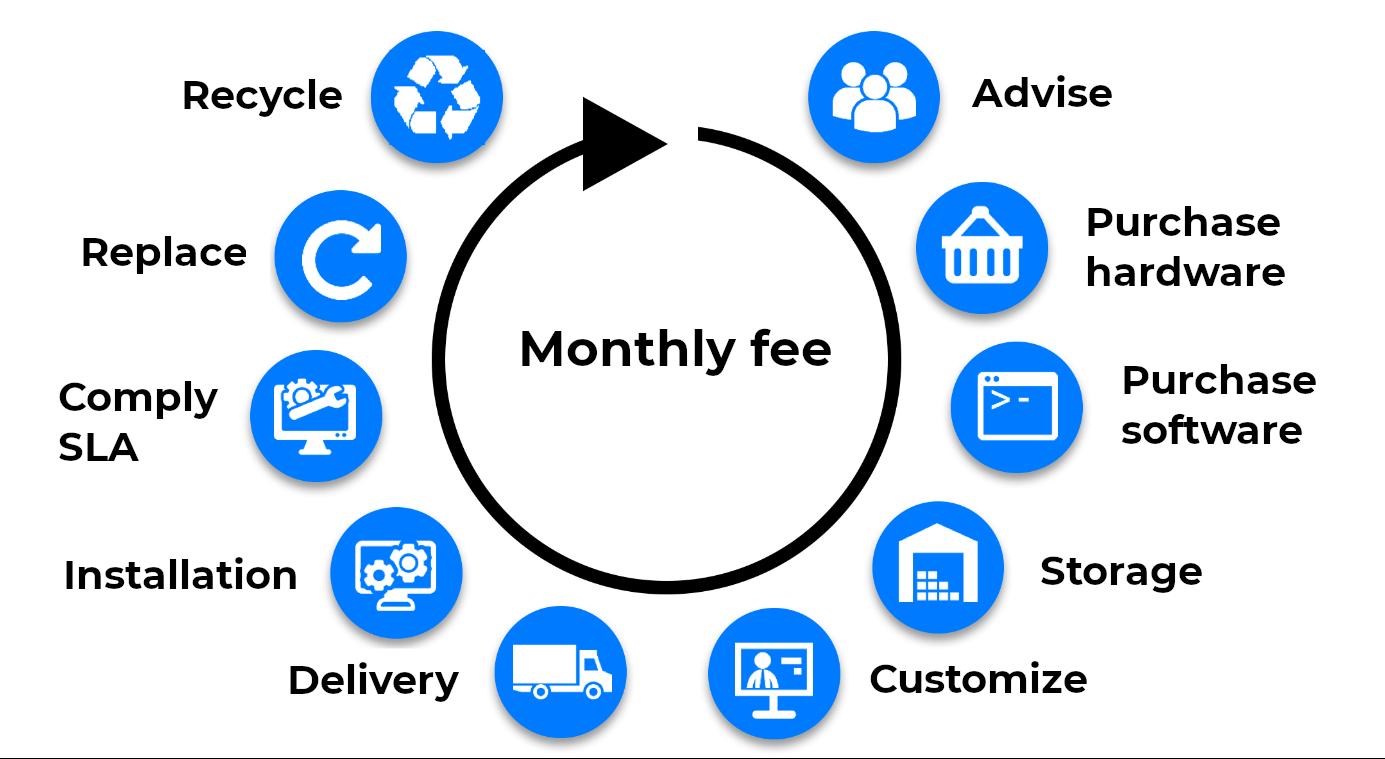 Many AV companies use services to help their customers finance a variety of AV services, such as security and surveillance, AV equipment, data networking, and cybersecurity with monthly payment options. These companies also allow lease and technology buyback. This provides businesses the opportunity to lease systems and is best suitable for those who know initially that they want to eventually own the equipment and expect it to meet their needs for many years. Additionally, technology buyback is helpful for those who have purchased their equipment in the last 6 months. This service allows these customers to change from a cash purchase to a monthly payment option.  
Choosing the Right Company to Upgrade Your AV System 
Once deciding to purchase a new AV system, there are vital factors that you should consider to ensure success.  
Longevity
The company you choose should value the longevity of the system you purchase. You'll likely be spending a significant amount of money on a system, so it is vital that you get the most out of it. This means that it will last, it's lifespan or, longer.  
Quality
AV systems that last are likely of high quality. It may be tempting to purchase an AV system that is cheap to save money, however, this will likely cost you in the long run. It is much cheaper to purchase a system that is of higher quality and will last than re-purchasing cheap systems every year.  
Troubleshooting 
Utilizing a company that focuses on factors such as longevity and quality will likely be there to troubleshoot issues along the way, additionally. For instance, when we sell a projector system to a university, it will be much cheaper in the long run for the college to pay for minimal tweaks to the equipment as time goes on than purchasing an entirely new system and paying for it to be installed.  
AV System Maintenance 
Arguably the most significant advantage to AV as a service is the maintenance and monitoring of equipment it provides. Security and hardware issues are unfortunately a hindrance that comes with using an AV system. Working with a company that monitors your systems can help prevent potential issues with your system. Identifying these problems early helps not only to save time and increase productivity, but increases the efficiency of your system as well as employees that use it. Further, maintenance and monitoring helps provide valuable information about when it is time to upgrade your equipment. Much of the time when using AV as a service, you never fully "own" the equipment, making it cost effective to upgrade your system.  
Regardless of the company you choose, it is important to recognize that expertise matters. Using a professional will provide you with a needs analysis, expert advice, value for your money, and end-to-end support.   
Why Hugh's?
Choosing a company such as Hugh's will ensure that your AV system is well managed, putting your mind at ease knowing that we are capable of handling any hurdles that may pop up through any part of the process. 
At Hugh's, our team of experts will provide you with your screen's consultation, installation, and maintenance. We are devoted to ensuring that our community has painless and quick access to quality audio video solutions.