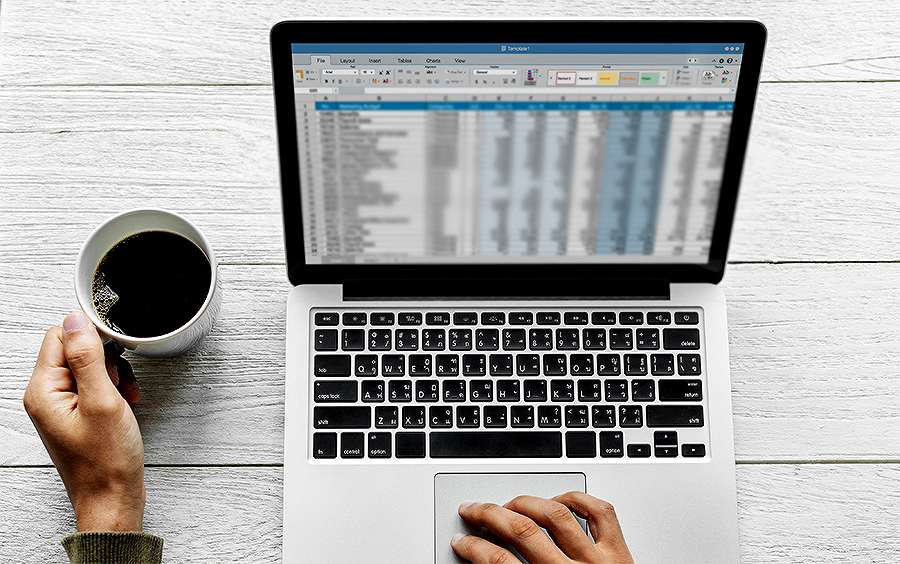 To begin, an audio video brief, or needs analysis at Hugh's starts with an initial consultation. There is no fee for the initial consultation and the purpose of this meeting is to answer all the questions of prospective clients about our business and how we can help them.
The idea is to provide the prospects with complete access to our expertise and knowledge, so they know exactly what solutions we offer, and which ones apply to their situation. In short, we offer an initial consultation to help you get the most out of your budget and time. At Hugh's, we recommend everyone who contacts us to set up an initial consultation with us before they decide on an AV solution for their needs. This will save you many headaches later in the planning process. By having an initial meeting with us, you will be able to inform us about your exact situation and in turn, we will be able to suggest the most appropriate solution for it.
Once the initial consultation is out of the way, we start to focus our energies on finding the best AV solution(s) for your needs or situation by performing an audio video brief or needs analysis. What is involved in this process? let's find out.
How the Audio Video (AV) Needs Analysis Process Works
From the NTSC analog television system of the 1940s to modern Digital-Only Tokens (DOT), the AV technology has evolved tremendously over the years. AV systems have only grown bigger and better and today, we have things like AV-Driven Huddle Room Solutions, IP-Distributed AV, and digital apps that control AV displays and distribution.
Given this, does all this new technology and innovation in AV apply to you? It could but you will never know for sure unless and until you perform an audio video brief, or needs analysis.
Having to pick the right AV systems for your needs can be an overwhelming experience. This is especially true today as there are tons of audio video brands and options to choose from. Talking about AV solutions only, you've got to choose from a plethora of options. These include, but are not limited to, video conferencing, live event equipment, board room solutions, and digital signage.
The good news is that we can work out the best solution for you based on your budget and what you want to accomplish with the AV solution. We will visit your location where you need the AV solution installed, take a good look at the environment, and then work out what it would take to help you reach your goals.
Know Your Goals and Let the Professionals Do the Rest
Seeking professional help is recommended because experienced professionals such as us can work out the right or most appropriate AV solution for your needs or situation by performing an audio/video needs analysis.
The experts will not only walk you through every step involved in choosing an AV system, but they will also ensure that you get the right ongoing support. So, you know that professionals such as us can help you choose the AV right solution but what is involved in the process that allows them to reach this conclusion? The key considerations for picking an AV solution for a client are mentioned below:
The Client's Goals
Once you have worked out what you want to accomplish with an audio/video solution and inform us about them, we will handle from thereon to come up with a solution that fits your budget and needs.
The Environment
By the environment, we mean the size and construction type of the location where you need the AV solution installed. The first thing we consider is if the space is a new construction or a retro fit. We look at the walls, floor, ceilings, etc. to determine their height and width as well as what out what they are made of. We also work out how things like power and data will be handled in the environment. All this allow us to shortlist the most appropriate or best-suited AV solutions for the environment. 
The Budget
Another important factor to consider when choosing an AV solution for your needs is your budget. How much can you realistically afford to pay for an audio video solution? You also need to decide whether you are going to rent the AV solutions or buy them. Additionally, you need to consider the cost of installation and ongoing support. There's so much to think about and choose between that you can easily lose your cool and make AV 'choices' that are not at all suited to you.
After we have considered and determined the above, we use the information gathered to come up with/ design the most appropriate AV solution for you. This solution is the perfect fit for your needs and falls within your budget. We make sure that all the technology, applications and enhancements needed to accomplish your AV goals are part of this solution and this is what sets us apart from all other AV solutions providers out there.
Why Hugh's?
To provide our clients with the best AV solutions, we perform an audio video brief, or needs analysis that takes into consideration the client's goals, environment, and budget. This allows us to suggest or design an AV solution that helps the client to accomplish all their audio video goals.
If you want to be sure of what AV solutions you need, set up an initial consultation with our AV professionals who will listen carefully to your needs and then suggest appropriate solutions. Once you have set up a consultation with us, visit our office to get a thorough understanding of your AV needs, and any challenges to your project. Then, get a full quote, sign on the dotted line, and seal the deal.
Here, at Hugh's, we have a team of experts that can perform audio video brief to come up with the most appropriate AV solutions for your needs. Contact us today!