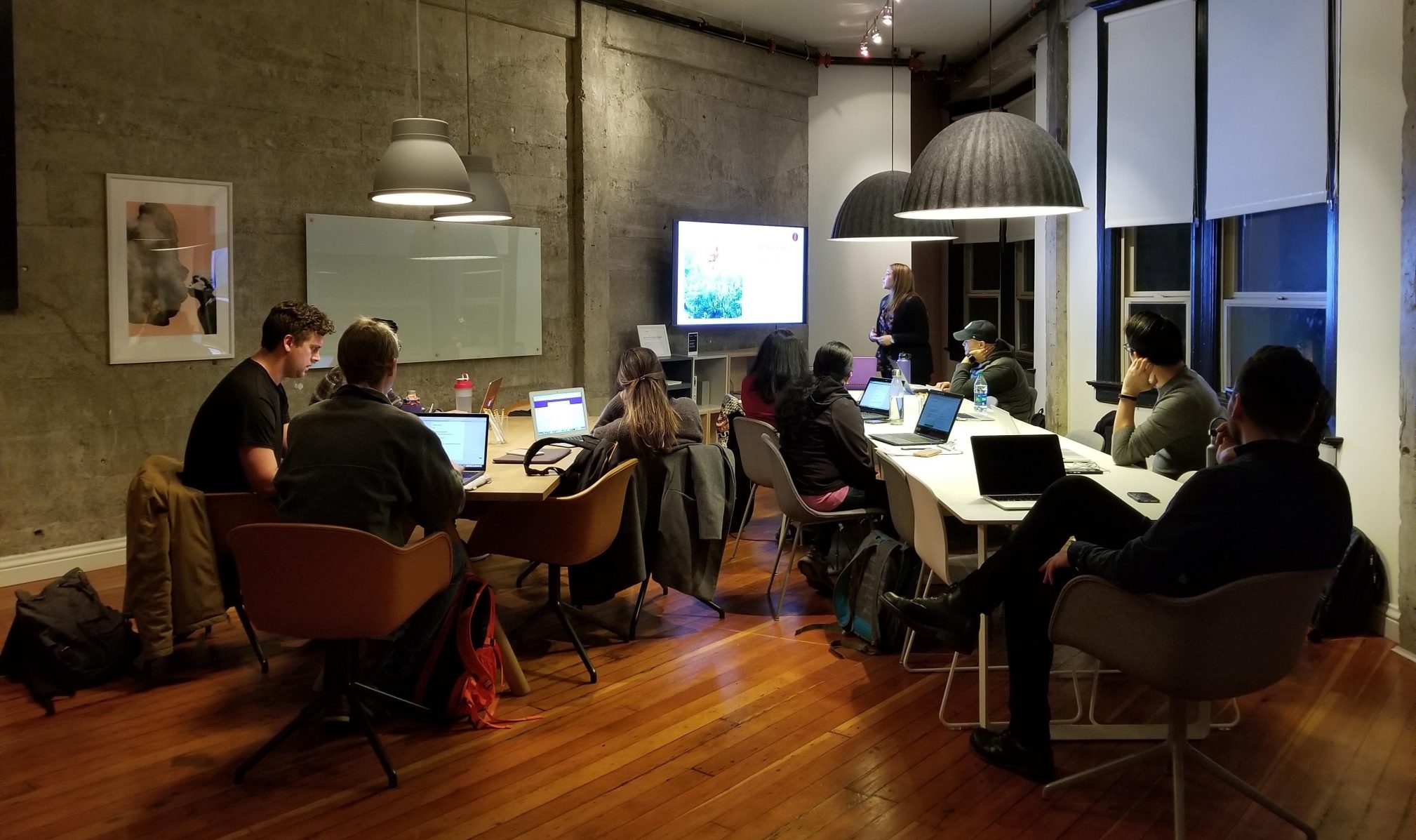 Today, more and more businesses are realizing the potential of digital signage to communicate across the enterprise and engage both clients and employees. Digital clutter and communication overload have made it difficult for many businesses to cut through all the digital noise that their employees face each day. The good news is that digital signage can help them to overcome this problem.
With digital signage, employees have something other than their computer screen to look at. They no longer have to bore themselves to death staring at the screen for hours and hours. Instead, they can refresh their minds and eyes with information displayed on a digital sign installed inside the office or workplace.
The Top 6 Benefits of Corporate Digital Signage
Enterprise or corporate digital signage has a clear edge over traditional signage used by organizations within their offices. Unlike traditional signage, enterprise digital signage allows businesses to push communication across thousands of digital screens. With digital signage, you have access to centralized content management across several content formats including live data, RSS feed, social media, slides, videos, and even emergency alerts.
Enterprise digital signage makes signage and content management more seamless for businesses. Not only that but, with support across platforms, it also offers easy integration with different business applications.
Today, digital signage isn't limited to public spaces and retail outlets. Instead, it has made its way into corporate offices that are making the most of this technology to effectively communicate across the enterprise and engage both clients and employees along the way. If you're still not convinced about using digital signage in your office, then you may want to look at the following benefits of corporate digital signage for businesses.
1. Communicate Corporate Values Across Departments and Offices
With enterprise digital signage, you can communicate your corporate values or the same message across the different departments and offices of your organization. The best thing is that you can do this consistently. A comprehensive content management system is what makes this possible.
Thanks to corporate digital signage, tasks that were previously performed in silos can now be executed in a cohesive manner across the enterprise. Not only does this increase engagement and recognition across the organization, but it helps to inspire teams and employees to do better.
2. Make Your Messages More Noticeable and Effective
65% of all people are visual learners.  These people absorb information by looking at it. Additionally, they organize information and communicate with others using maps, graphs, colors, charts, images, and other visual aids. Therefore, information communicated to these people visually is likely to stick. A great way of doing this is through digital signage that is installed in areas of the office that experience a lot of traffic. This way you will make messages more noticeable and effective, allowing you to leave a lasting impression on employees and clients who visit the office.
With digital signage screens, you can reach people in places that are inaccessible to the traditional communication channels. These include the reception area, the waiting area for elevators, the office cafeteria, and other places where you can't digitally reach your employees.
3. Manage Multiple Digital Applications from One Platform
With enterprise digital signage, you can manage several digital signage applications from the same platform across your organization. It is your one-stop solution for performance management, wayfinding, employee communications, meeting room scheduling, and more.
4. Stay Connected with All Your Employees
While you should not have any problem communicating with employees present within the office, you may find it difficult to reach and stay connected to your off-site workers such as those working in warehouses or manufacturing/production sites.
Emails and video conferencing are good ways to communicate with those within the office. However, they may not work well in a warehouse or manufacturing facility. In fact, your workers will not appreciate this communication as this can distract them from their work and increase their risk of injury. The solution? Digital signage mounted on the wall that reinforces safety messages, display production figures, and makes announcements to those working at the warehouse or manufacturing facility.
5. Wayfinding
With a digital wayfinding solution, you can enable intuitive navigation to improve the in-office experience for your employees, visitors, and customers. You can integrate the wayfinding solution with a software that provides animated routing and step-by-step instructions to a particular destination in the office. Additionally, you can use digital signage to create multi-level wayfinding. The instructions can be removed or updated as necessary.
6. Boost Employee Engagement
With enterprise digital signage, you can display the performance dashboards and your employees' major achievements. Using digital signage screens, let your employees know that you notice and appreciate their efforts. Additionally, you can use the screen to notify everyone in a specific department or the entire office about work anniversaries of fellow workers.
This will indicate to your employees that you care about them which will make them more motivated to work and perform to the best of their abilities. Ultimately, all of this will have a positive impact on your bottom line.
7. A Budget-Friendly Signage Solution
For many businesses, printing information on a piece of paper is not only time-consuming and wasteful, but it is also ineffective. The ineffective and wasteful nature of information conveyed through paper only adds to your costs. The good news is that there is now a better and more cost-effective alternative available to you and that alternative is digital signage, a modern and budget-friendly way to communicate internally.
You get to save on printed posters and papers pinned to bulletin boards by installing digital signage in your office. You can also create and adjust this digitally pinned information on the fly. You'll be able to provide your staff with the latest information.
Why Hugh's?
As seen above, the benefits of corporate digital signage go beyond communicating information to people within an office or organization.
At Hugh's, our team of experts will provide you with digital signage installation, consultation, and maintenance. Additionally, they can create custom content for your digital signs to help you communicate your message effectively to the intended audience.