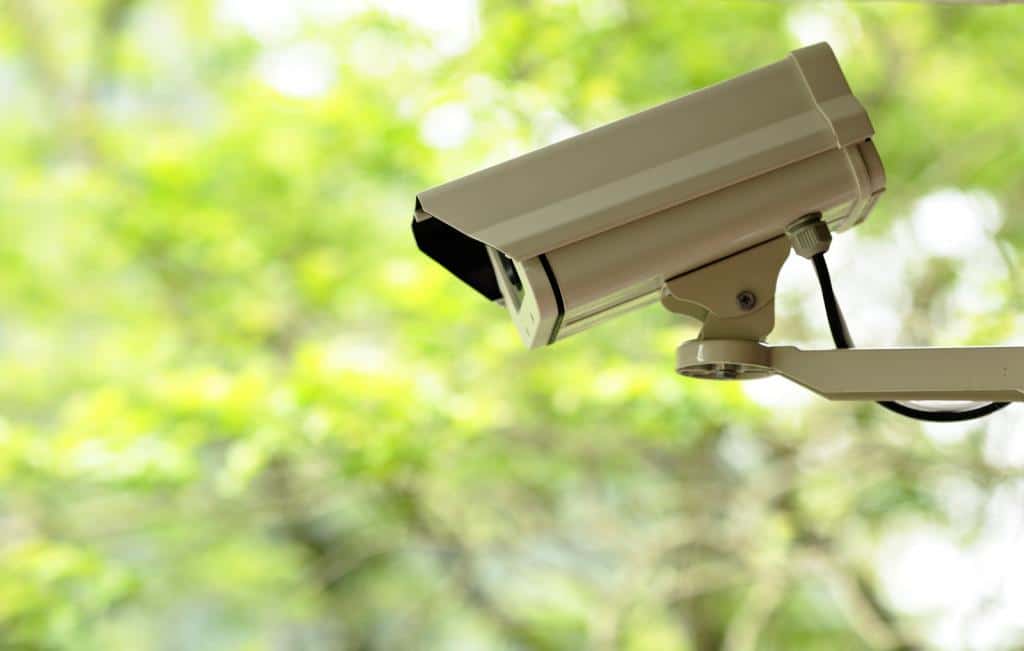 There's no doubt that security is significant for all businesses and institutions. How else can you attract your target audience if you aren't offering them protection? Fortunately, technology has made it easier and simpler for different facilities, such as businesses, places of worship, schools, and other institutions to set up surveillance systems to enhance the security of their premises.
Security surveillance has become more effective and intelligent than ever before with high-tech cameras and network video recorders that provide remote viewing, mobile viewing and smart analytics to only record what you want. 
Even small businesses can set up a powerful surveillance system at affordable rates. However, before you invest in a surveillance system, it is essential to determine your needs so that you can equip your building with the right system.
Surveillance Needs of Different Facilities
The main factor to consider before opting for a security system is your needs and reasons. Why do you want a surveillance system? What benefits do you want to avail from it? There are numerous reasons why different facilities need surveillance. Here are some common reasons:
1. Preventing Crime
When you place security cameras throughout your building, it helps in preventing crimes like theft, break-ins, and vandalism. Whether you own a school, a place of worship, a commercial building, residential building, or any other facility, there is always a risk of criminal activities. By installing a surveillance system in the building, you can reduce the chances of possible crimes.
2. Monitoring Premises
Monitoring your premises in real-time is useful, especially if it is a commercial business. It allows the staff to constantly monitor the happenings throughout the building, especially the critical areas. This monitoring can easily be done from tablets, phones, or computers anytime and anywhere.  This also assists in preventing any potential damage or issue and managing it accordingly.
3. Improving Employee Productivity
Another reason why businesses, especially factories, opt for surveillance systems is to enhance the productivity of their workers. Moreover, communication between departments and buildings can be improved, which further enhances productivity. Additionally, employees and workers are likely to perform their best when they are aware of the continuous monitoring at the workplace. 
4. Resolving Disputes
No matter which facility you are running, there are always chances of a dispute arising among visitors, employees, or customers. Workplace injuries are also a possibility in many places. Therefore, surveillance systems are needed to help managers or owners resolve a dispute, or figure out the cause of the injury. This leads to a just resolution.
5. Providing Evidence for Investigations
In case of any suspicious or criminal activity that happens around your building, your surveillance system can help in providing valuable evidence for the investigation. This might help the police in getting visual evidence to capture the culprits.
6. Improving Customers' Experiences
Another reason commercial facilities opt for surveillance systems, aside from security, is to enhance the experiences of their customers. Retail store owners and business managers can utilize security cameras to provide a better shopping experience by studying the habits of their customers and adjusting the placements of products accordingly. It can enhance product placement and help modify the traffic patterns in a store, thus increasing the satisfaction of customers.
Once you have recognized the primary reasons for investing in a surveillance system, you can move on to selecting the right surveillance system for your specific needs.
Different Ways Institutions and Facilities Can Select the Right Surveillance System
How do schools, houses of worship, commercial properties, and institutions select the right surveillance system? By identifying their needs and figuring out the best system and placement of cameras to get the most out of their surveillance systems.
Here are some questions that all institutions and facilities should answer before selecting a surveillance system for their premises:
1. Should the surveillance system work as a visual deterrent or should it be discreet?
This is the first thing to decide to help you select the right type of security system as well as the placement of the surveillance system.
2. Do you want security cameras outdoors or indoors?
Majority of modern surveillance systems can be utilized both inside and outside the premises. It is essential to consider factors like housing and mounting. For instance, does your building have to endure harsh cold weather most of the year? Then you would have to opt for a sturdy camera that can withstand harsh temperatures. If you run a restaurant and want to place a surveillance system inside the kitchen or near it, then you need to ensure that the camera is protected from grease and smoke.
3. How much area do you want to cover?
This factor will also help you to select the right surveillance system that can give you the right coverage you need. You can create a blueprint of the area to figure out the type and quantity of cameras that would be needed.
4. Do you require enhanced clarity?
The size of the area that needs to be monitored can also help you to determine the resolution you need. For instance, small areas like a reception room don't need a camera with the highest resolution, but a large retail space would require a good quality camera.
5. Do you need audio?
This can also help you to short-list surveillance systems.
6. What's the lighting situation around or inside the building?
Lighting can play a major part in the visibility of a surveillance system. It is essential that you test the camera to make sure that there is sufficient lighting throughout the day to have clear visibility. Otherwise, the footage of the camera won't be useful.
Why Hugh's?
Setting up a surveillance system at your premises is an essential factor for enhancing the overall security. If you want assistance setting up a surveillance system for your facility or need help in determining which system would be best for your building, then feel free to consult Hugh's Innovative AV Solutions.
Here are the advantages you can avail with our service:
We have more than 65 years of experience in the AV industry. This means we the right expertise to tackle any issues that you might face.

Our team is trained and certified through AVIXA, meaning your AV needs are in expert hands.

We provide all our customers with customized services so that you get the ideal AV solutions as per your requirements.

Hugh also offers outstanding customer service so we can handle any complaint, query, request, or confusion you might have instantly.
Our experts can offer the best solutions that meet your security needs and would ensure that your building has the right surveillance system it requires. We also offer regular maintenance and same-day priority response to save you time and money.