The Right Solution for the Space
We've been proudly serving the audio video needs of the Hudson Valley and surrounding areas for over 65 years. Through it all, we've always been focused on providing the right solution for the space. Take a look at some examples of our work below.
Case Study: Federal Credit Union Security System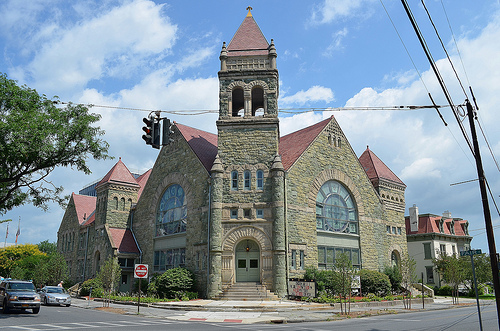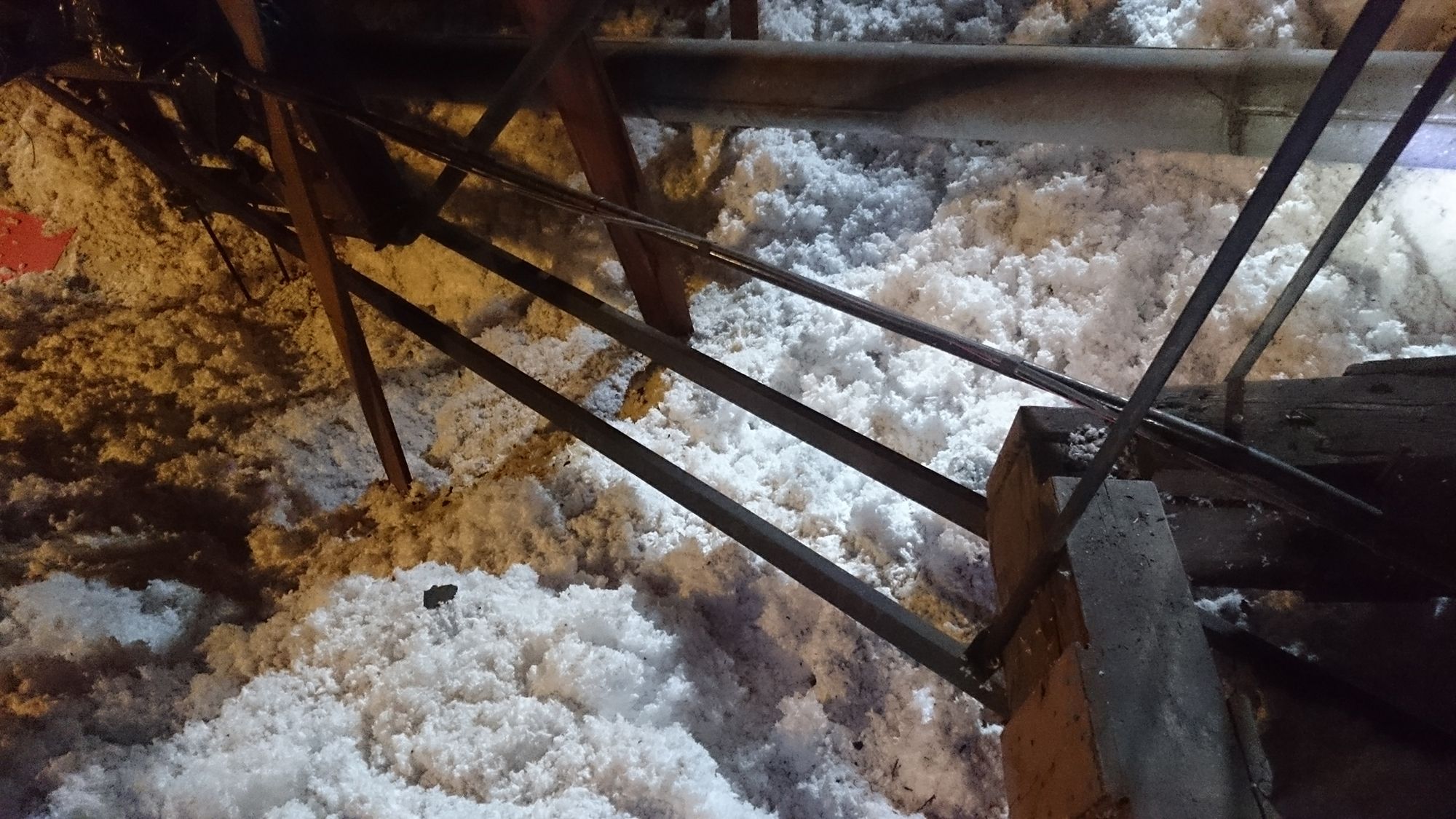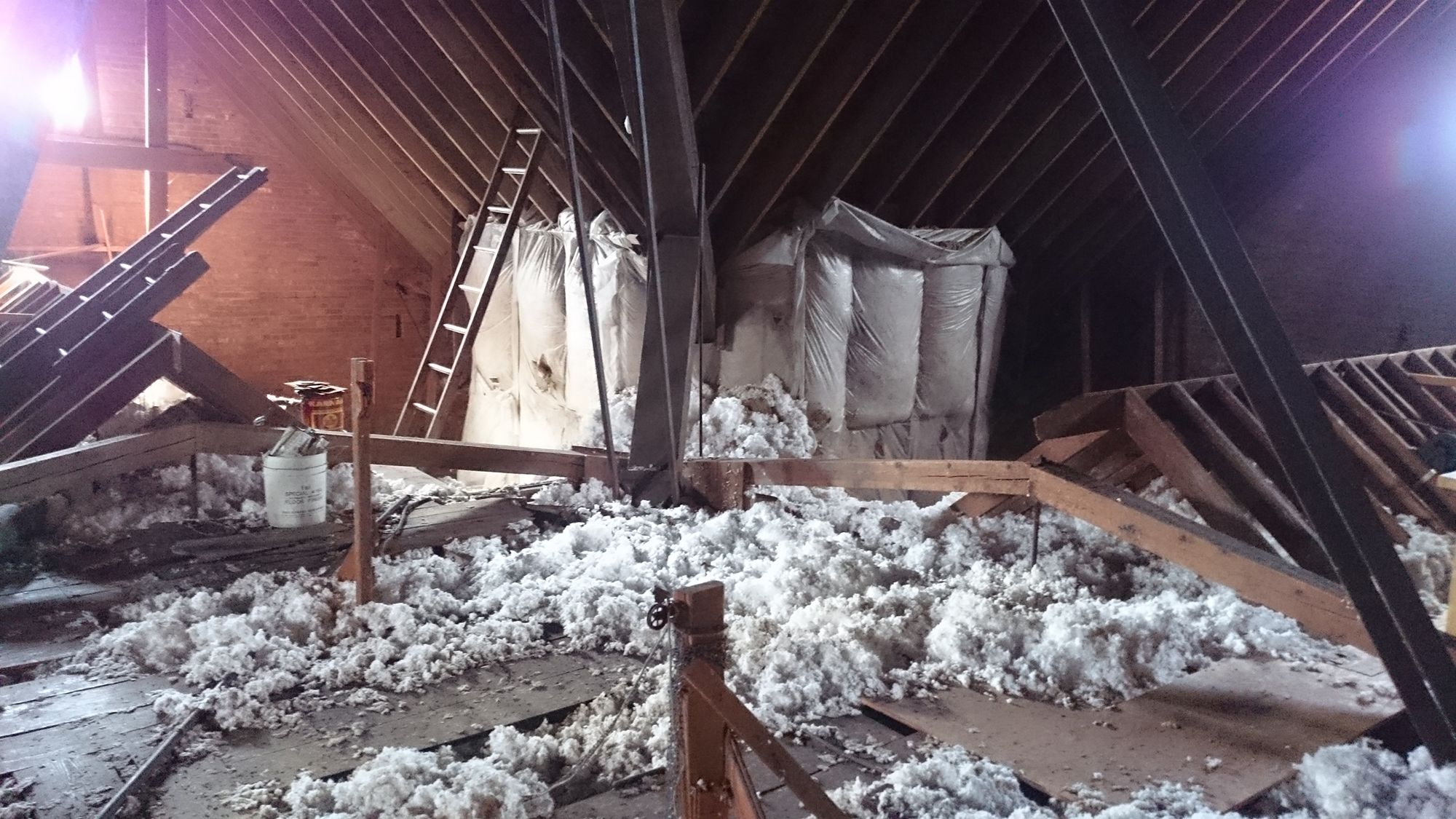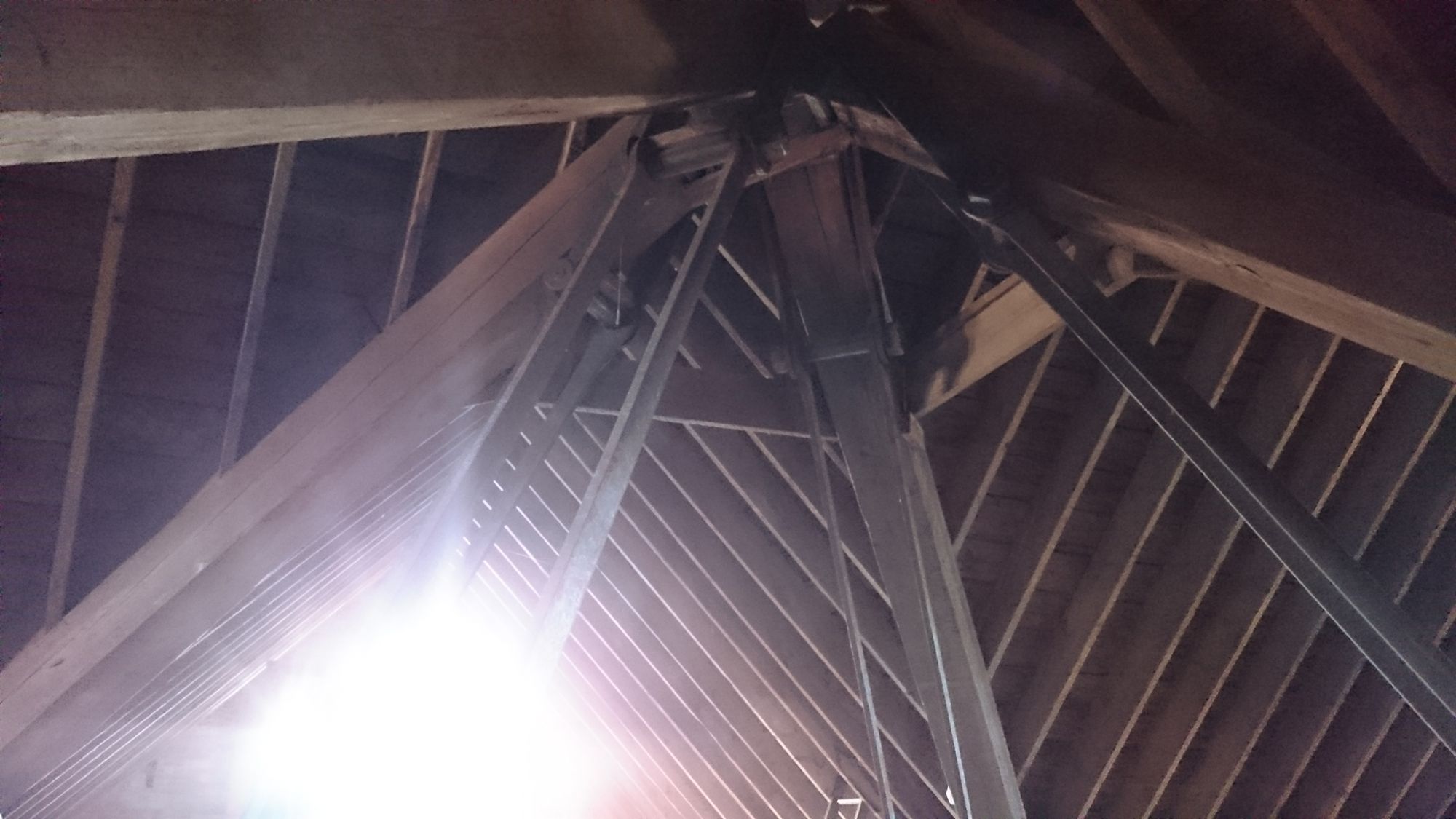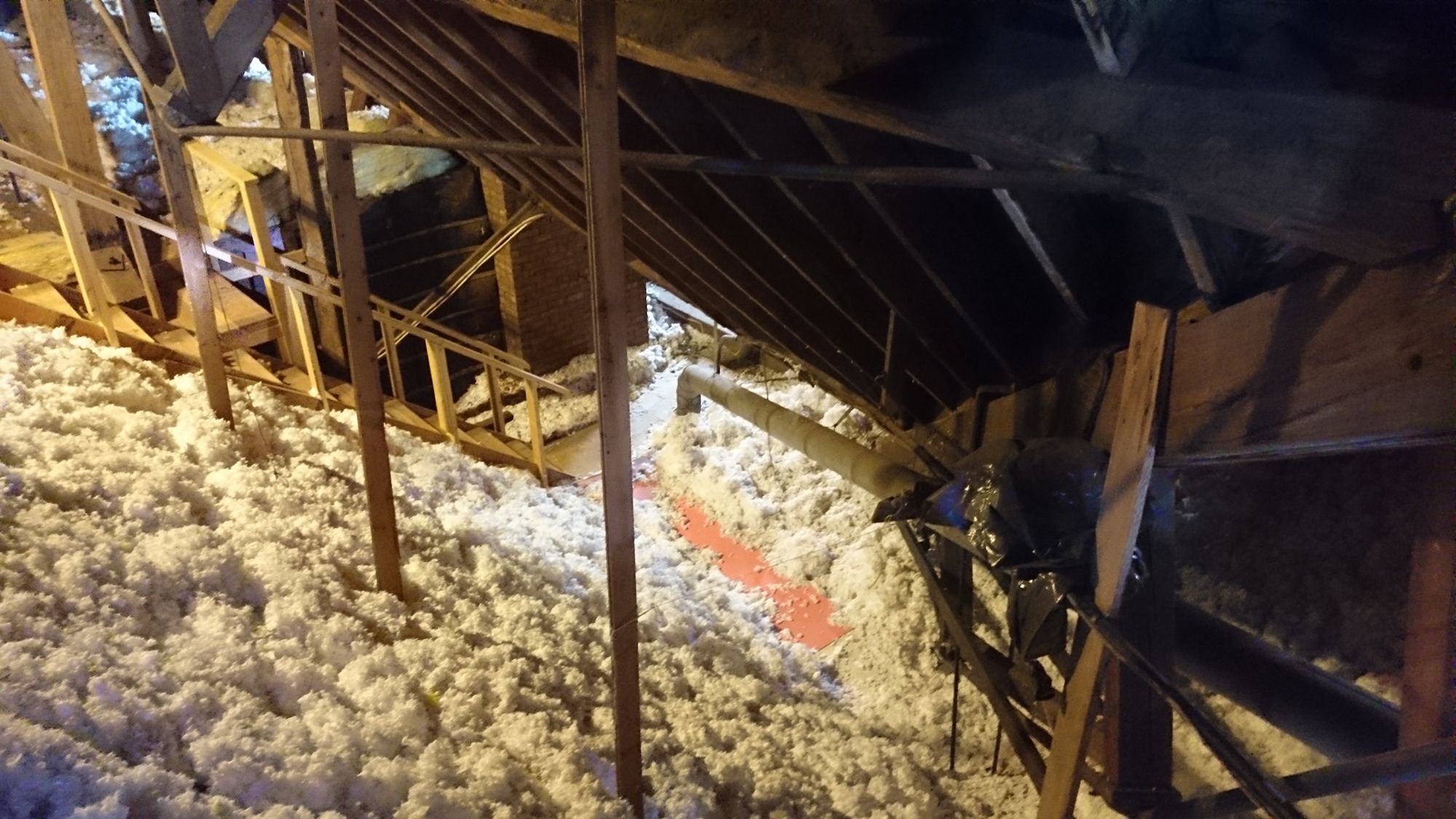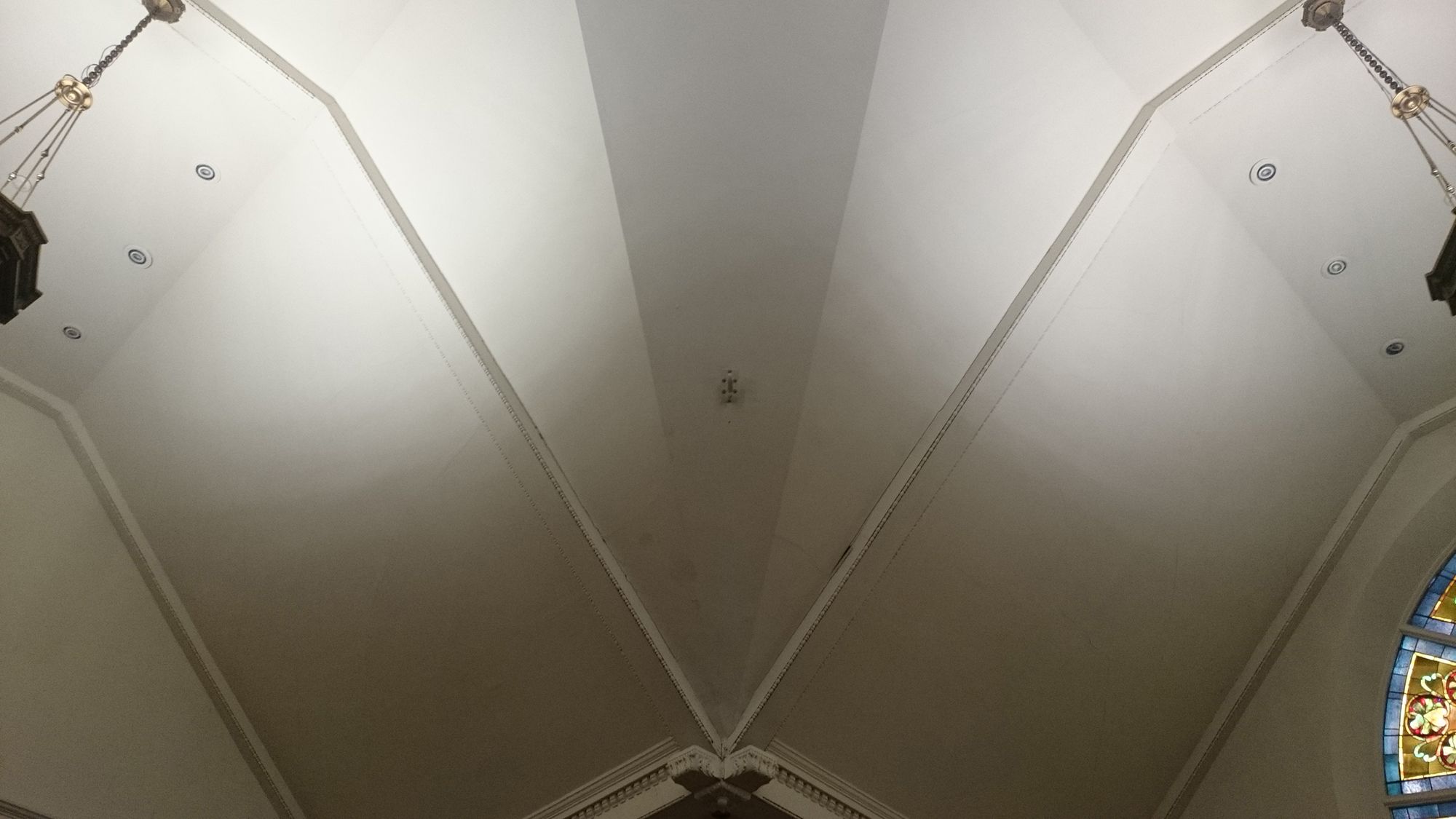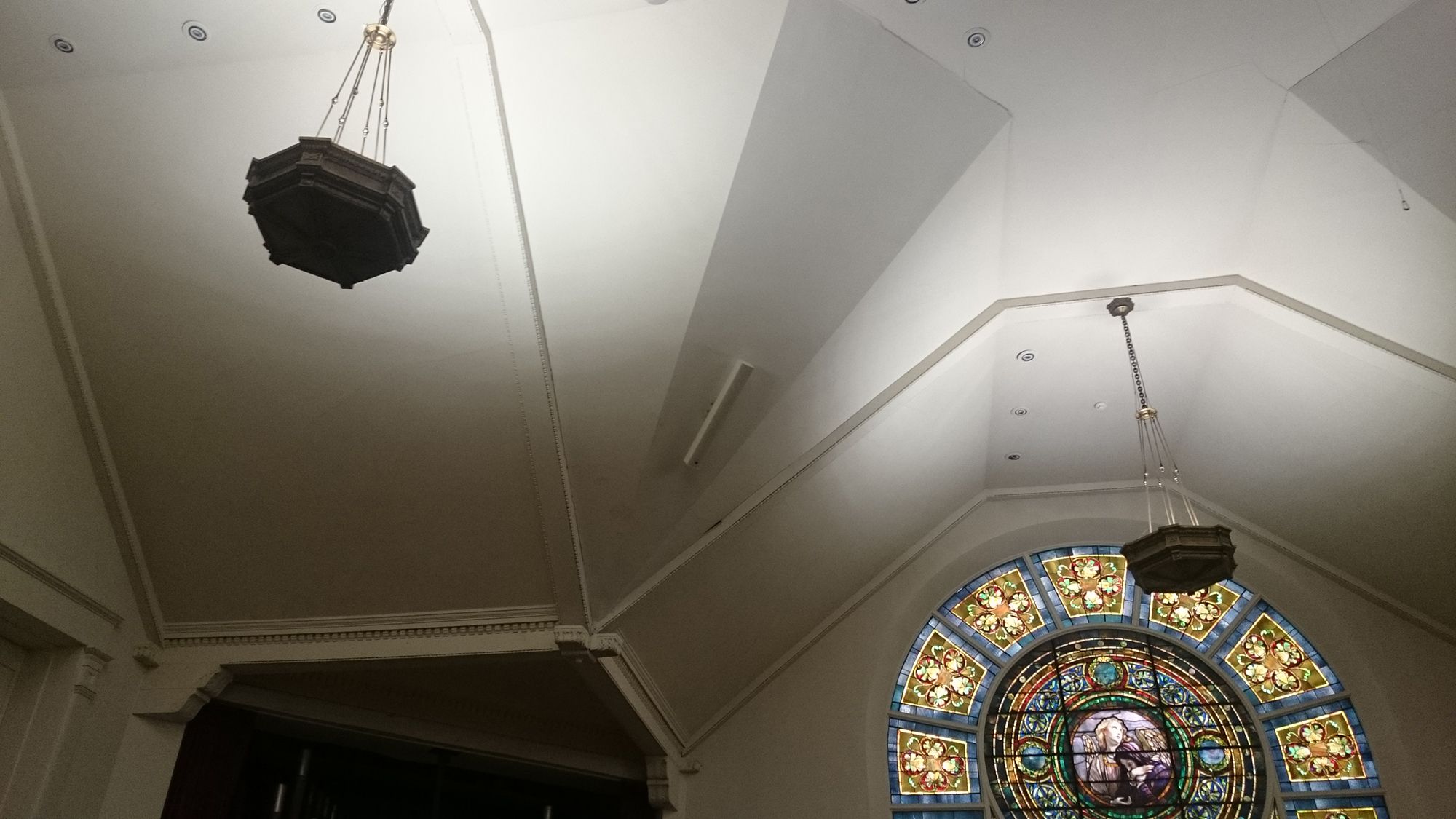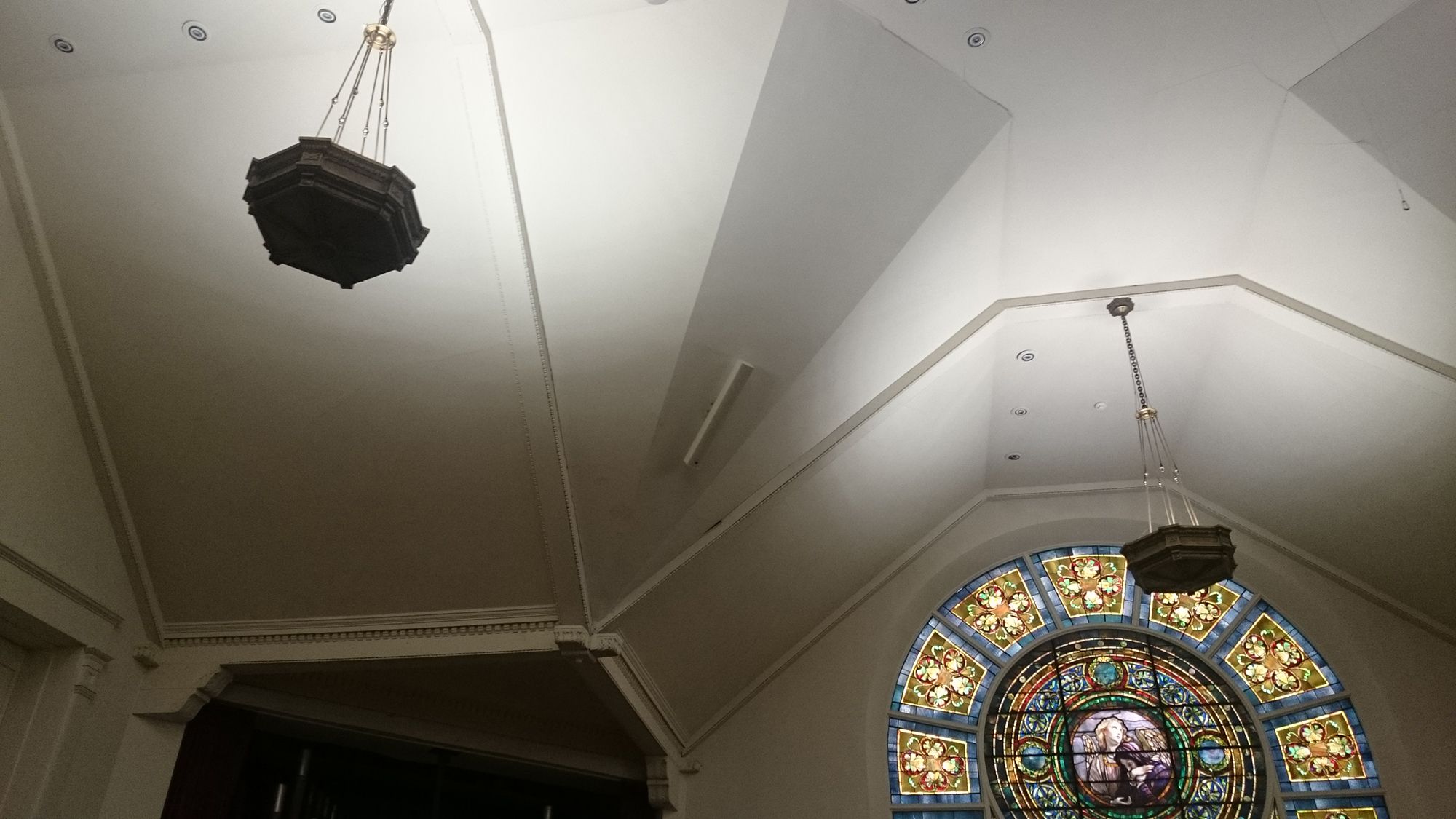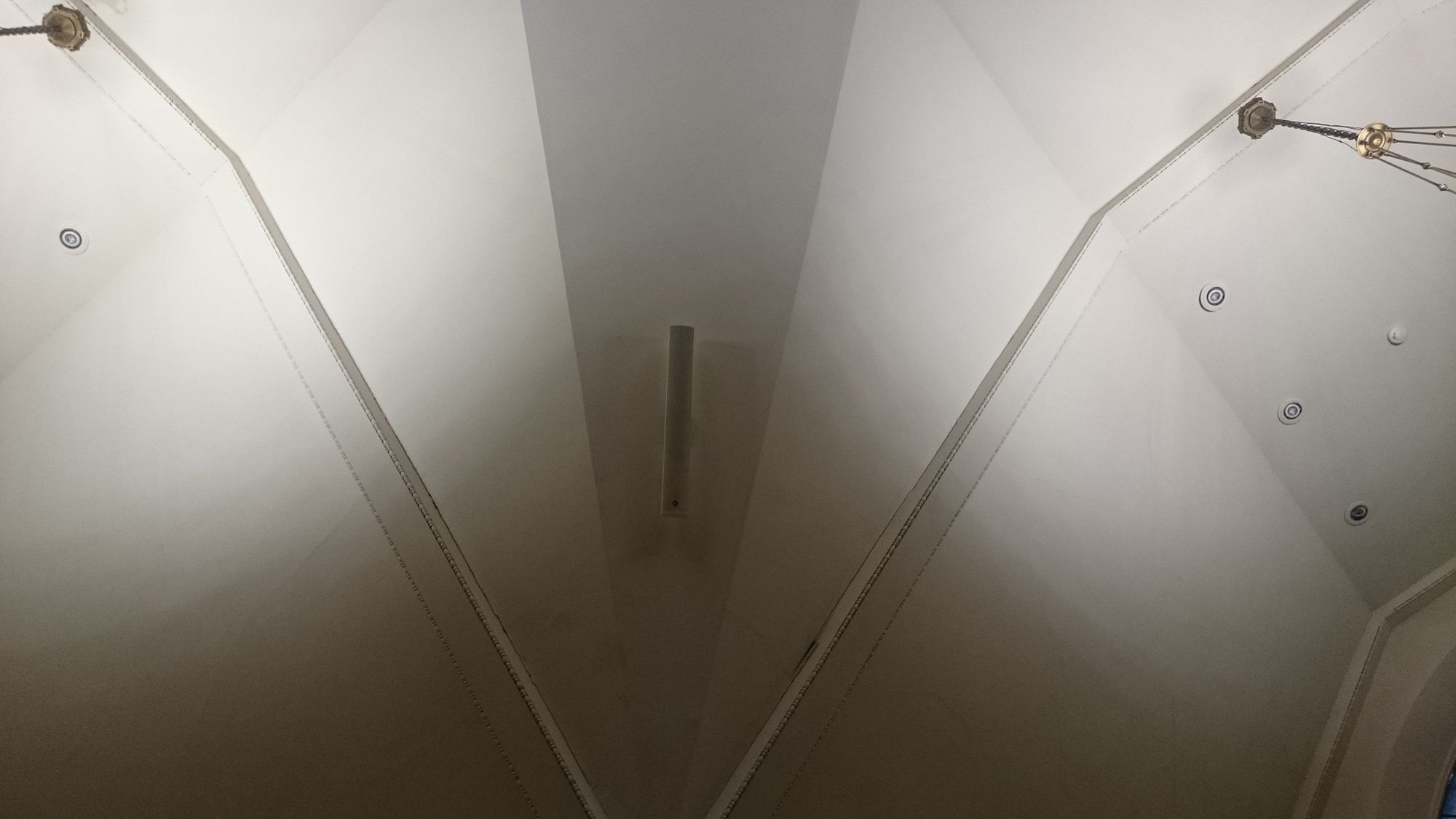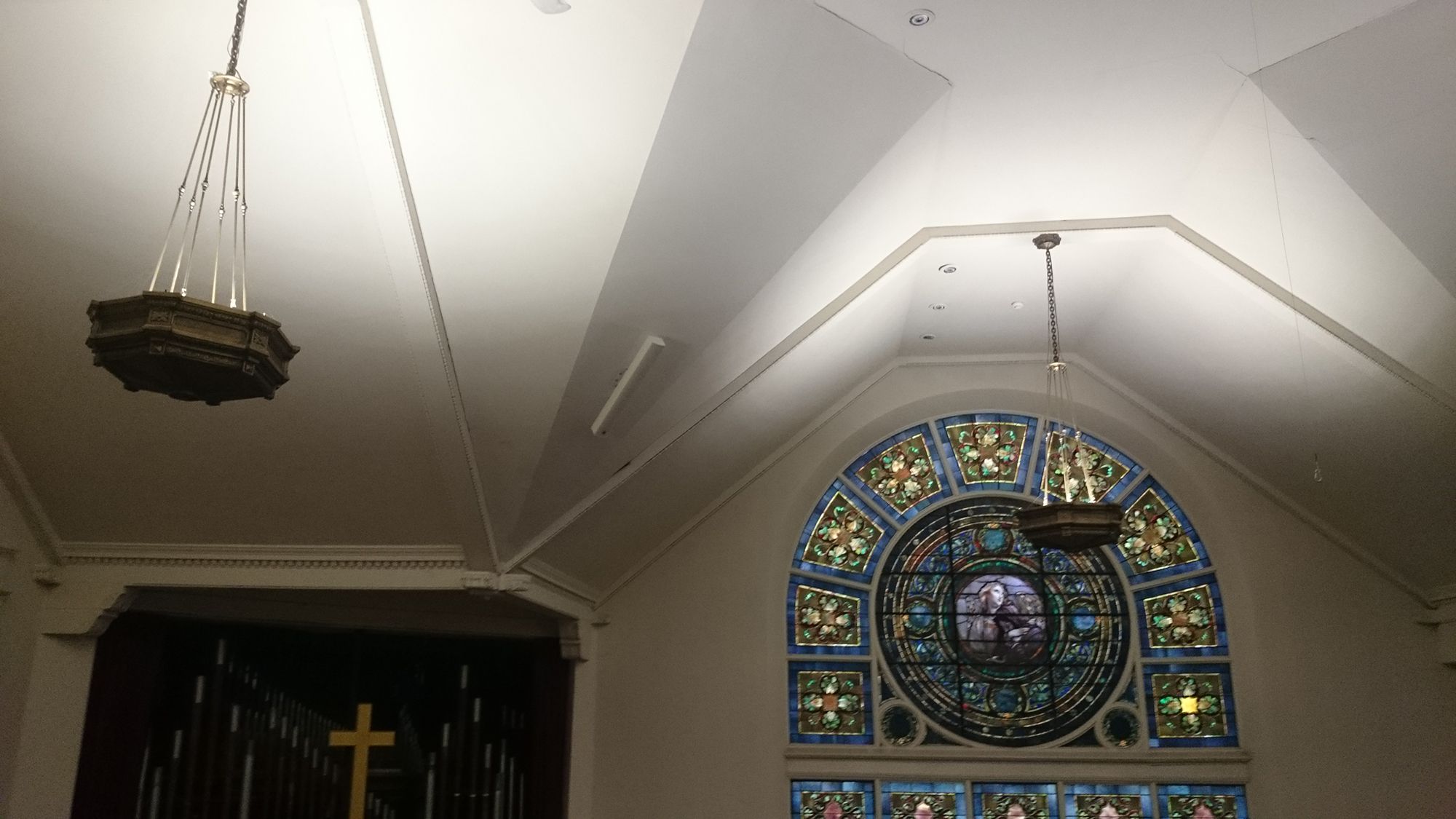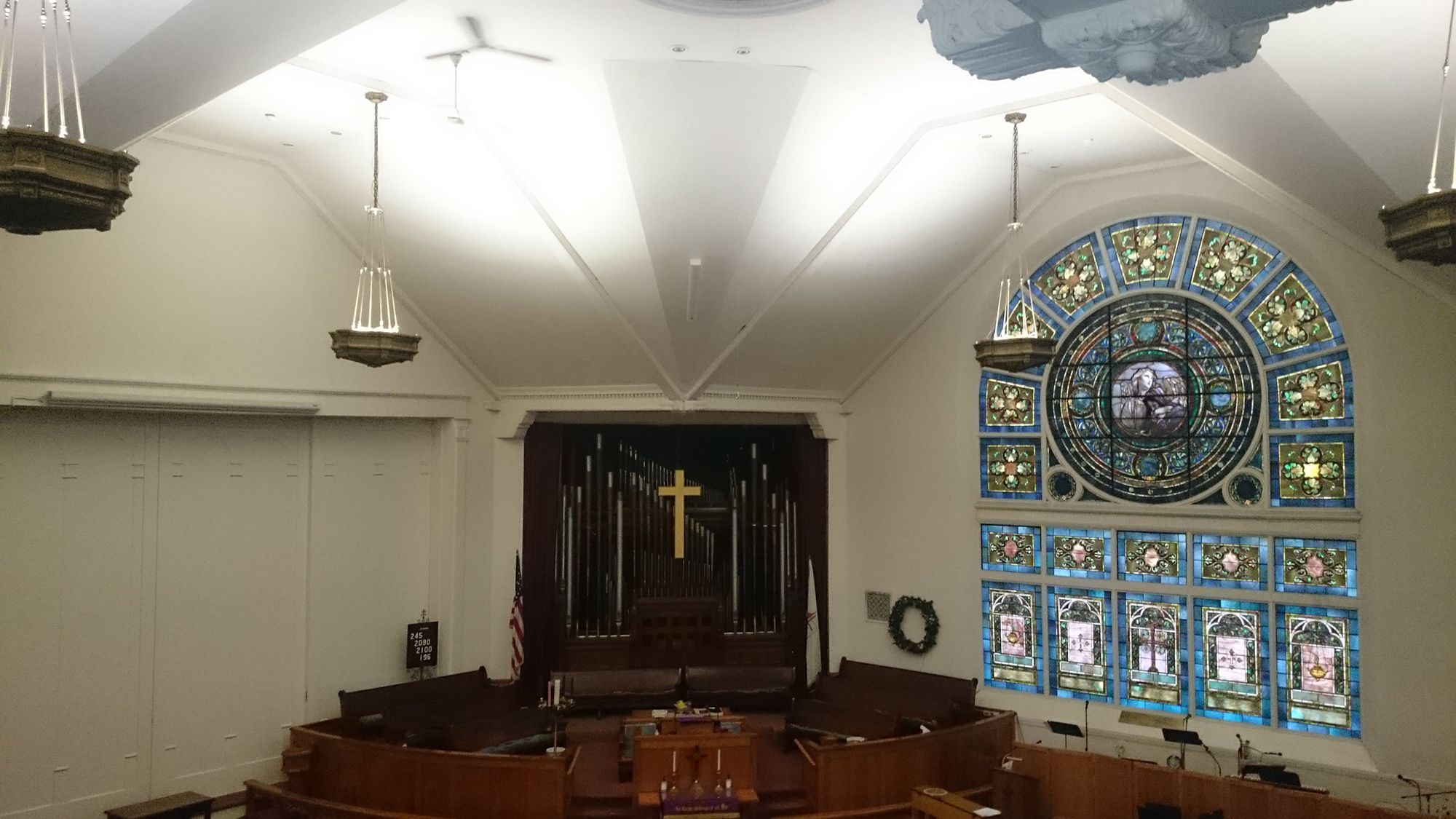 Location:
TEG Federal Credit Union
Wappingers Falls, NY
Brief Description Of Location: This is a new branch for credit union members located near Fishkill, NY. It includes a full lobby, teller stations, bank manager's office, and drive up.
The Challenge: TEG approached us to provide a top-notch, reliable and easy to use surveillance system to protect their staff and credit union members.  It had to be able to seamlessly integrate into their existing site-wide remote access management software, which complies to strict NYS standards. It is important for any bank to prevent robberies, protect members, and maintain data for legal action. 
The Solution:  First, we visited the client and reviewed site plans, discussed the system purpose, the location of equipment and, of course, the budget. We agreed upon a plan which included eighteen Samsung Techwin 2 Megapixel Full HD IP dome security cameras installed throughout the premises to completely cover all risk areas.  The cameras included 1080P resolution, motion detection, and DWDR to correct for bright areas caused by natural light. Next, we supplied a 64 channel 100 mbps network video recorder which easily fits into their existing network rack. It supports up to eight hard drives and does not require a monitor to set up, which makes this NVR unique.
Due to the high-profile nature of the banking industry, we are always available if any issues should arise.  This project required us to work with other trades to facilitate a smooth project from start to finish. We value the relationships we have made with TEG Federal Credit Union and continue to help with other projects as needed.
Case Study: Athletic Field Sound System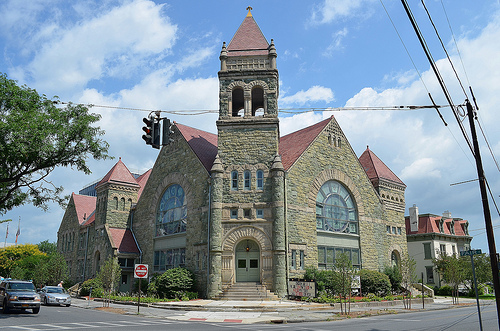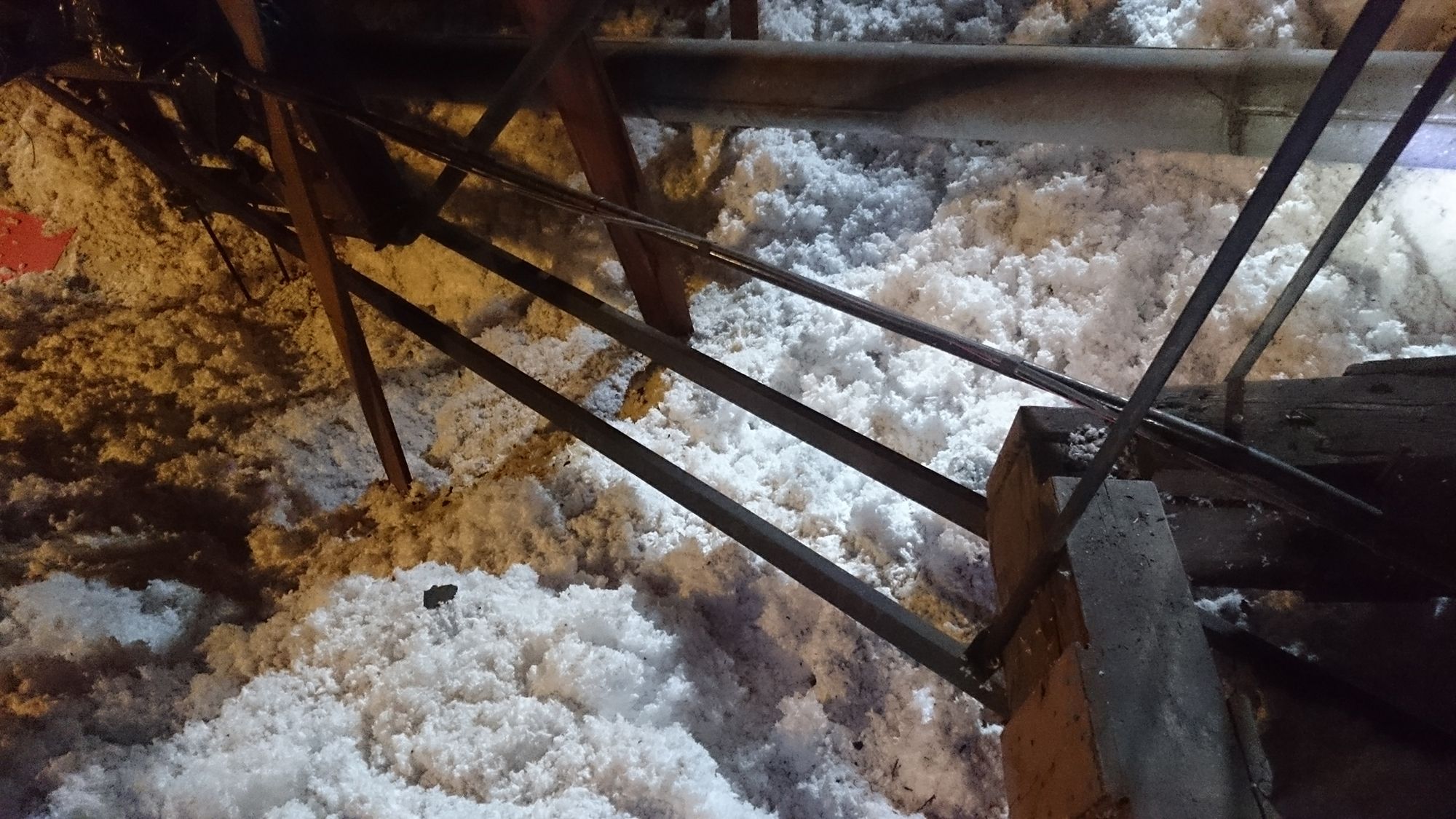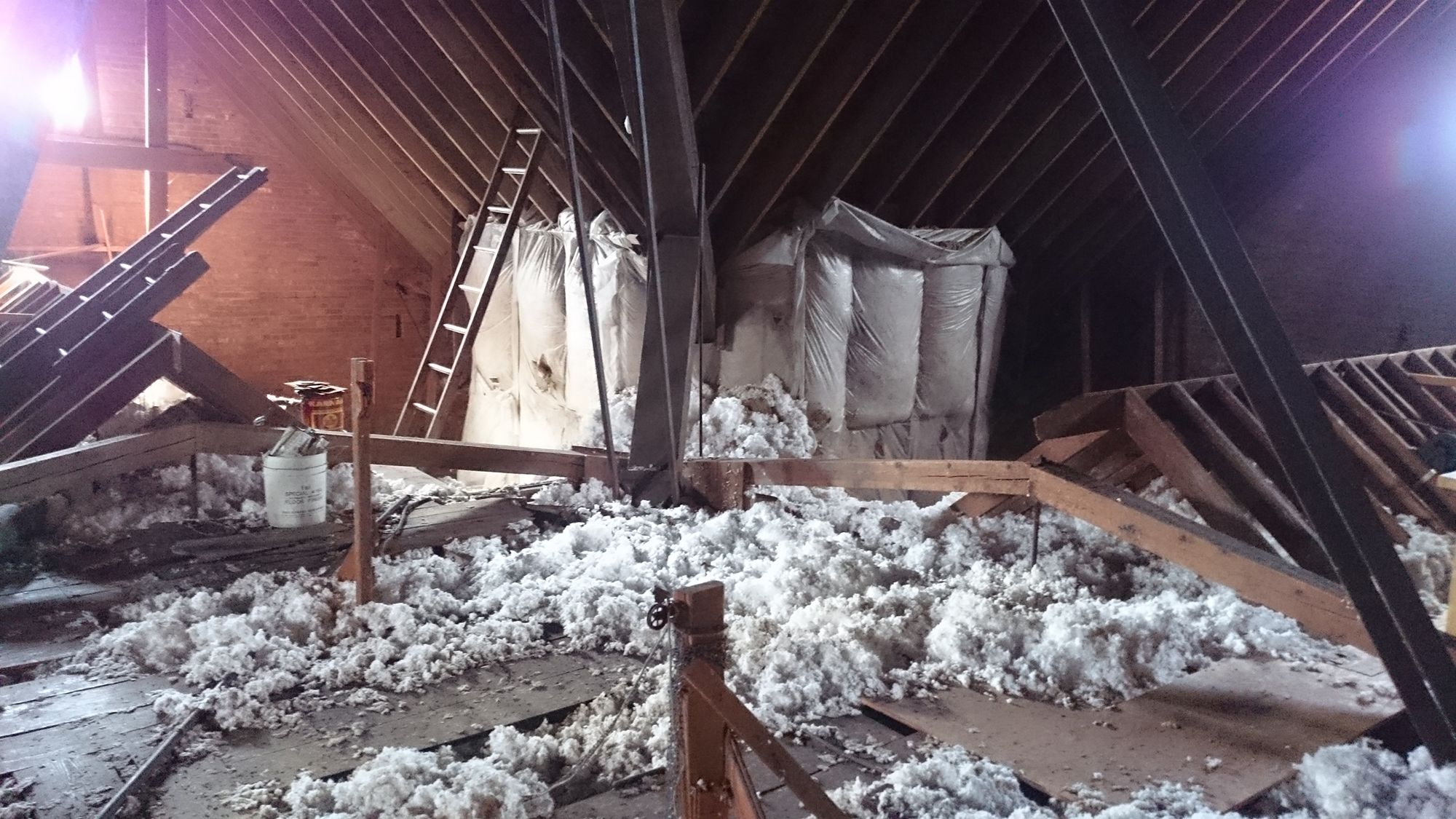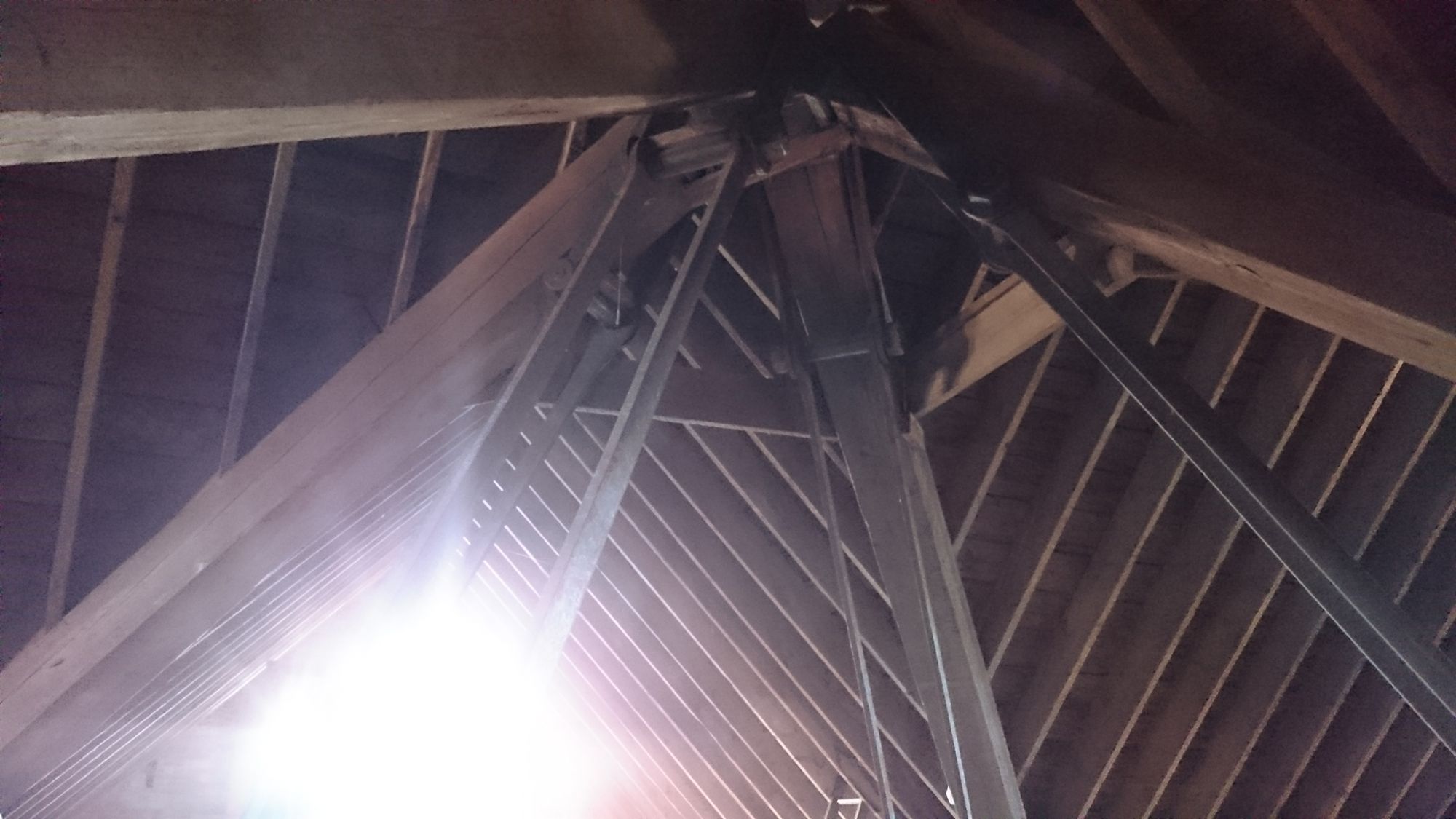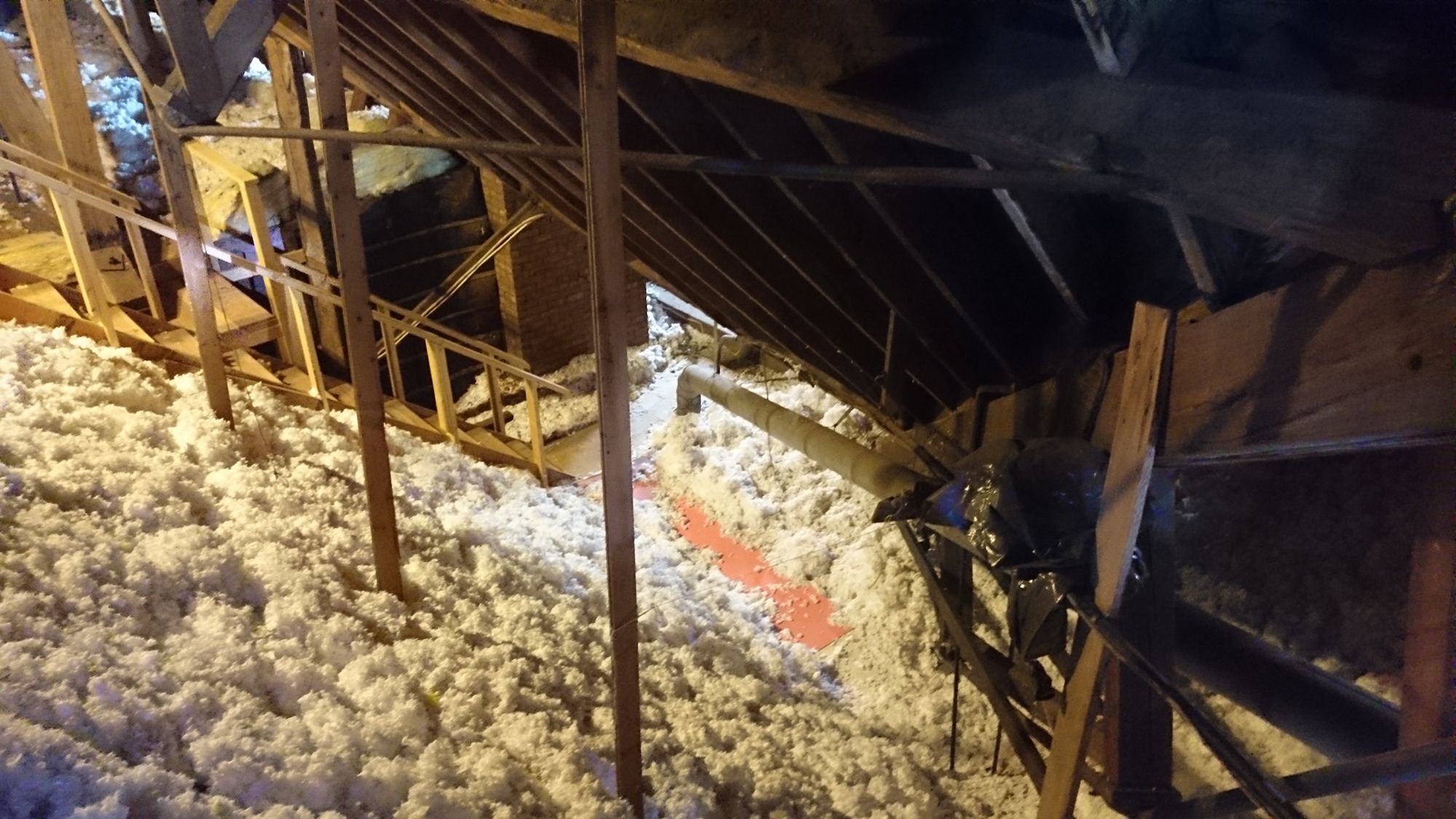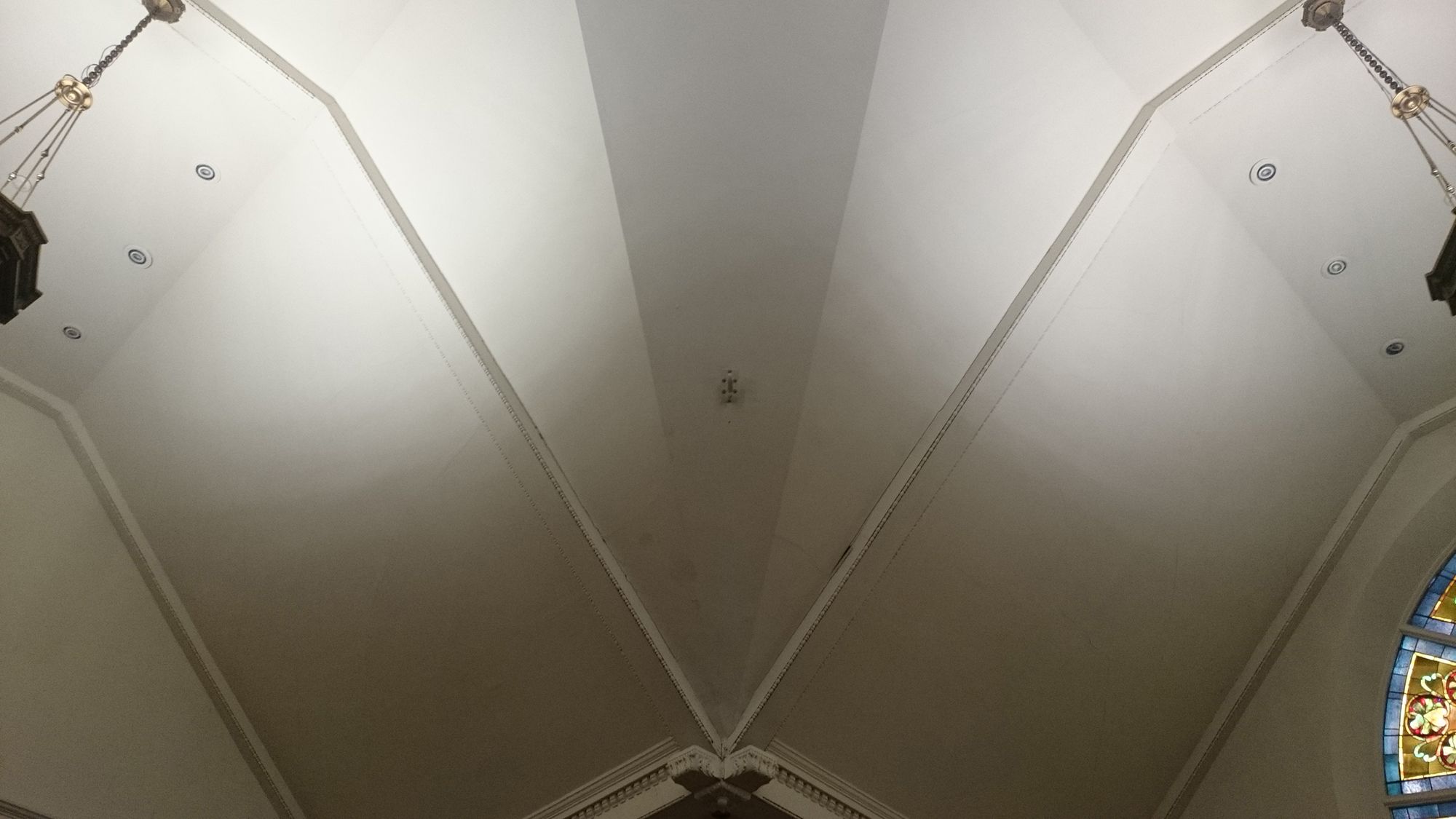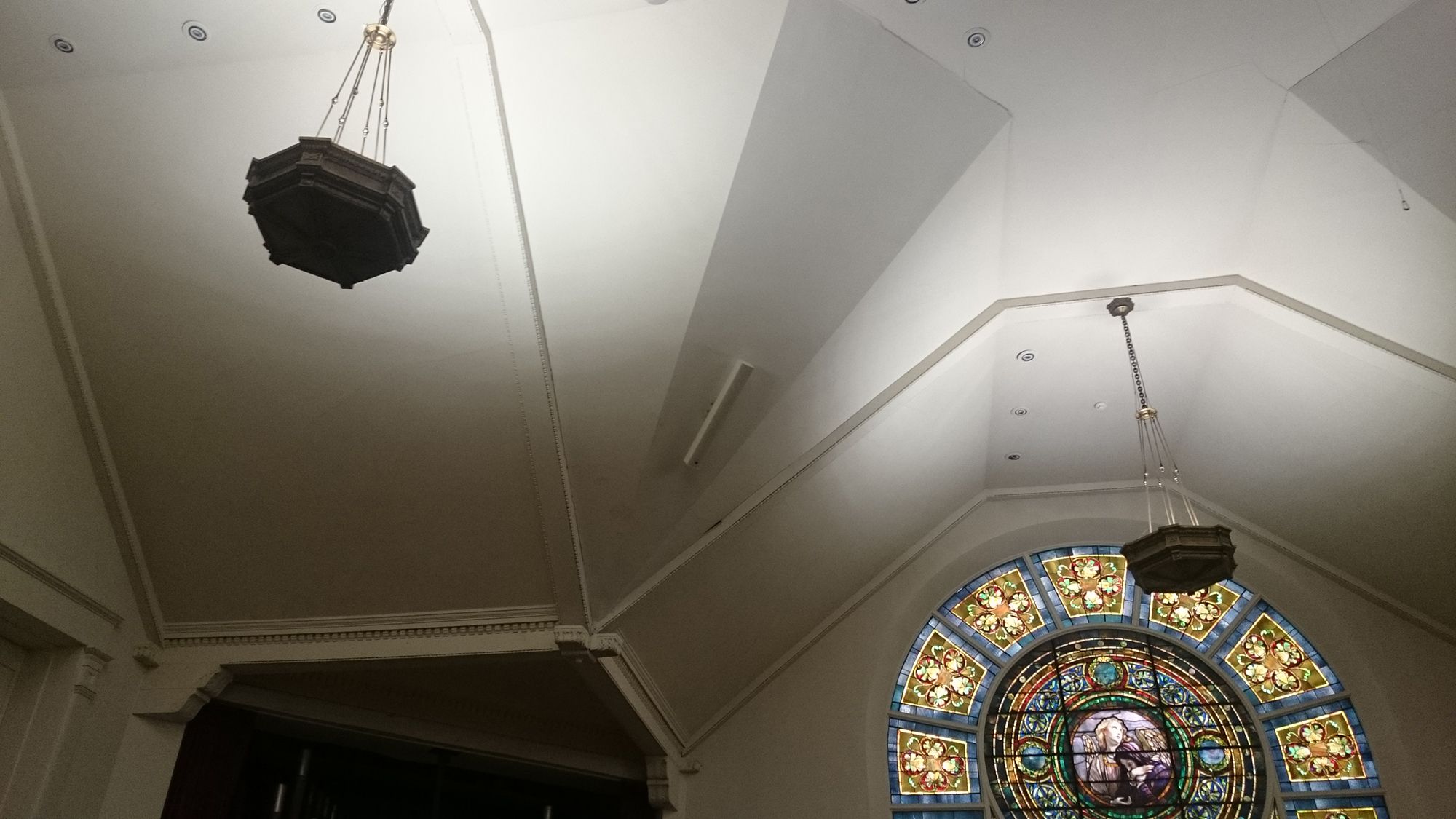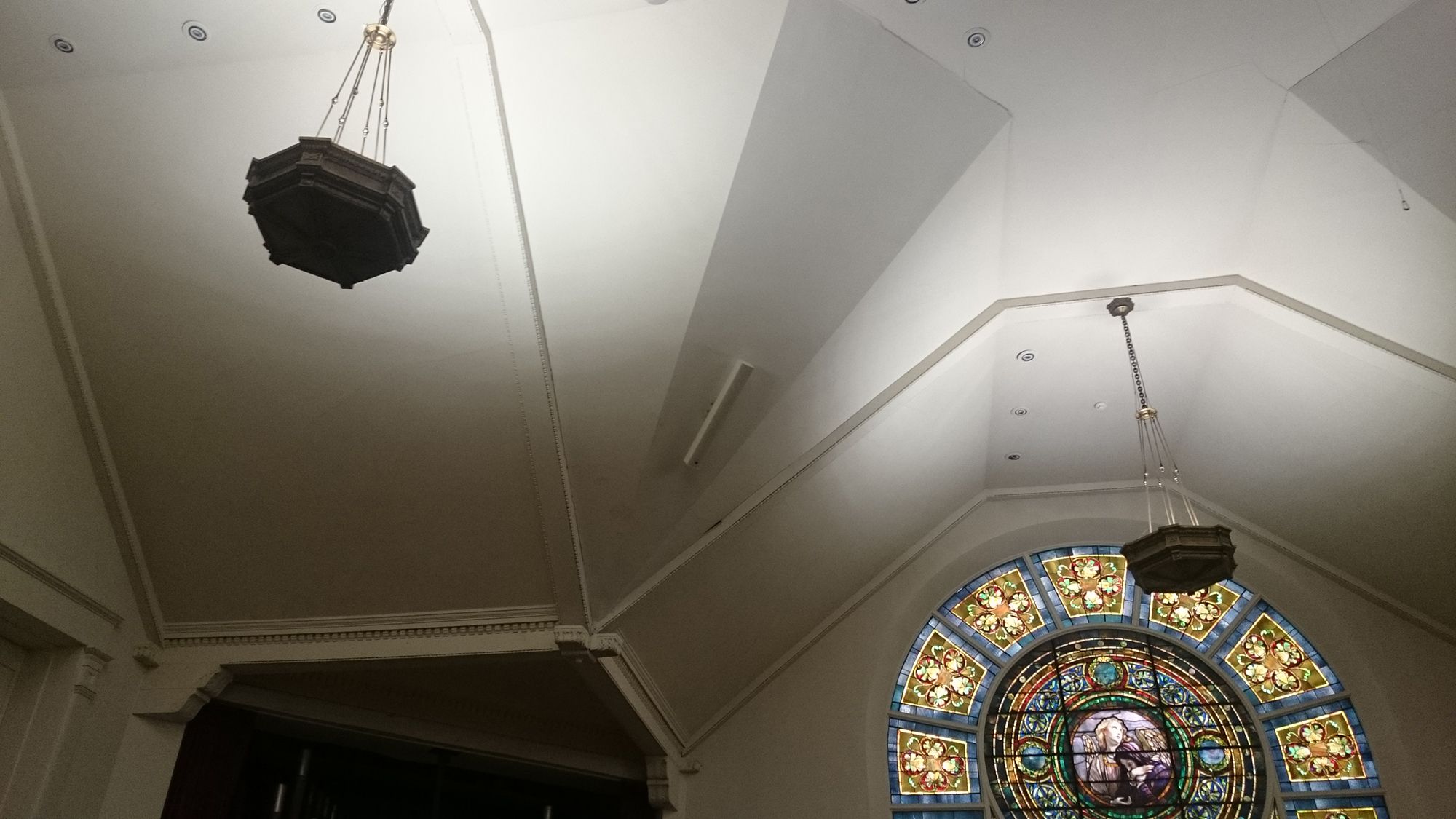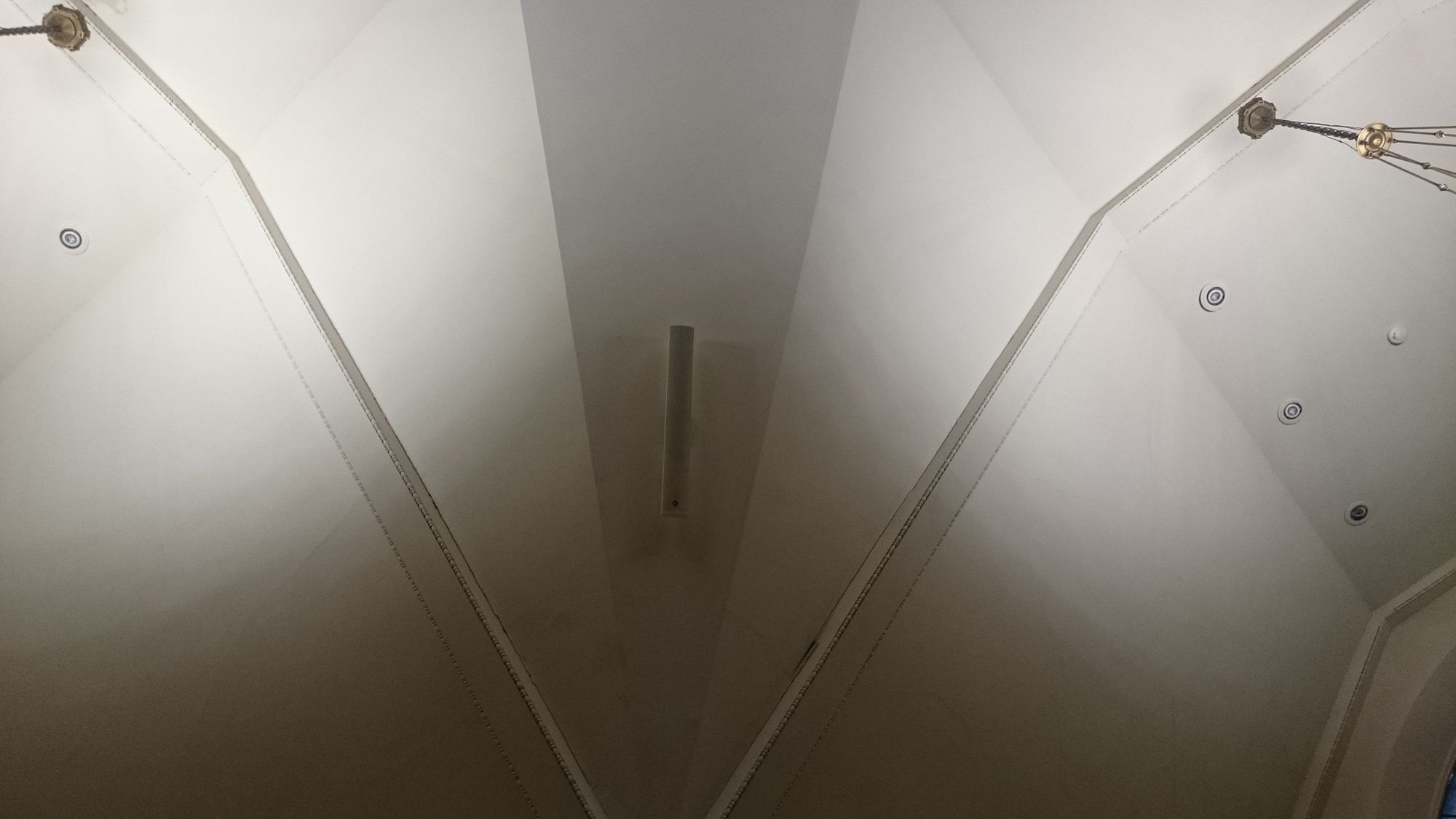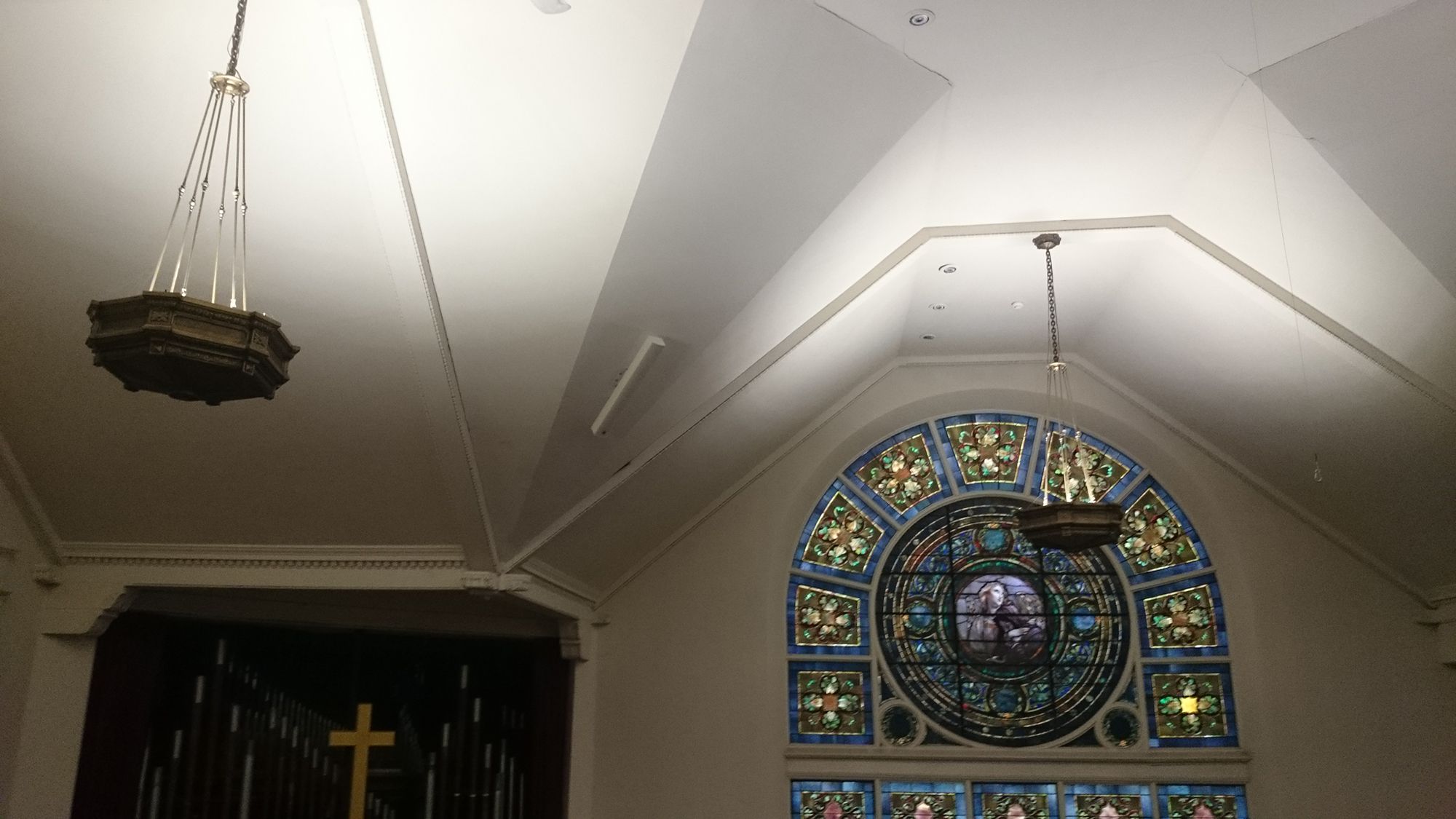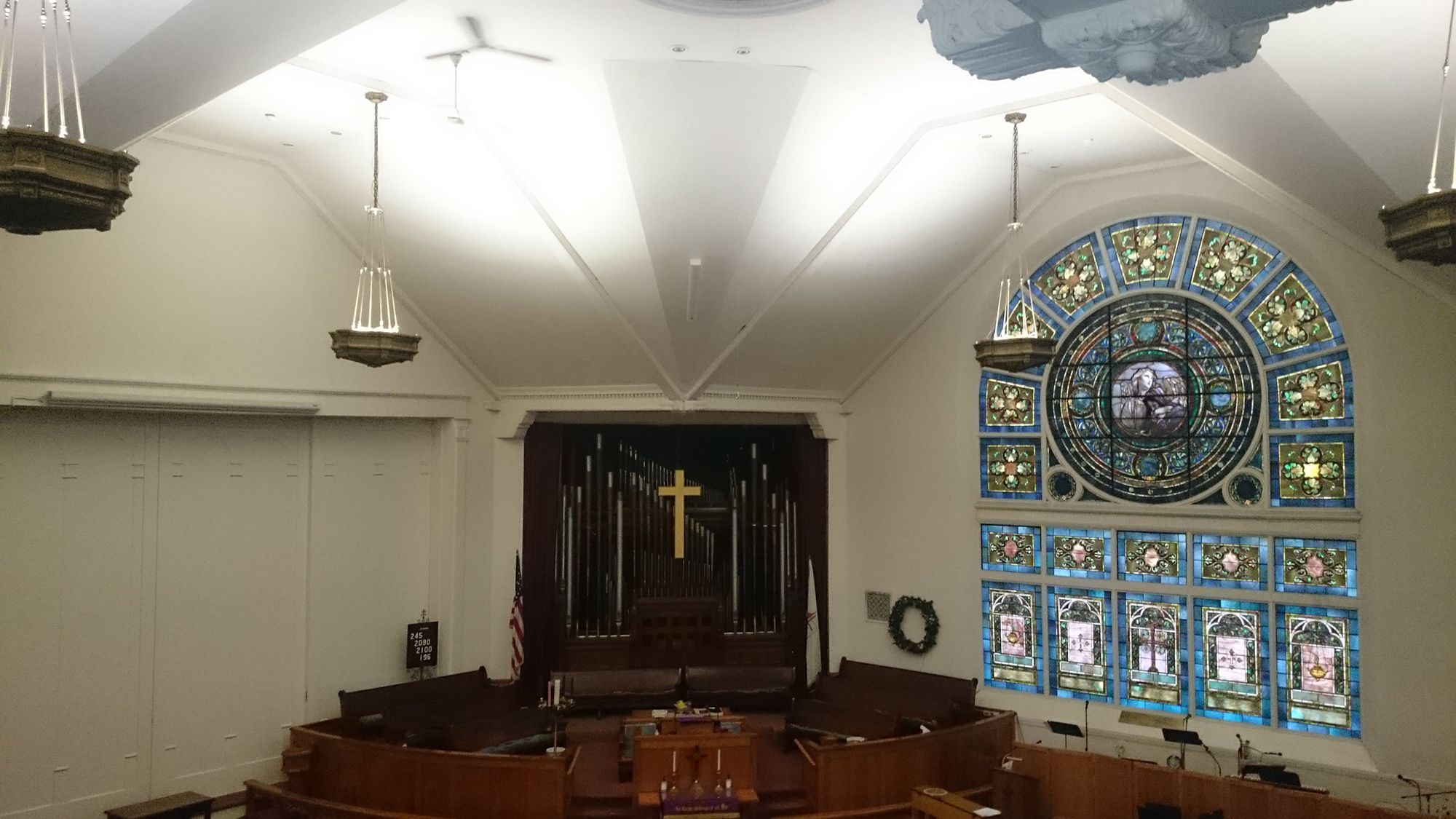 Location:
Joel Barlow High School
Redding, CT 
Brief Description Of Location: Public High School for grades 9-12 with 891 enrolled students. They consider football one of their biggest sport programs and games are heavily attended by the local community.
The Challenge: The school had just built a new athletic field for their sports programs, but had no public address system. The challenge was to install a system that would be adequate for outdoor sound to cover both the home booth and the playing field. We had to overcome environment concerns, including trees and weather, be aware of neighboring residential areas, and make sure that we created enough sound for the entire seating area.
The Solution: First, we visited the site and performed a site analysis which included discussing the goals of the project, the size and purpose of the field, the location of needed equipment, and the budget.
Then, we developed a plan to accomplish the school's goals. First, we installed high fidelity Community R25-94Z speakers, which are designed for athletic fields and stadiums for outdoor music and public address. Since these speakers have weather resistance and UV enclosure, they were perfect for our environment. Additionally, these speakers have 90 x 40-degree patterns as well as flexible mounting. We mounted three speakers to the front of the press box to cover the Home bleachers and field areas.
Due to the fact that the students would be the primary users and would most likely be formally trained on the system's use, the system needed to be intuitive. Therefore, inside the booth, we installed a simple to use a tabletop audio mixer with feedback elimination. Also, there are two handheld microphones purposed to remain on the counter for announcements. Furthermore, a secondary wireless microphone is available for an announcer in the seating area or field area as needed. Moreover, all of the equipment is capable of being disconnected for winter storage within the booth. By listening to the customer, we delivered exactly what the customer desired without unnecessarily complicating the project.
Manufacturers Utilized:
Altas Sound
Behringer
Community Sound
Mackie
Middle Atlantic
Shure
Case Study: Sanctuary Sound System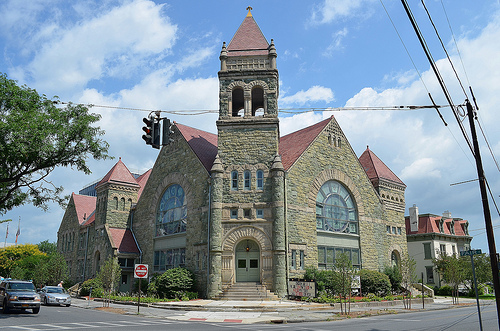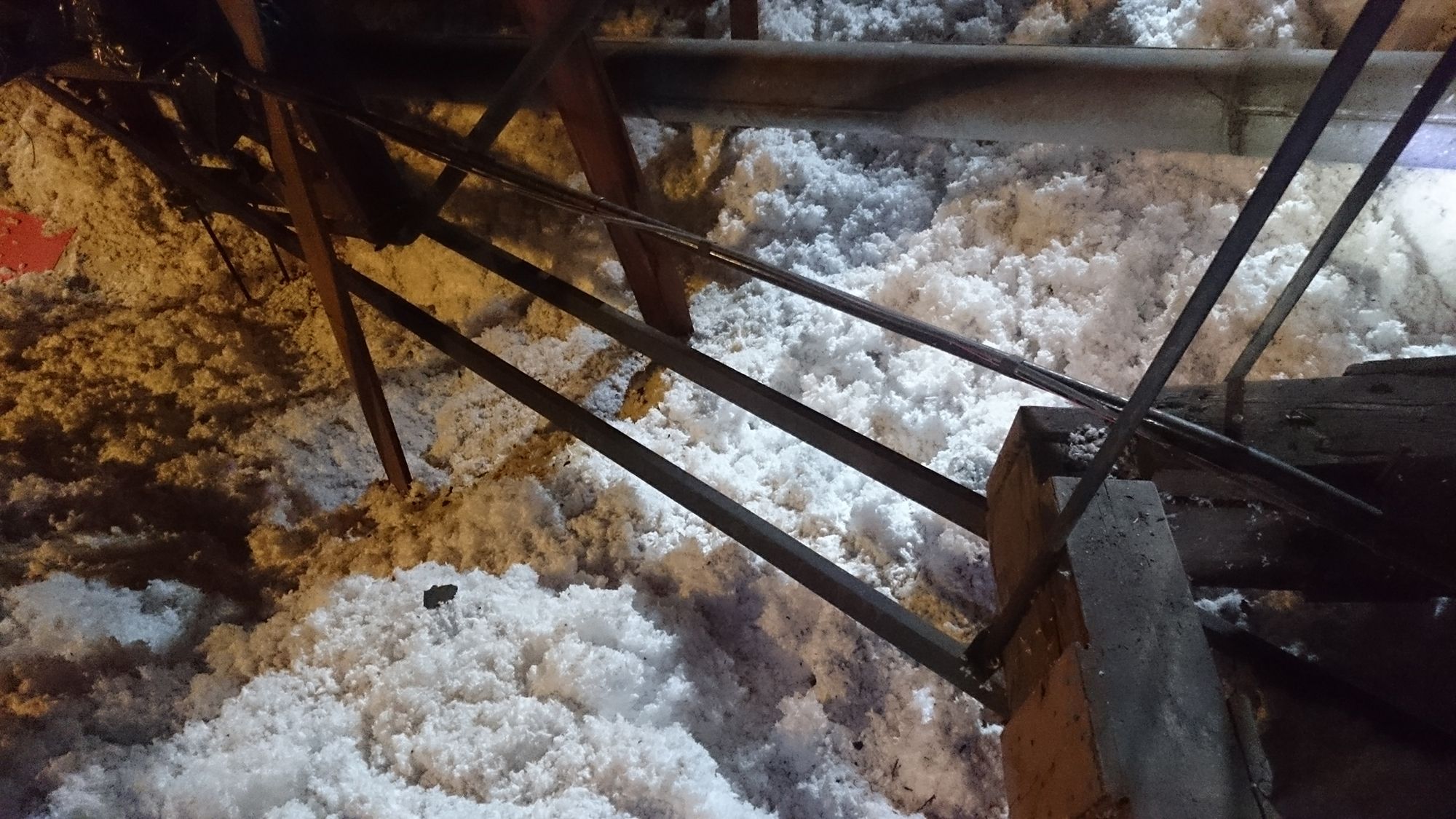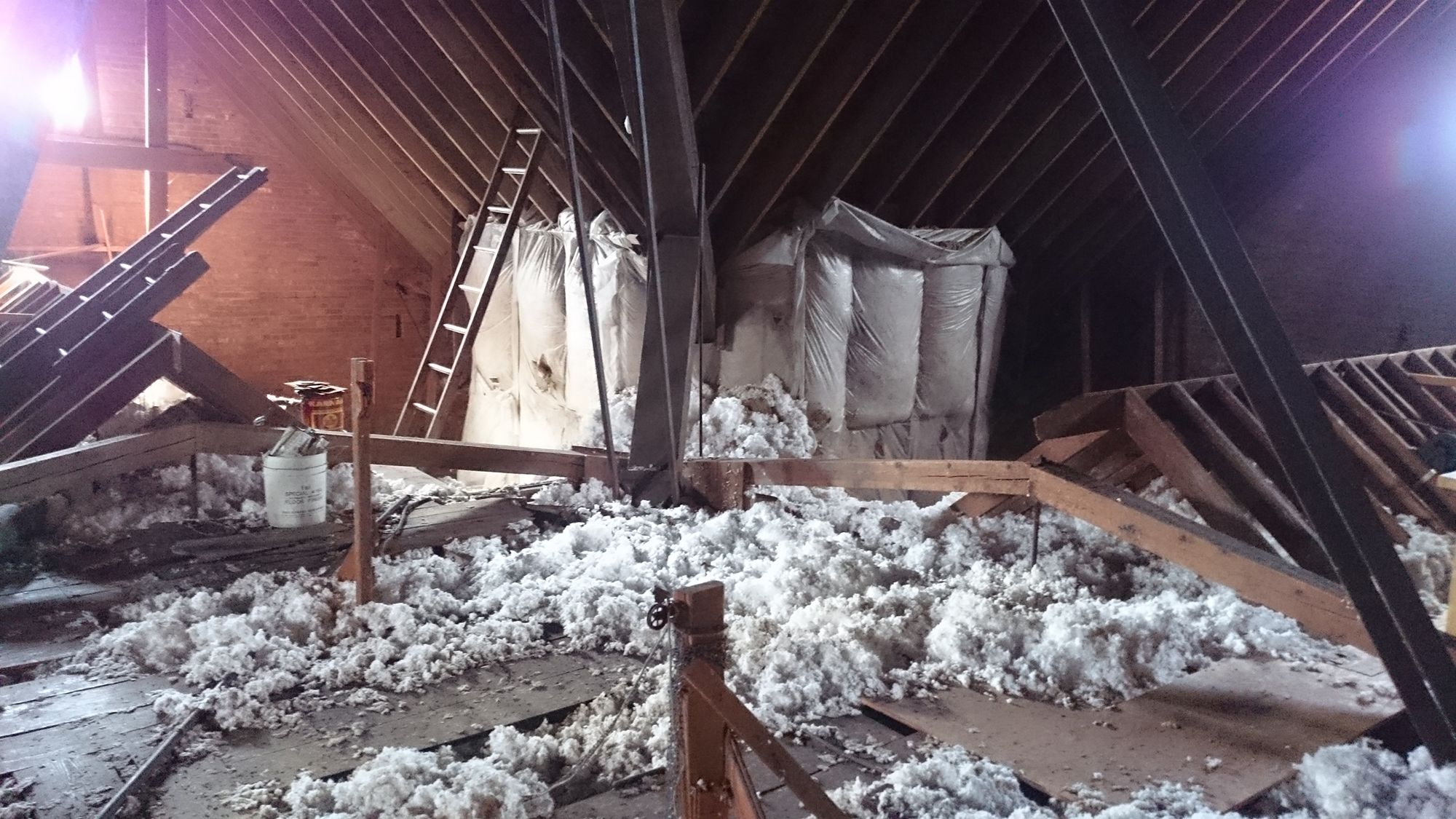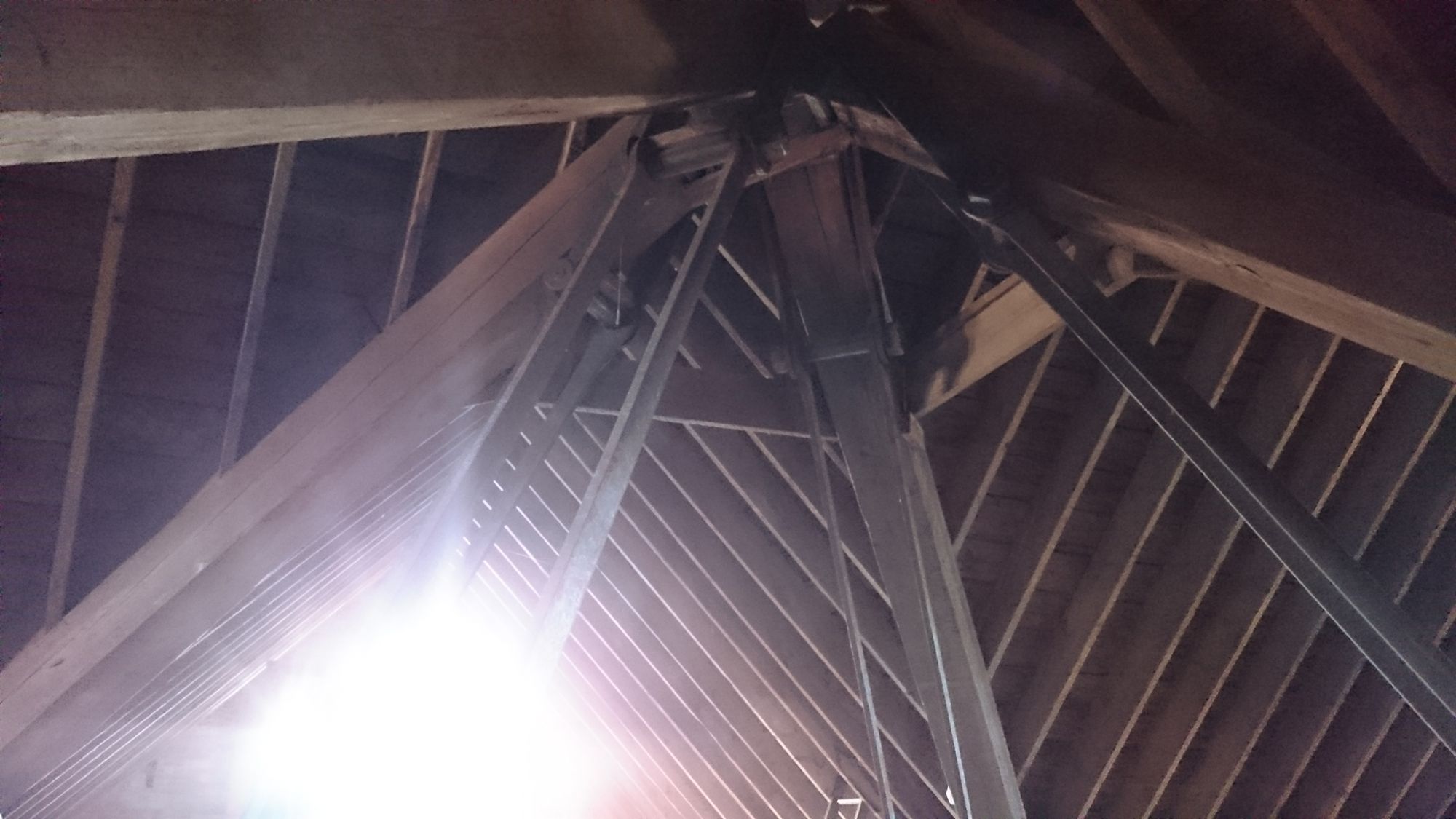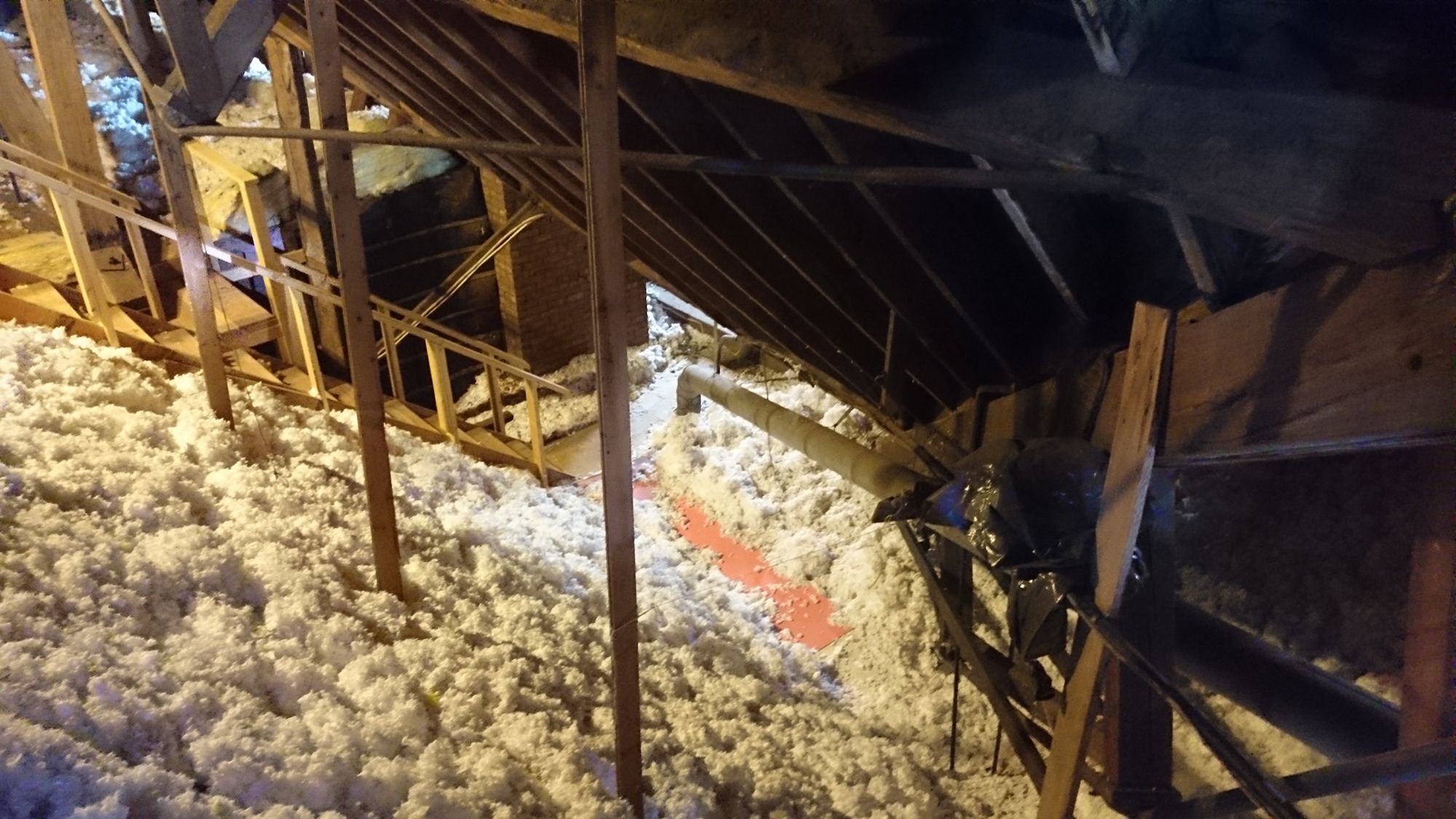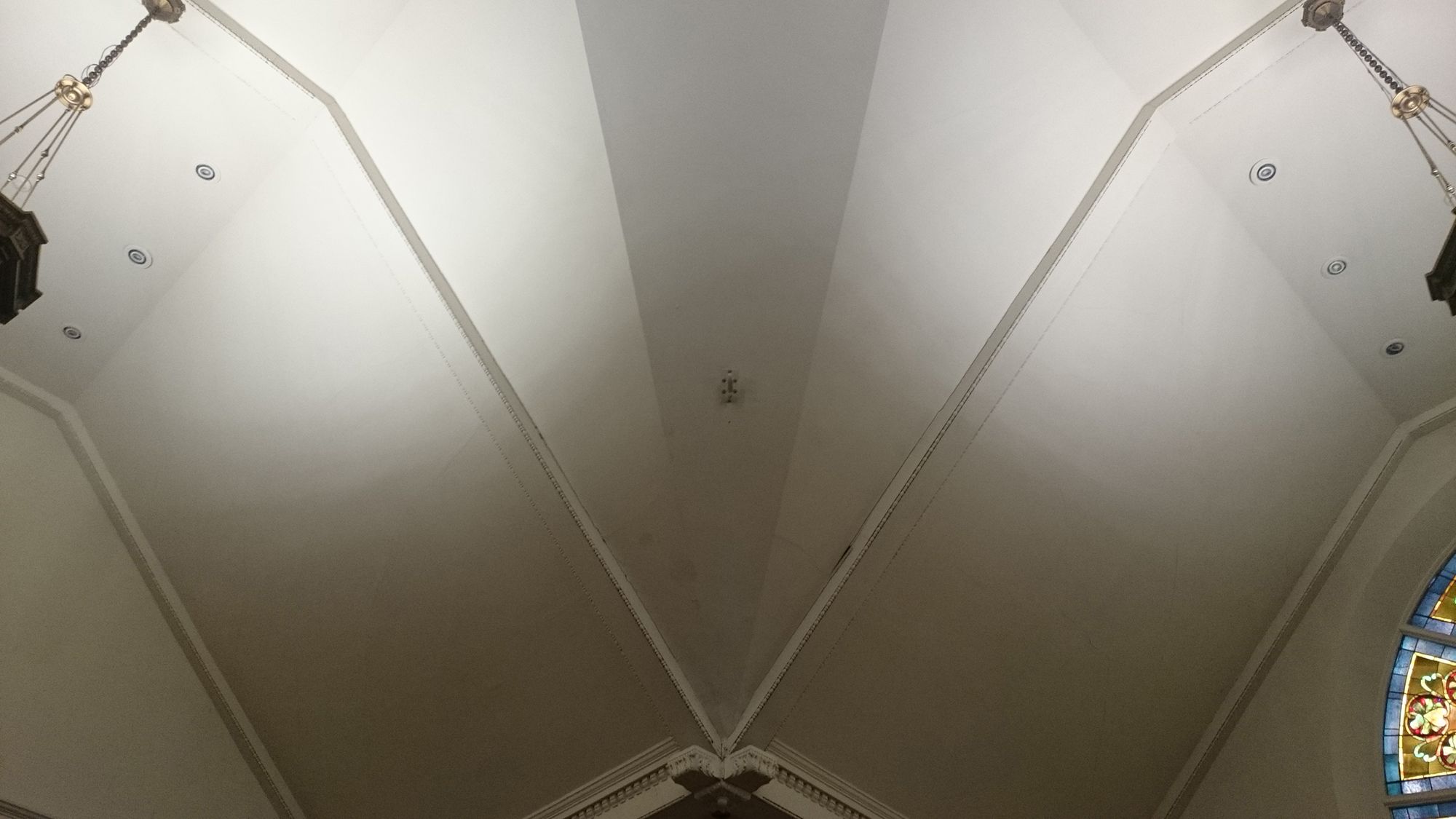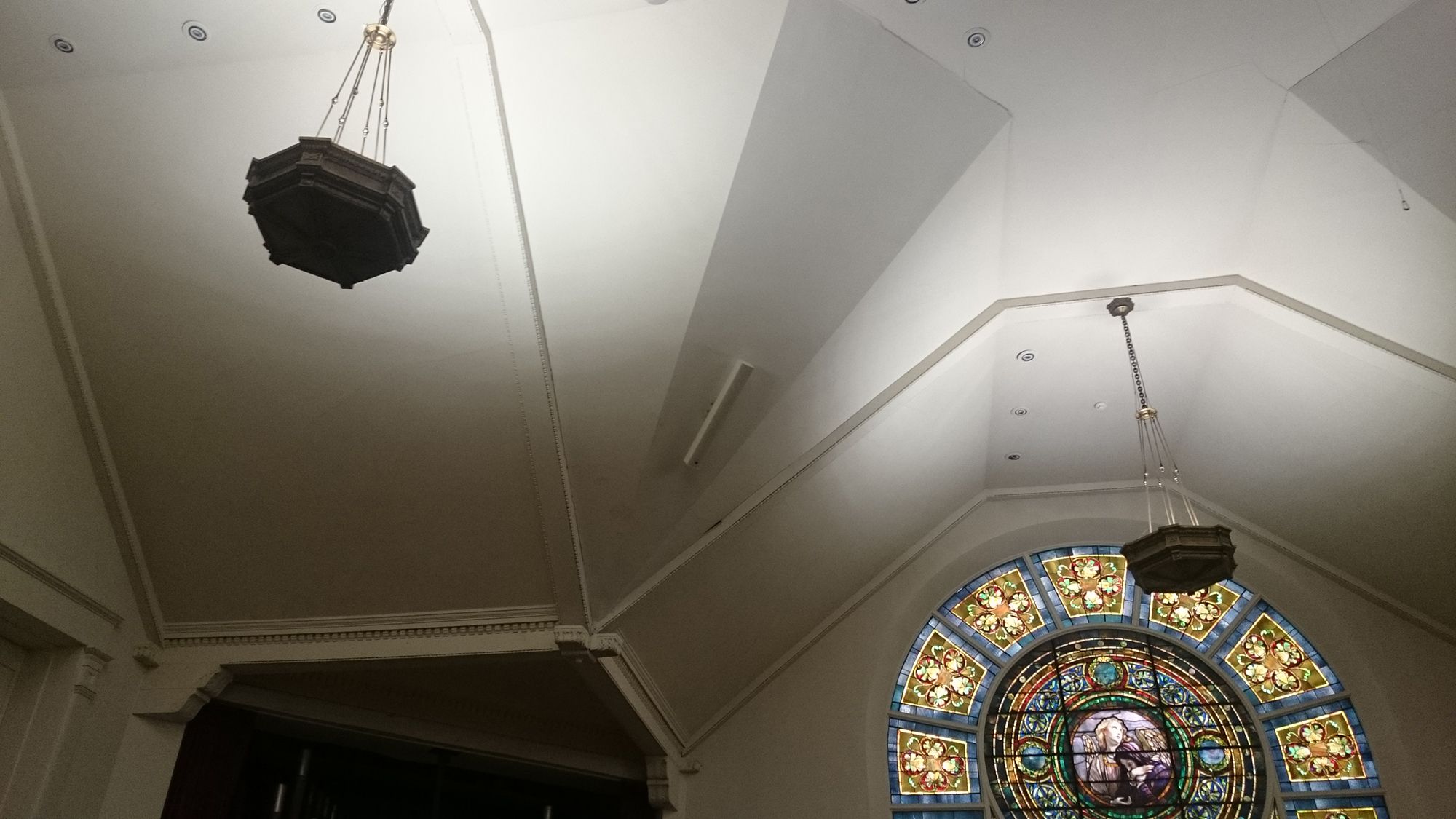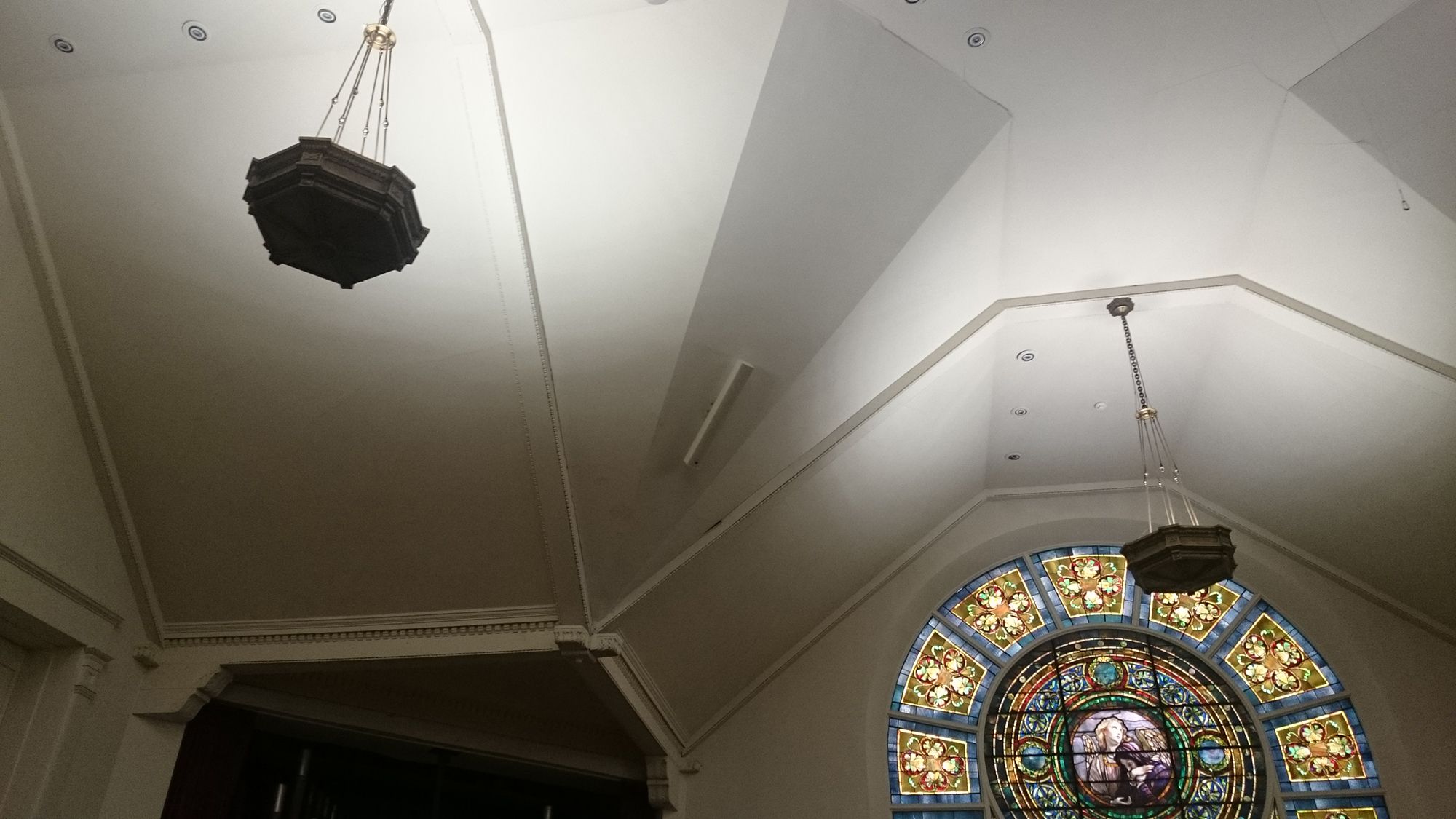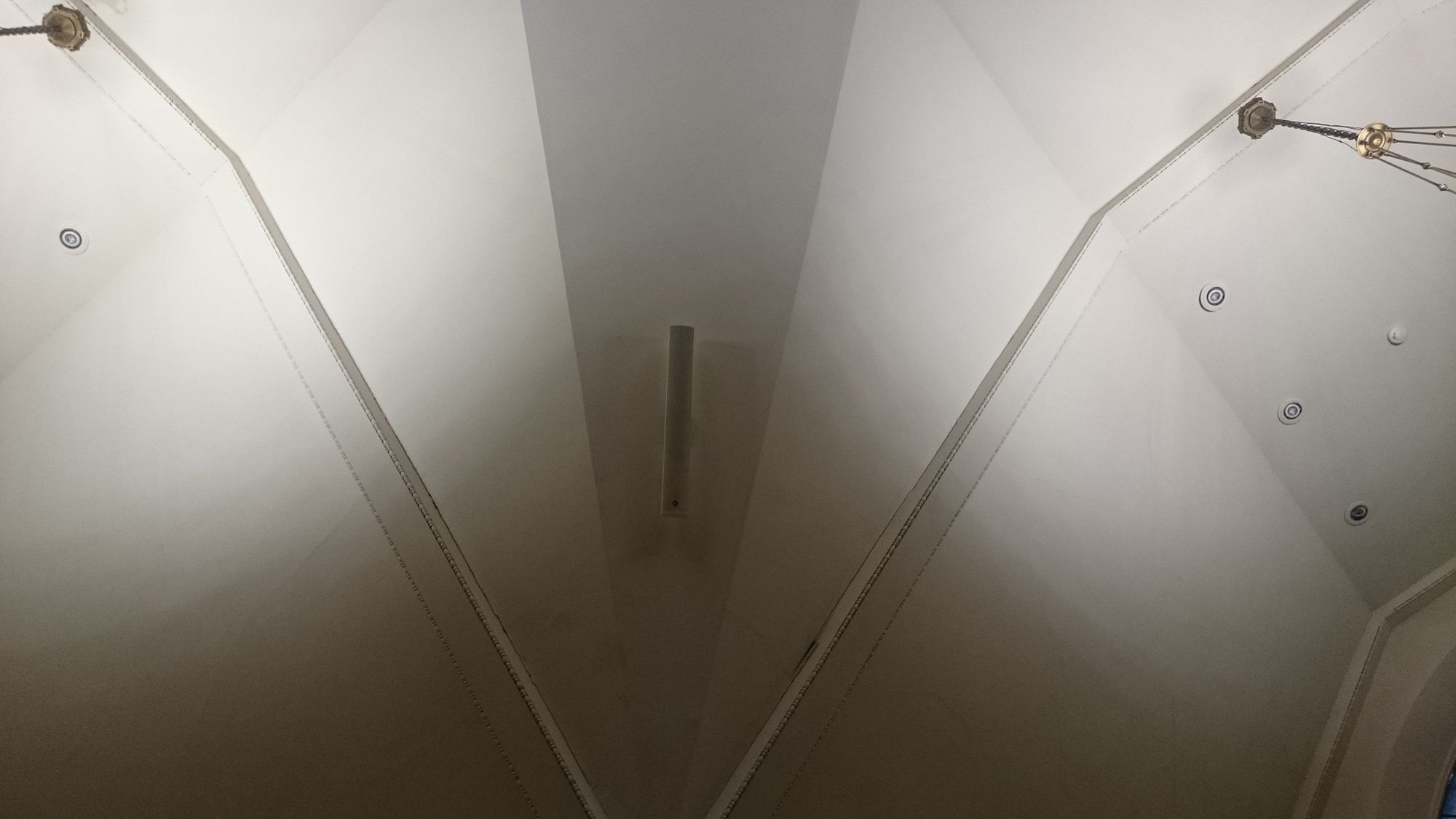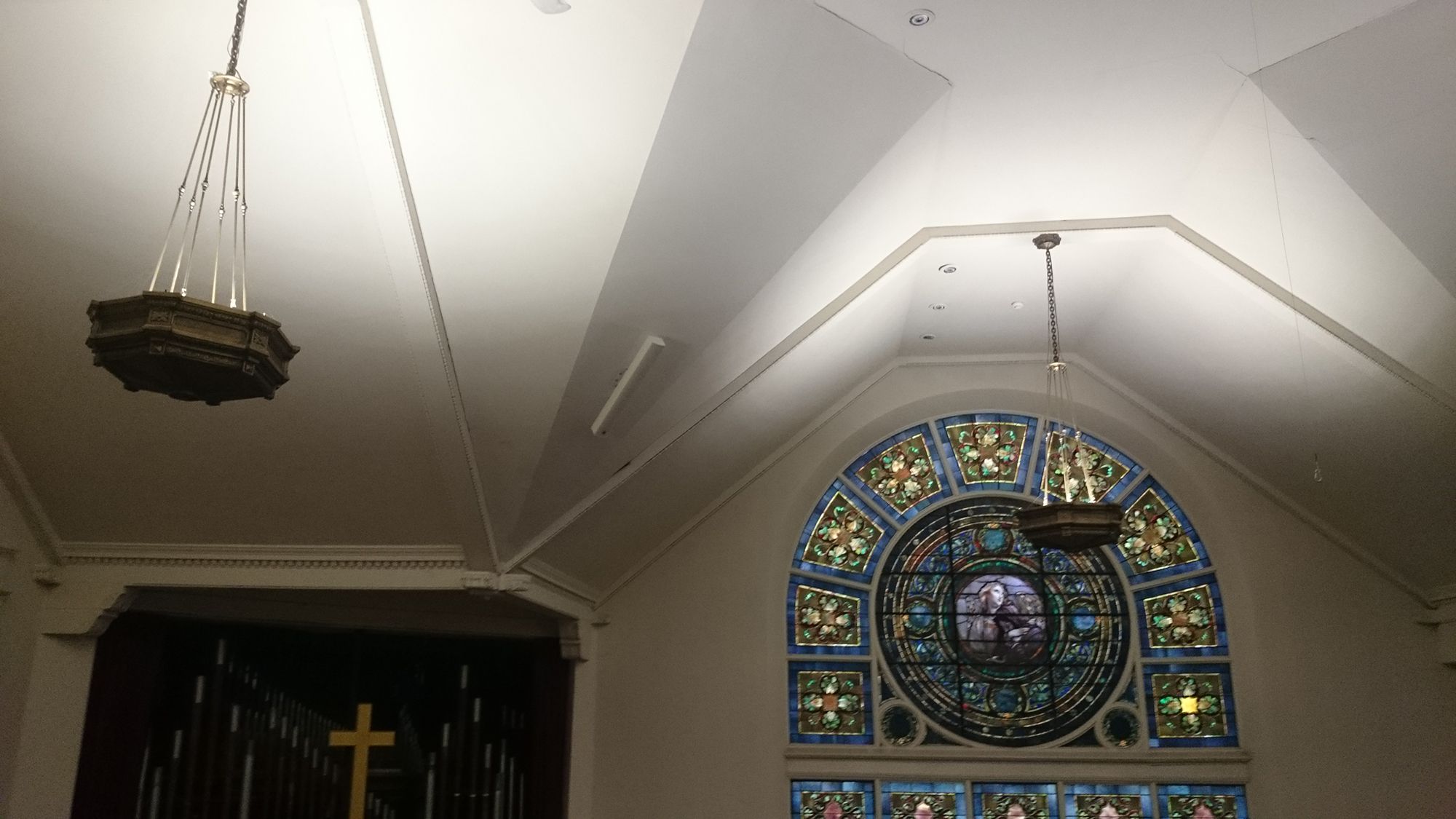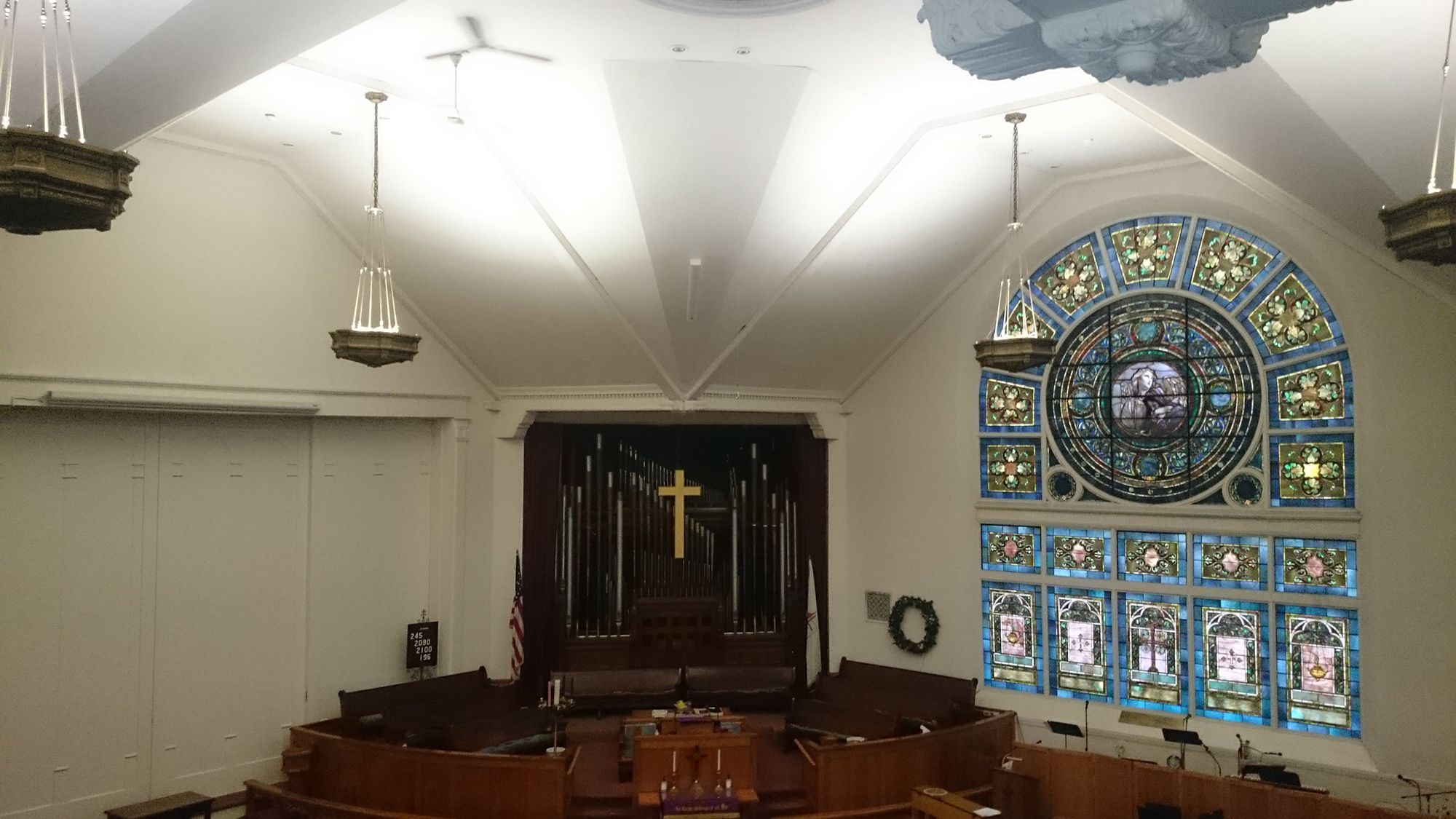 Location:
St. James Church
Kingston, NY
Brief Description Of Location: 800 Person Church, Dedicated in 1845, First Methodist Church is located in historic uptown Kingston.
The Challenge: Provide a sound system that will better serve the parishoners as well as accommodate live musical accompaniment. Increase the sound qualilty and intelligability of both spoken word and song (with music). The current system can't be understood because of room acoustics and speaker placement.
The Solution: First, we visited the site and performed a room analysis which included room purpose discussion, and analysis of physical dimensions including length, width and ceiling height. Physical characteristics of walls, ceiling and floors, and overhead room acoustics, were also taken into account, which included slapback echo, reverberation, room ringing, and bass buildup.
It was determined we needed more exact measurements. So, we scheduled a survey with a microphone and test meter to determine exactly where the problem area was, and what was causing vocal intelligibility. We found that while reverb was present, it was at a very manageable level. The predominance of soft surfaces and upholstery absorbed most offending reflections. The issue was directivity.
Based on that, we installed a Renkus-Heinz mechanically steerable line array mounted to the ceiling. Since the church has so much historic value to the community, it was important the the speaker virtually disappear into the architecture. The speaker column includes three tweeters and four woofers with a 30 vertical degree and 150 degree horizontal dispersion – perfect for this application. This allowed us to raise the main speaker above the pulpit (reducing feedback from this position) and direct the audio at the listeners.
Next we installed a Renkus-Heinz 15″ Subwoofer to enhance the lower frequencies and provide better sound for the live band. We carefully employed equalization and crossover to provide a natural sound.
Case Study: Danny Kay Theatre: Phase 1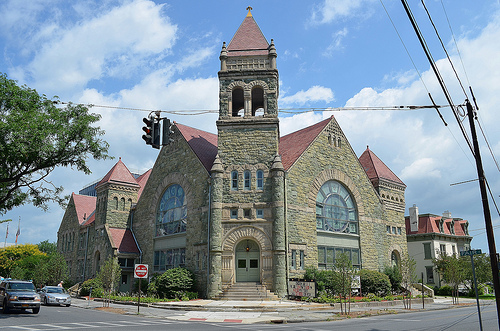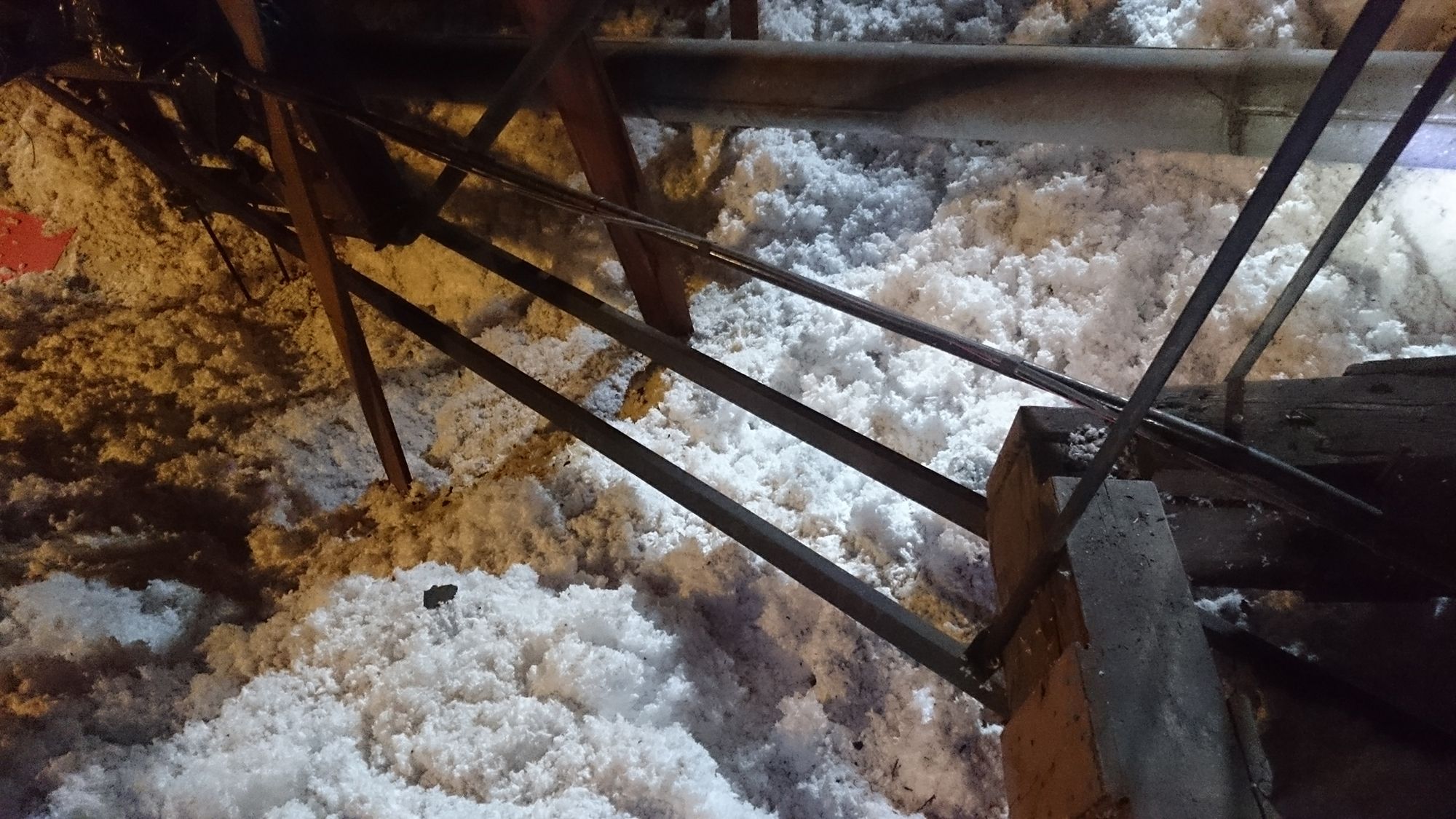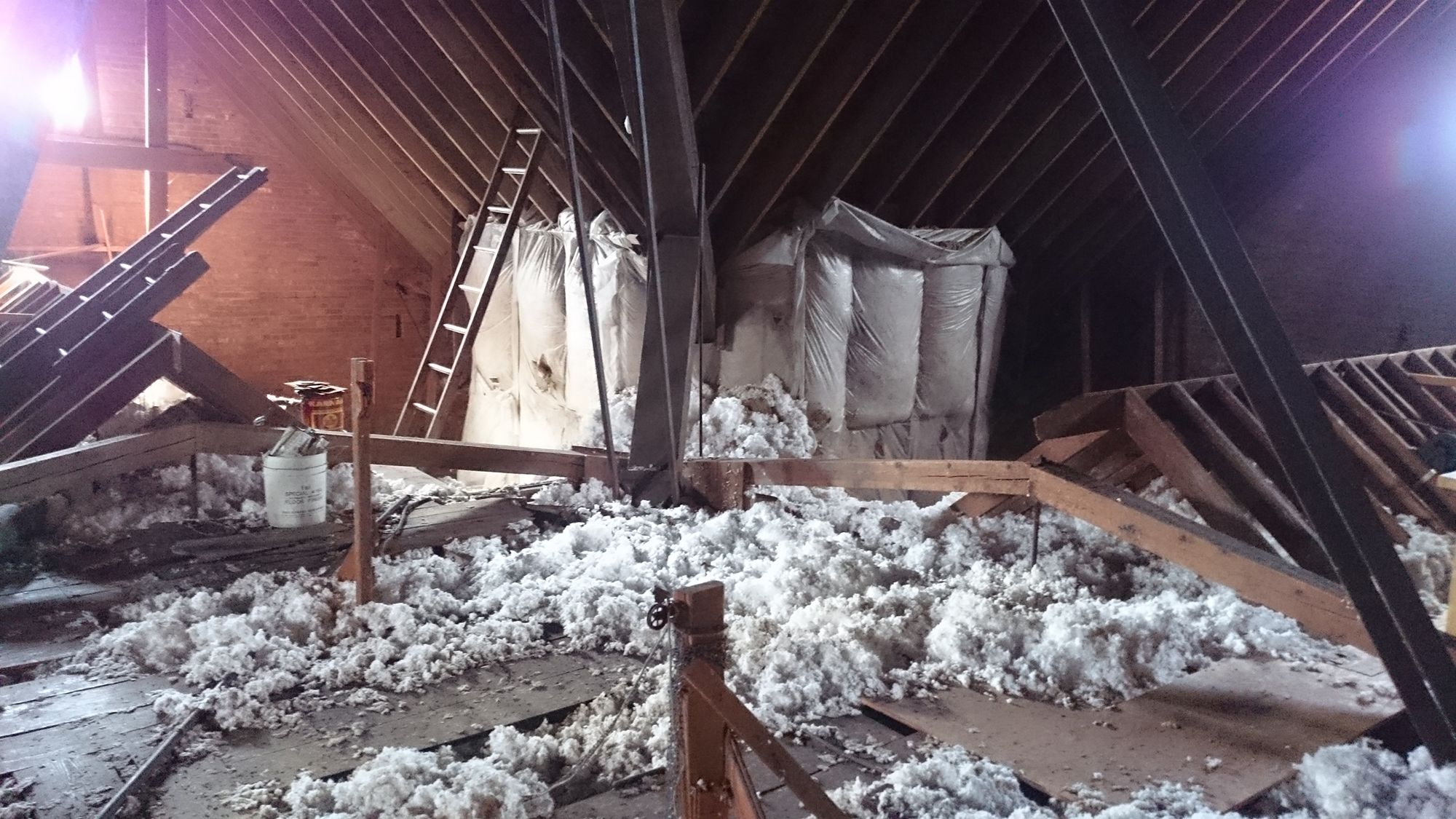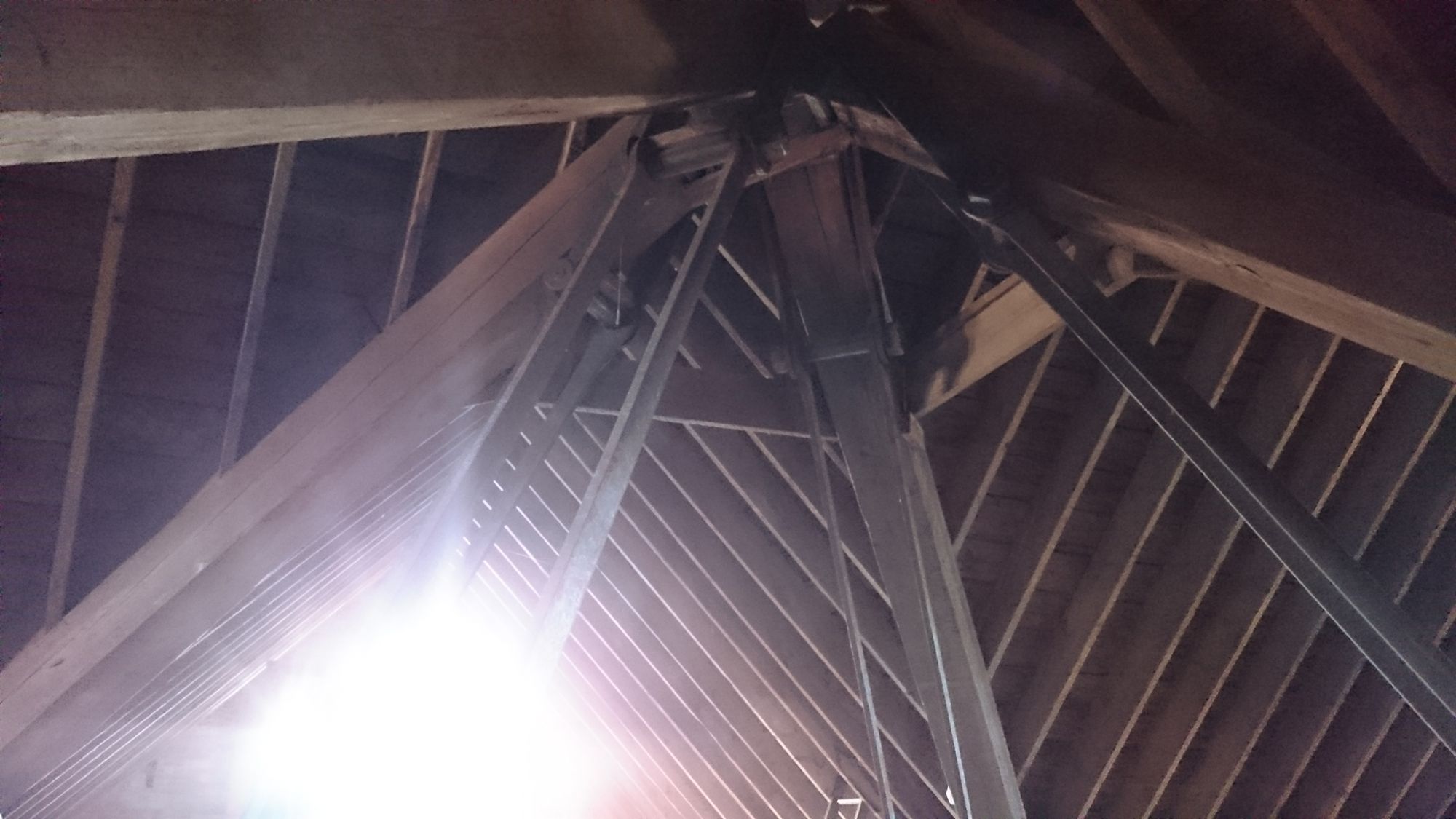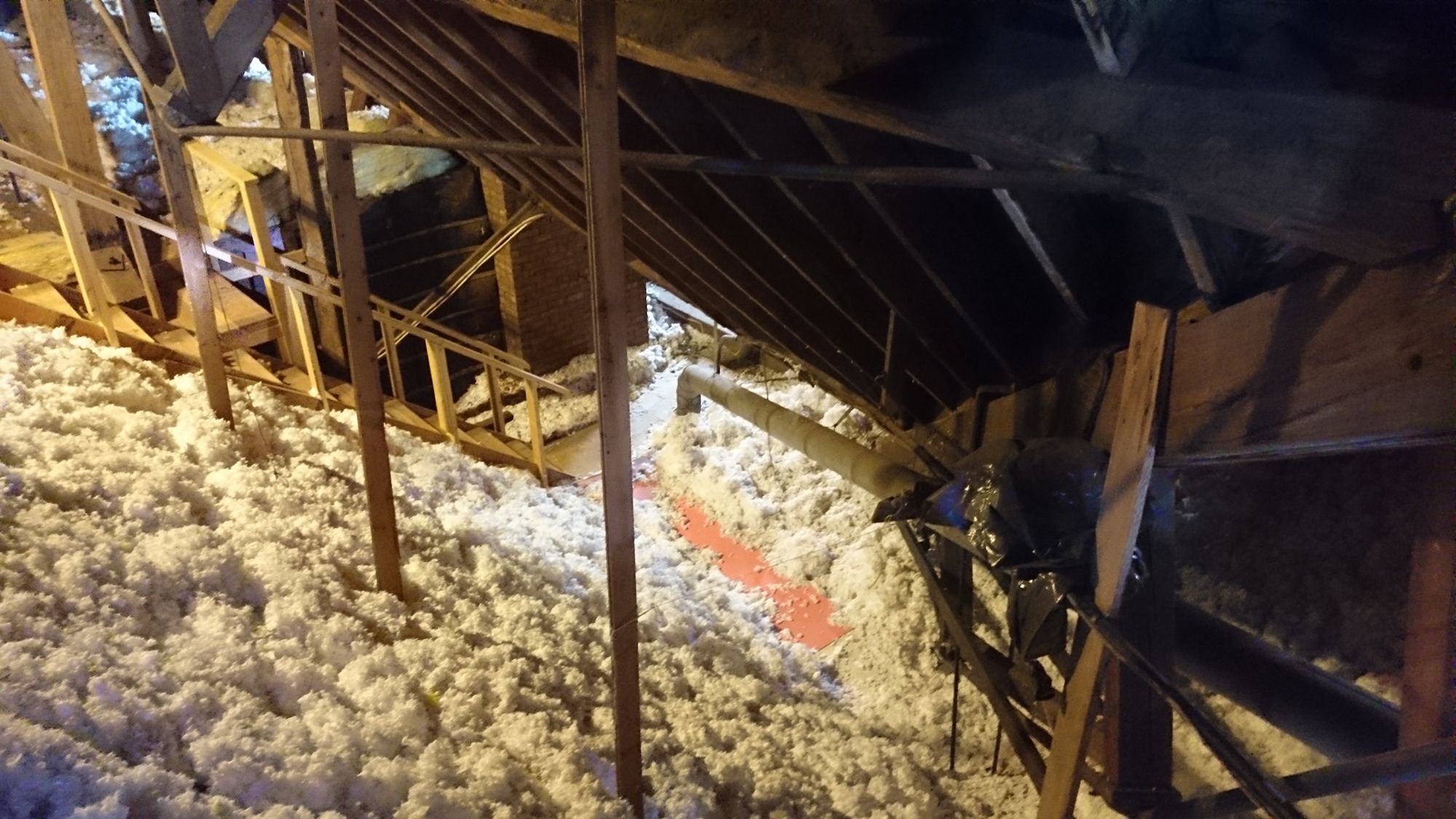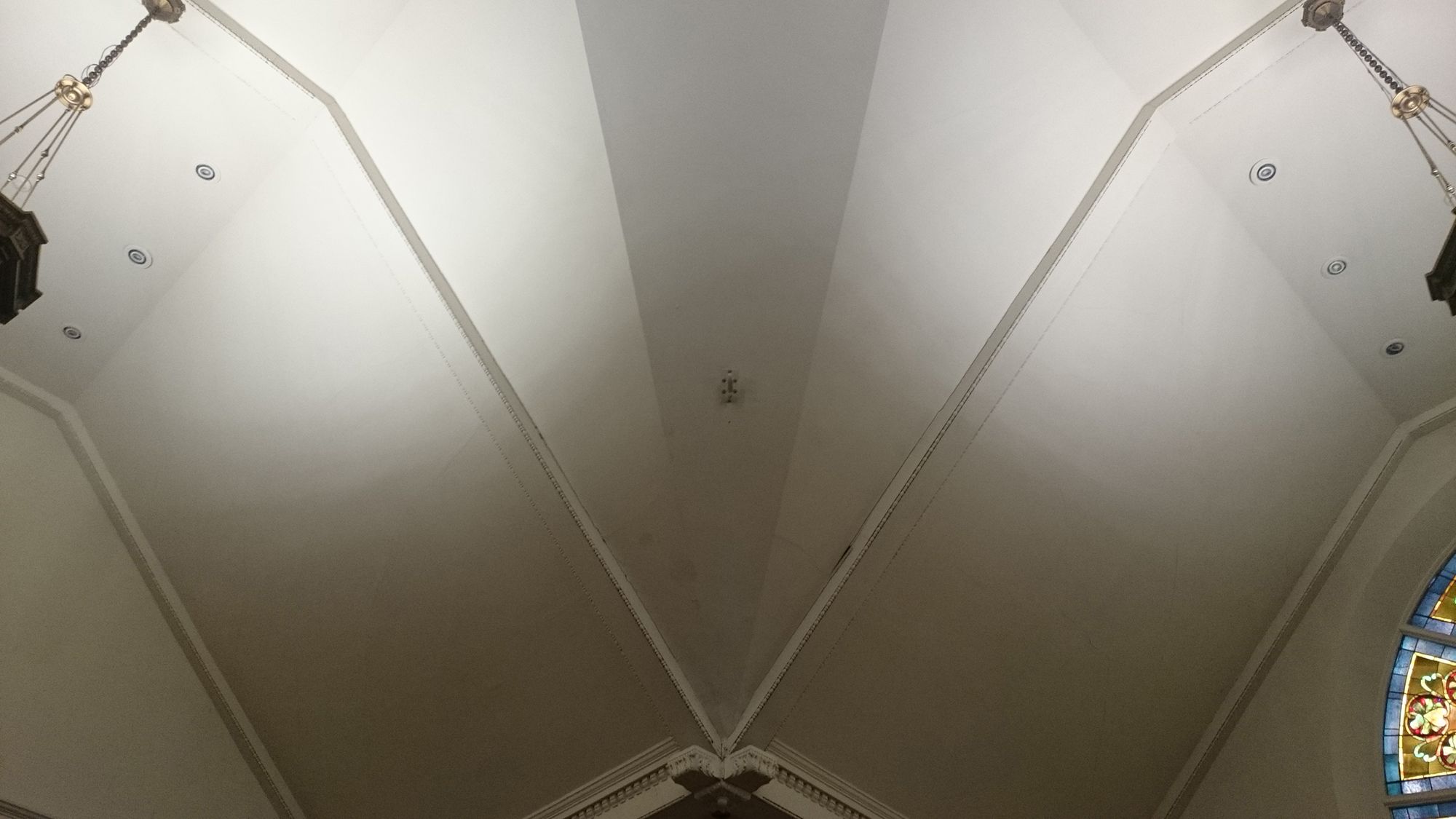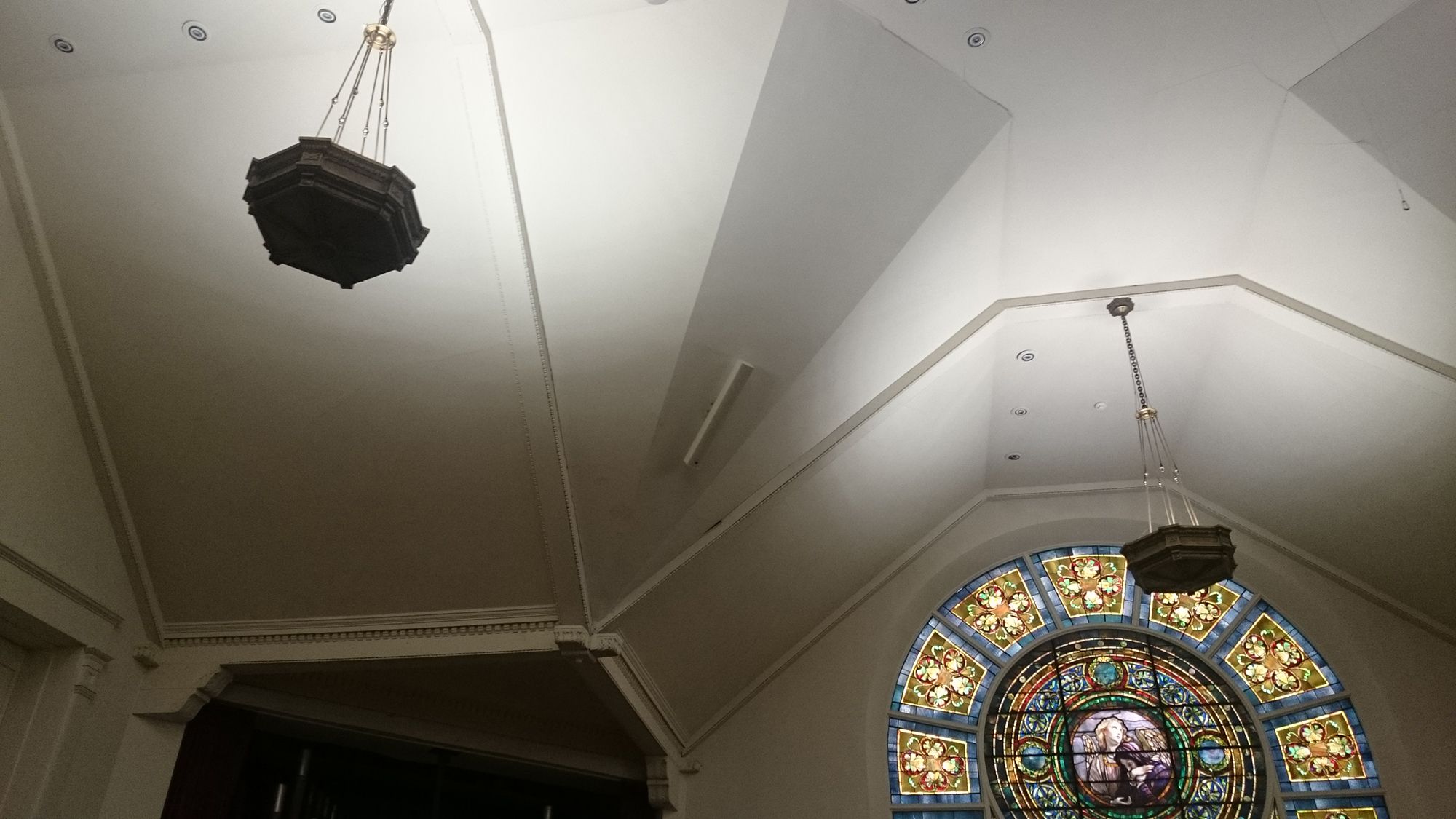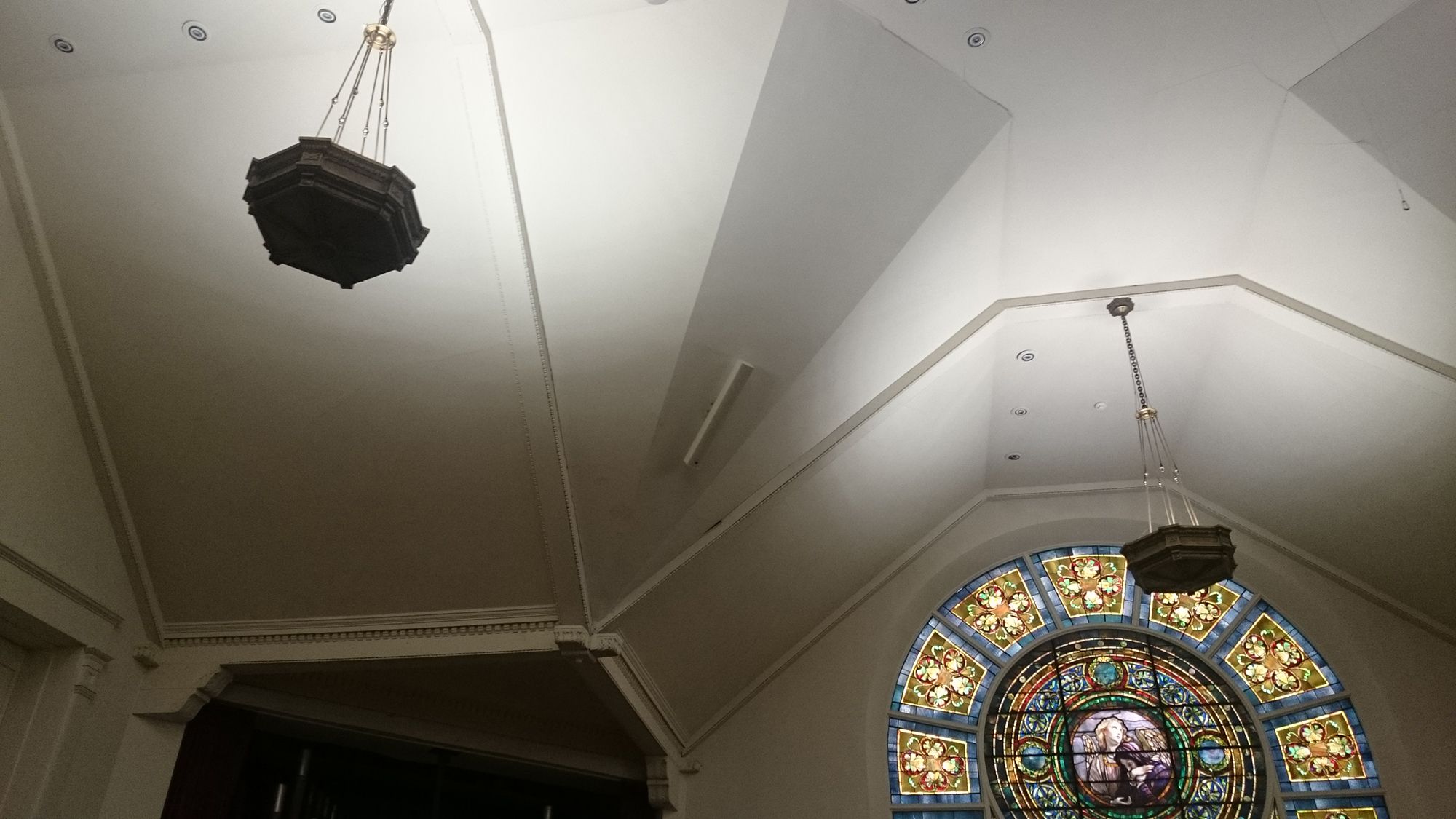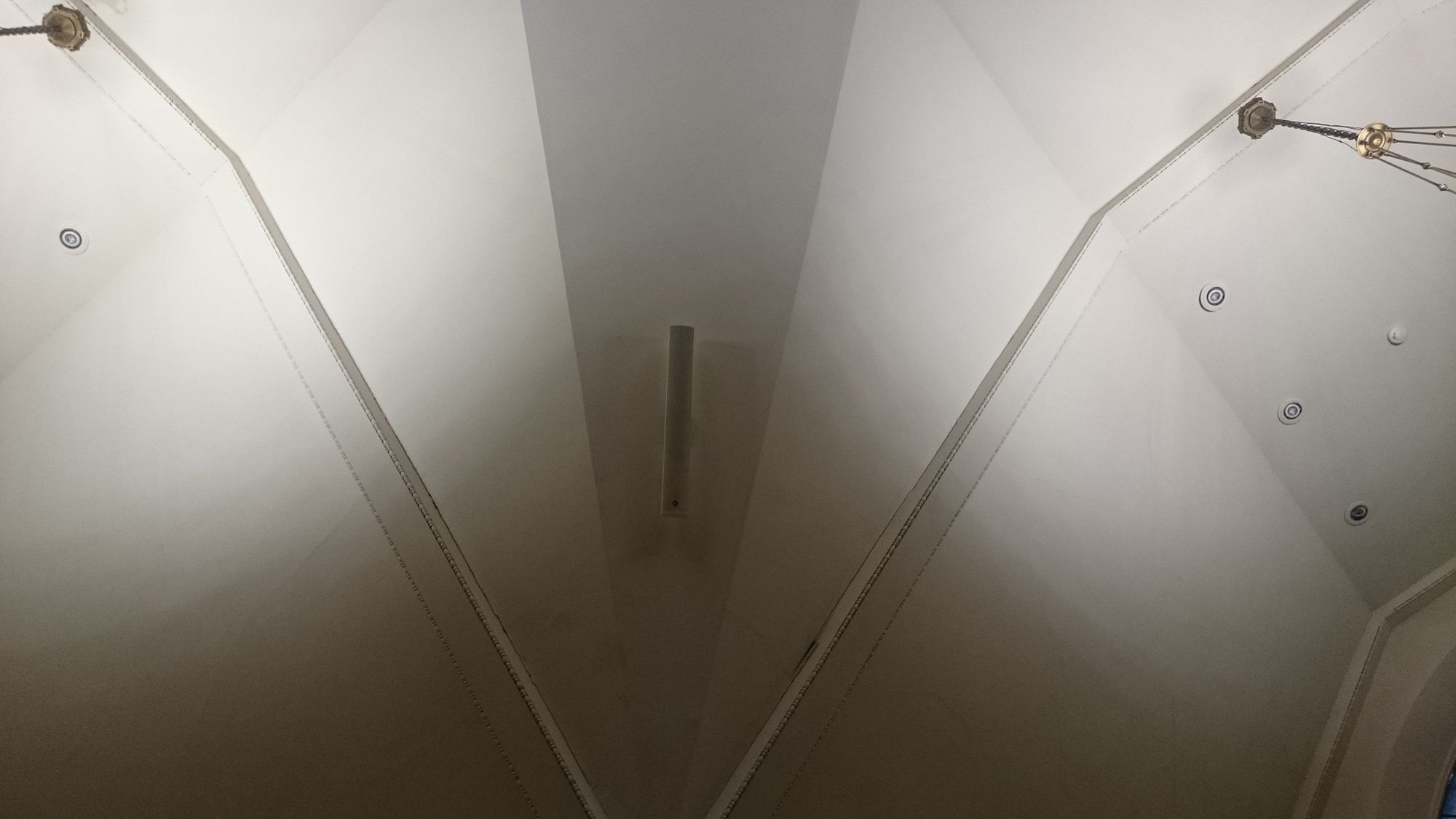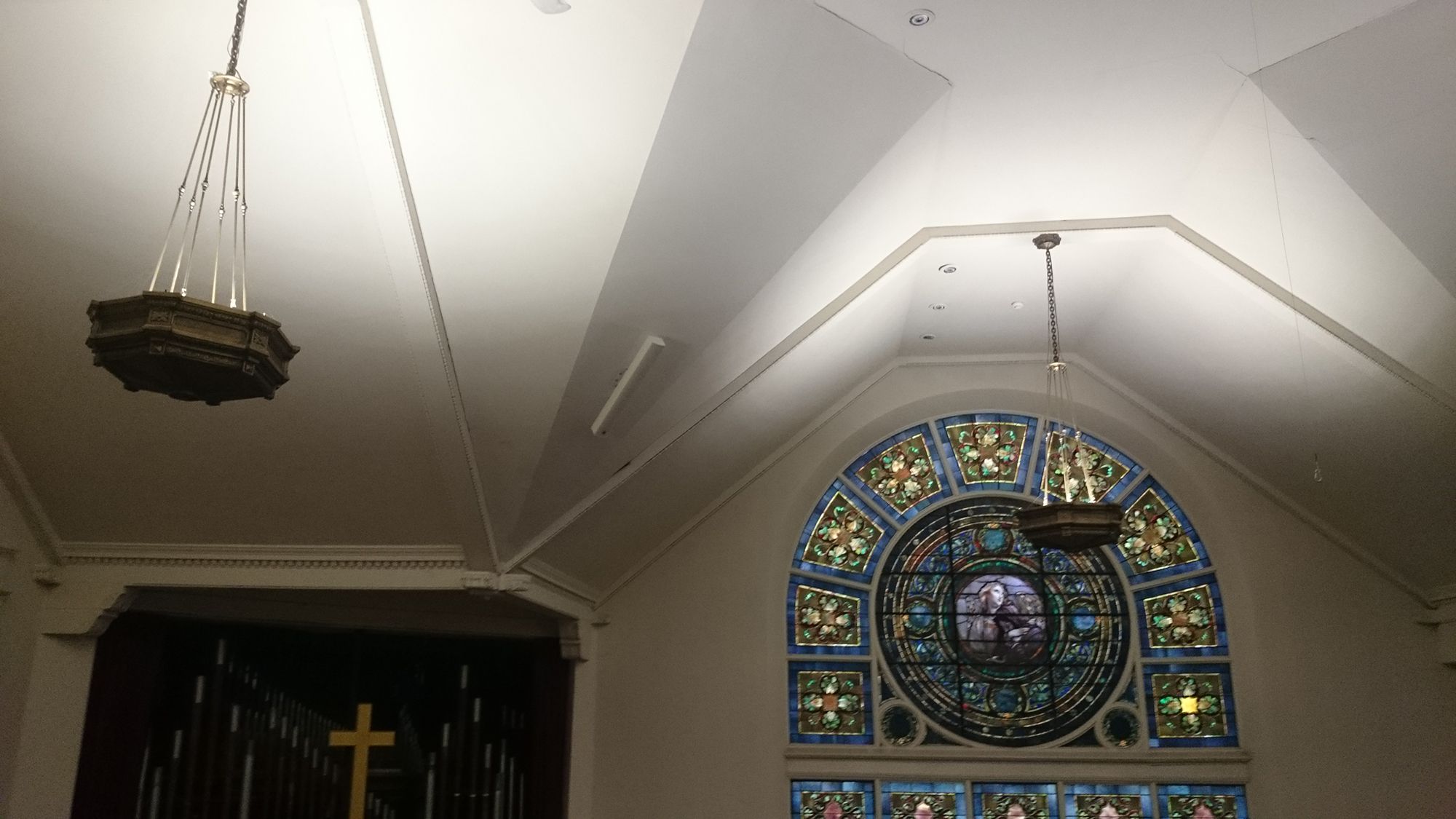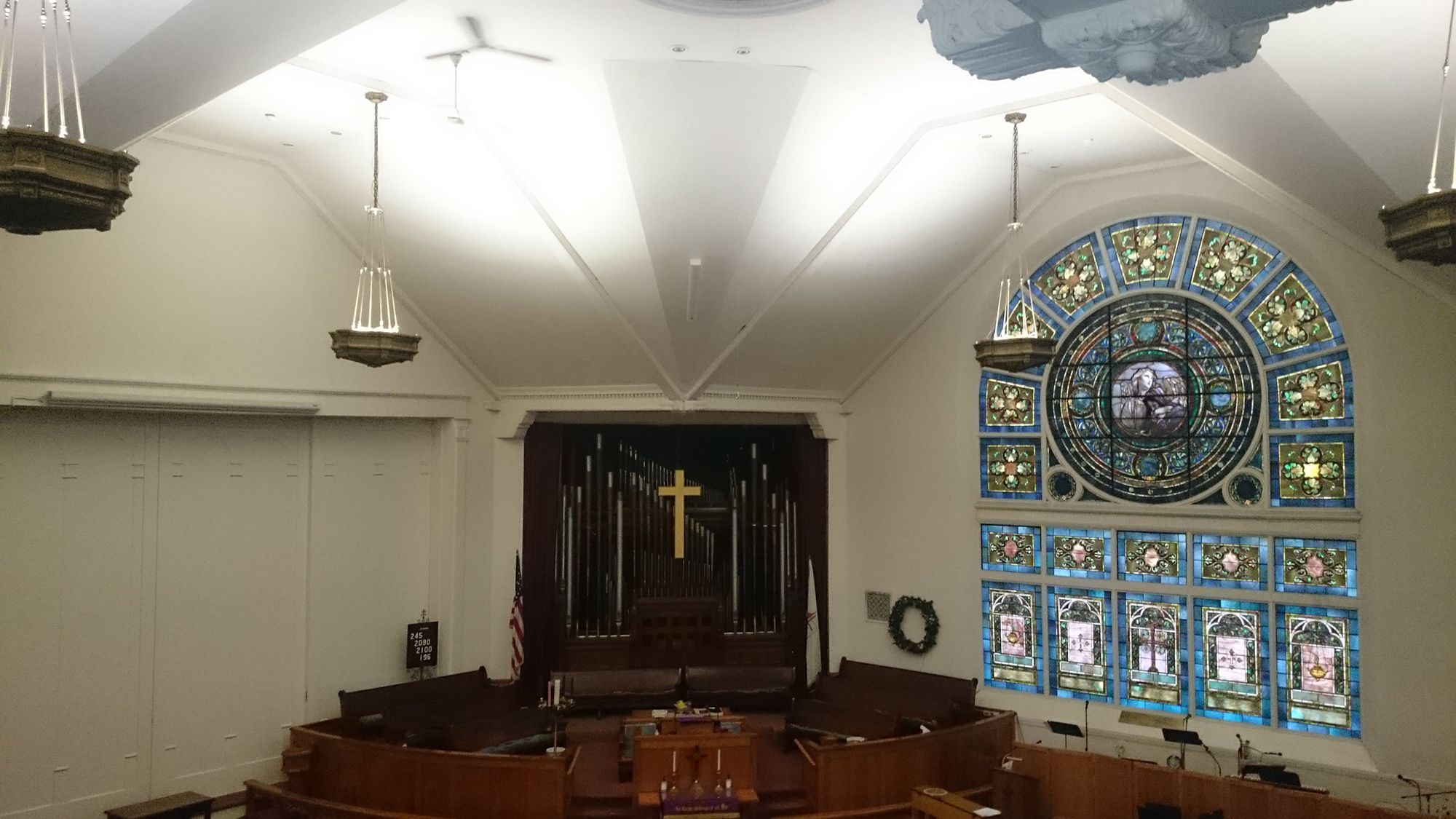 Location:
The Culinary Institute of America
Hyde Park, NY
Brief Description Of Location: The Danny Kay Theatre is located within the Culinary Institute of America's New York campus inside of the Conrad N. Hilton Library. It was originally dedicated in the 1990's. This 150-seat theatre serves as the site for student and faculty cooking demonstrations and wine tastings. Additionally, it houses special events for top chefs and foodservice professionals worldwide. These special events include live cooking demos and open forums with students of the institute.  
The Challenge: The client expressed that the technology in this room was dated and required an upgrade. The challenge was to upgrade the theatre with a new display system that would properly accommodate everyone sitting in the room, regardless of where they are seated. Pertinent factors to be considered included the heights of the booth and screens, the installation of a 4k viewing platform while keeping in mind the aesthetics of the room including carpentry. This project was all to be completed within an extremely tight timeline of 3 weeks. 
The Solution:
First, we visited the client and reviewed the site. The client discussion included reviewing site plans, the wants, and needs of the final product of the system, location of the system and the budget of the project. We also reviewed the heights of the booth and new screens, as well as the technology that was currently in the room.  Due to budget, we split the project into two phases – phase one being screen replacement and phase two being equipment replacement. Phase two is currently being completed.  
After the comprehensive site visit, we developed a plan to accomplish the client's goals. Before the installation could occur, we had to face the challenge of carpentry. We hired our own carpenters to do this task for us. After the framework for the displays was accomplished, we began to install three new screens – two 84" and 90" 4k, 24/7 rated with replacement warranty. The screens that were currently being presented in the room were a resolution of 1336 x 760 px. In the next part of the upgrade, we are planning to replace this equipment with a 4k system. A 4k system is four times the pixel resolution of the system currently in place. This type of system is important in a room such as this due to its improved reproduction of intricate details and that it can be viewed clearly by everyone in the room. 
We also engineered a custom floor mounting system using a metal channel that slides so the displays can be serviced or replaced. This makes it easier for displays to be removed. Additionally, it is used with a pulley system for easy servicing. Furthermore, we added an electronic rear projection electric screen and ceiling mounted projector for the lower level. The electric screen installed was concealed in a soffit to maintain the room's aesthetic. When incorporating a new system into a room such as this, it is important to consider how the new displays will impact the teaching environment.  
Moreover, our team prepped the room for a new projector. We rewired the podium specifically so that the projector would work efficiently in its new location. We also added controls to the podium via a button panel. This button panel would work directly with the new screen controls, projector, and sources.   
This project is still ongoing, and our team is currently working on the second phase of the upgrade. Unique projects such as this can prove to be challenging, but our team is always looking forward to new endeavors.  
Manufacturers Utilized:
Crestron
Phillips Professional
Chief Mounts
Da-Lite Screens
Epson Projectors
RCI Custom Products
Case Study: Executive Briefing Center Renovation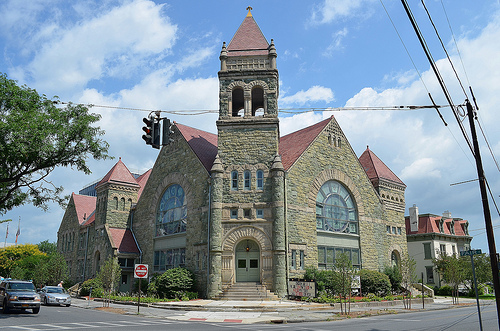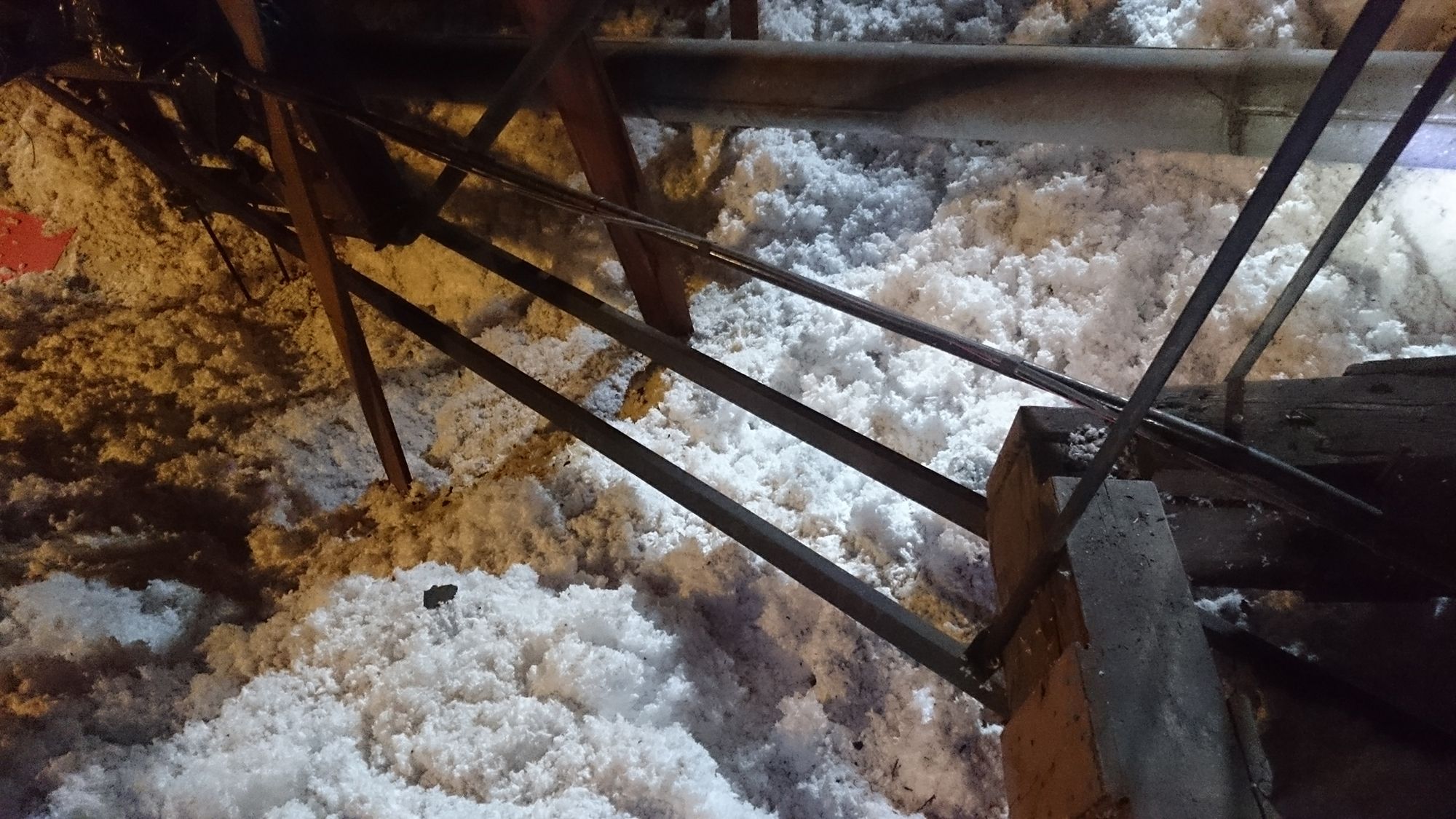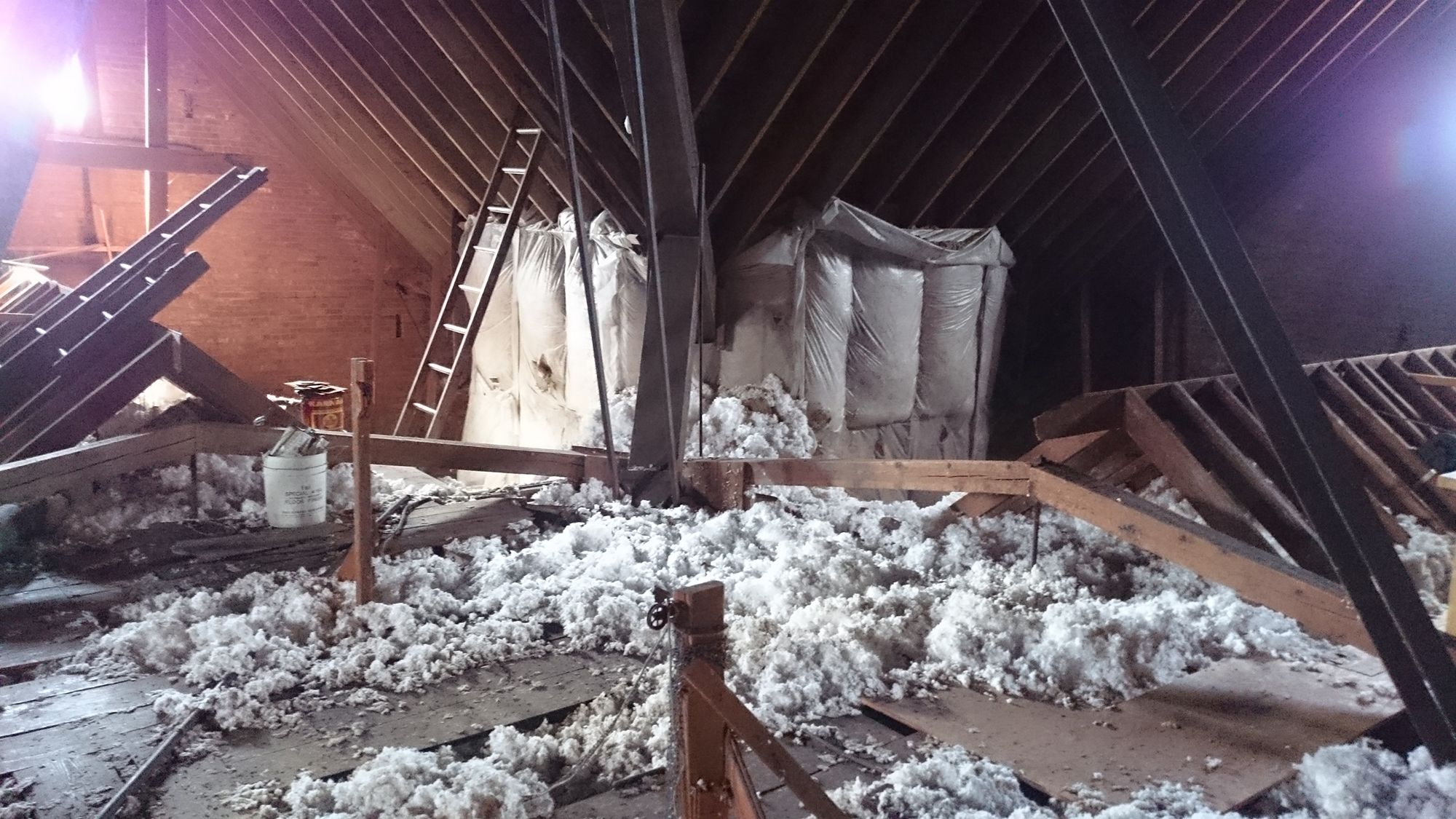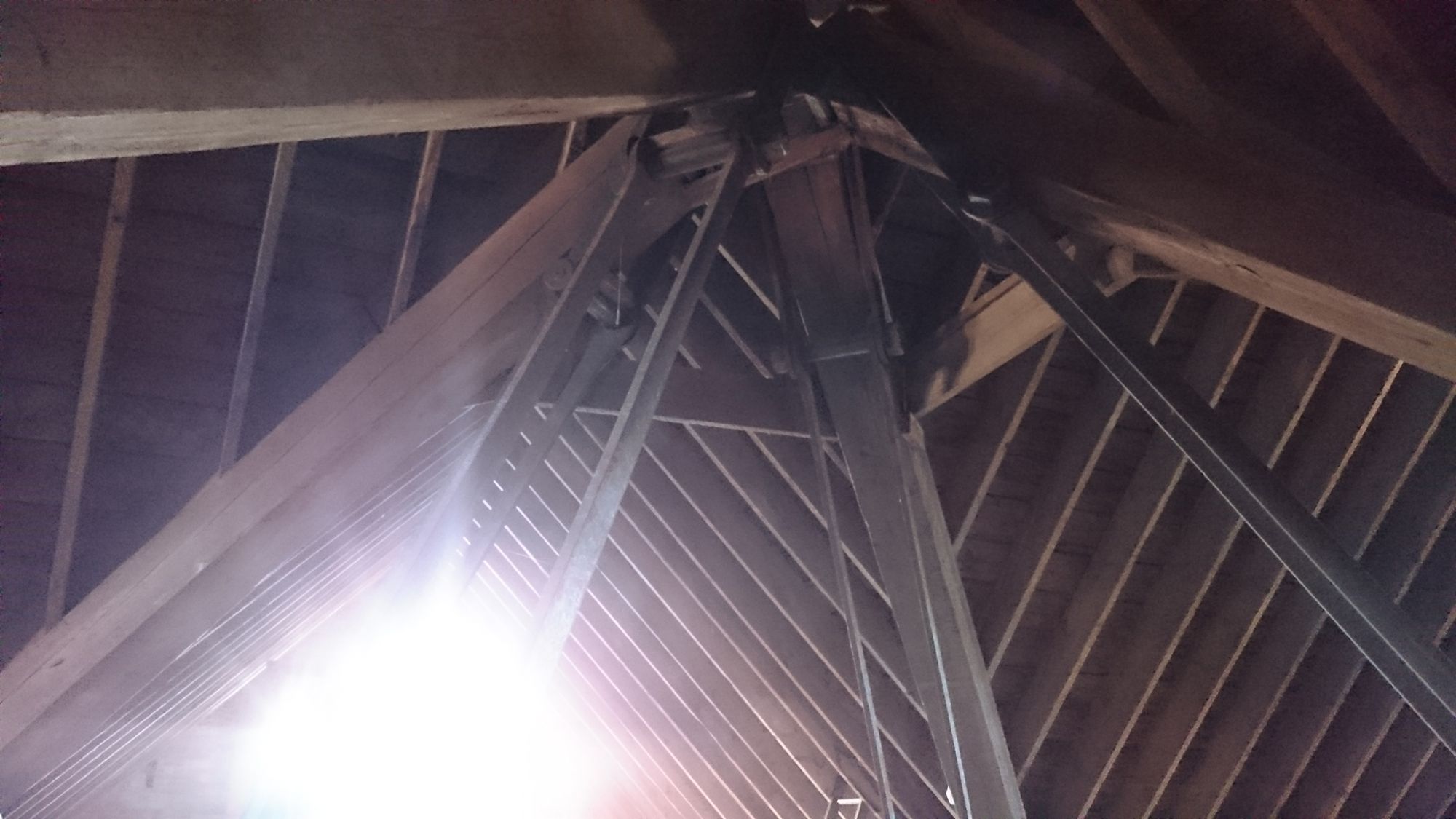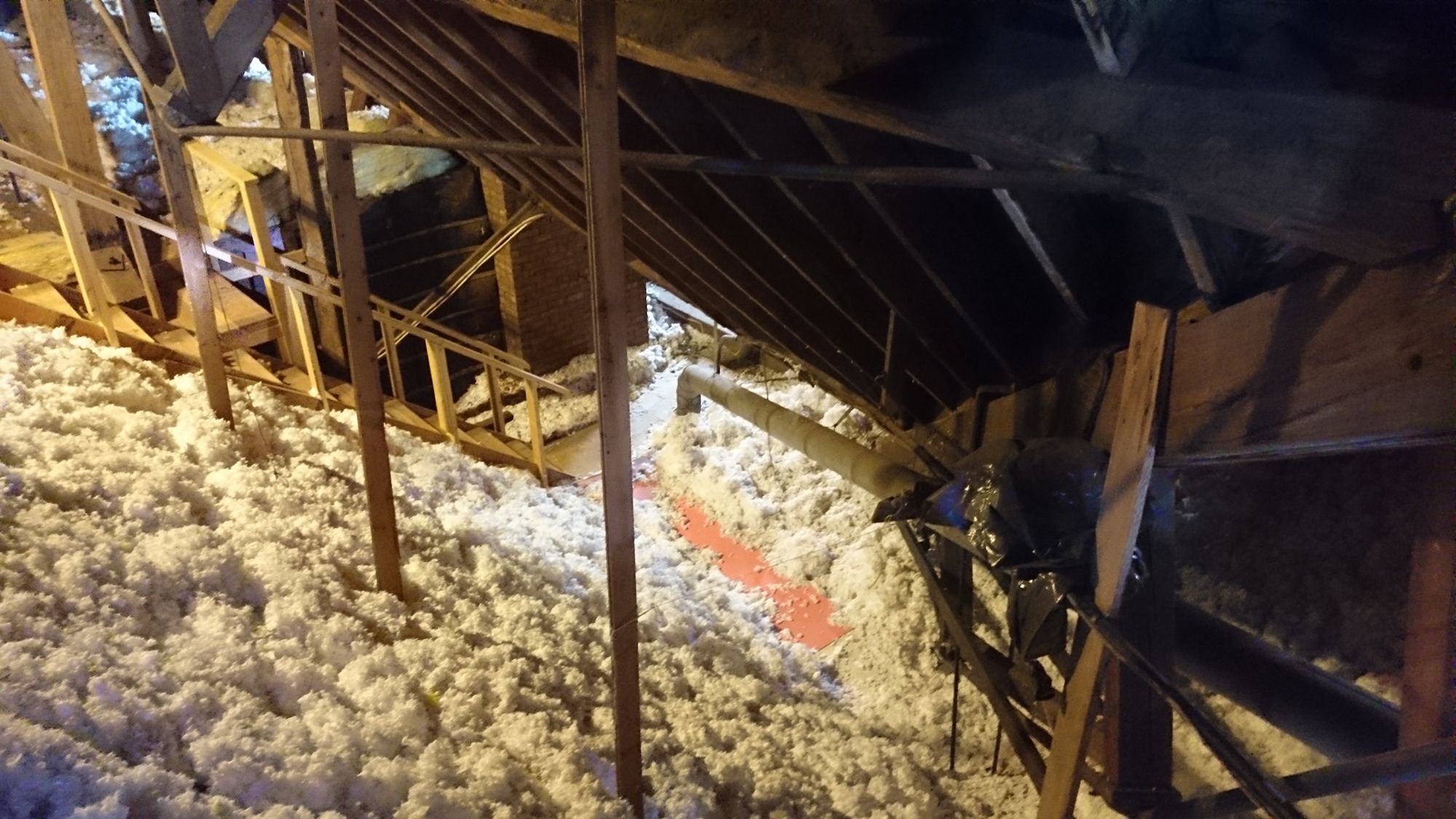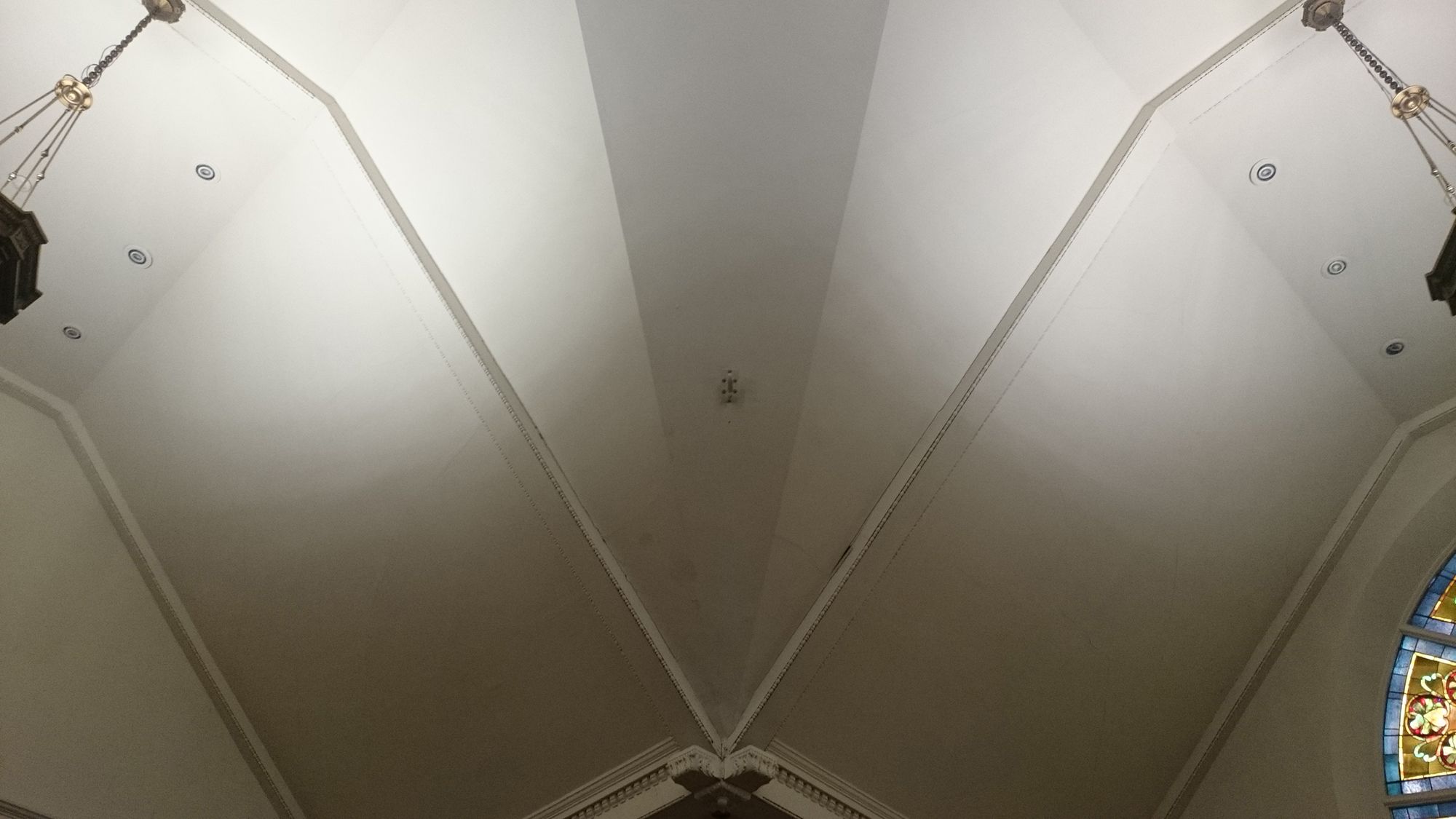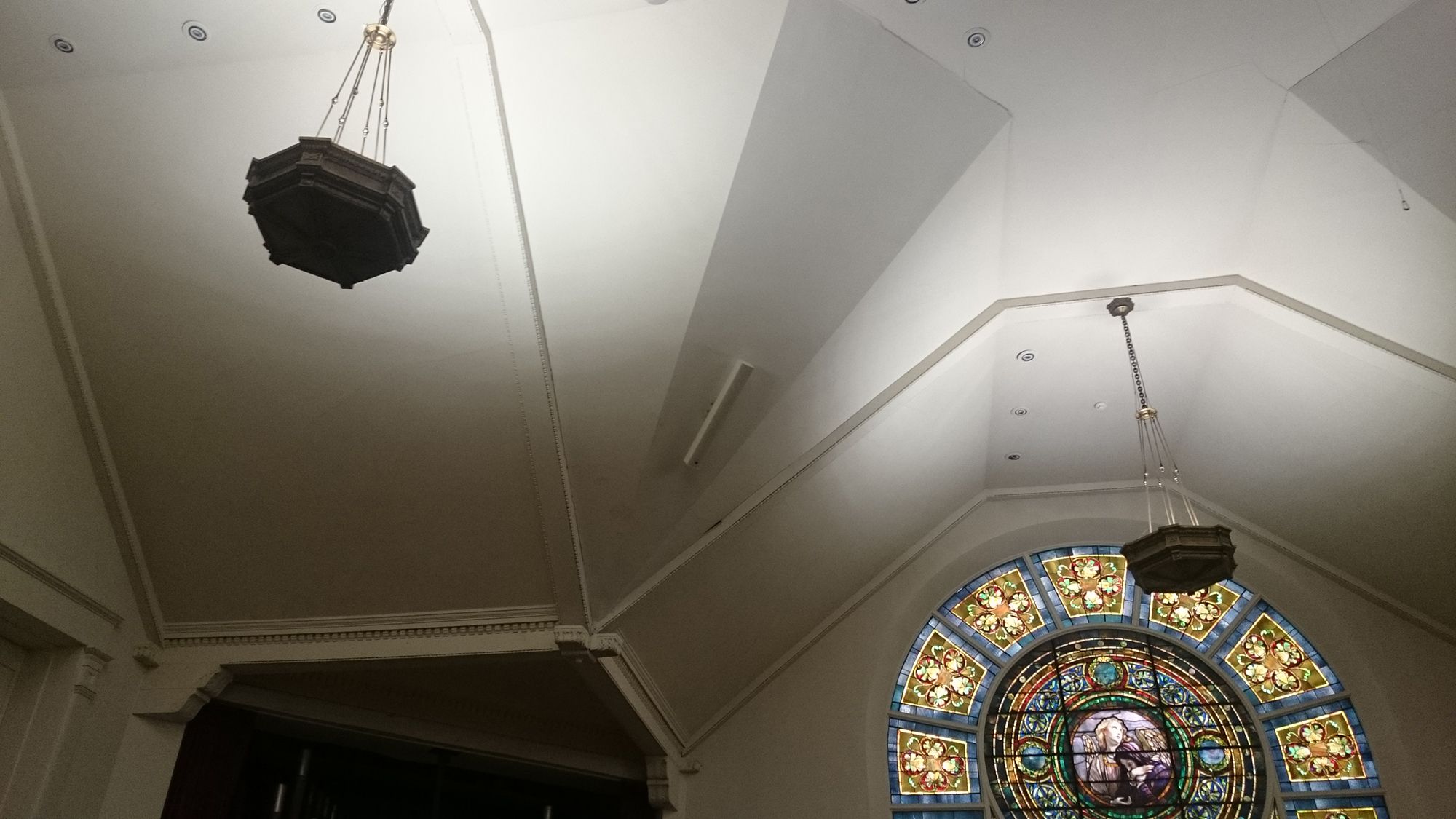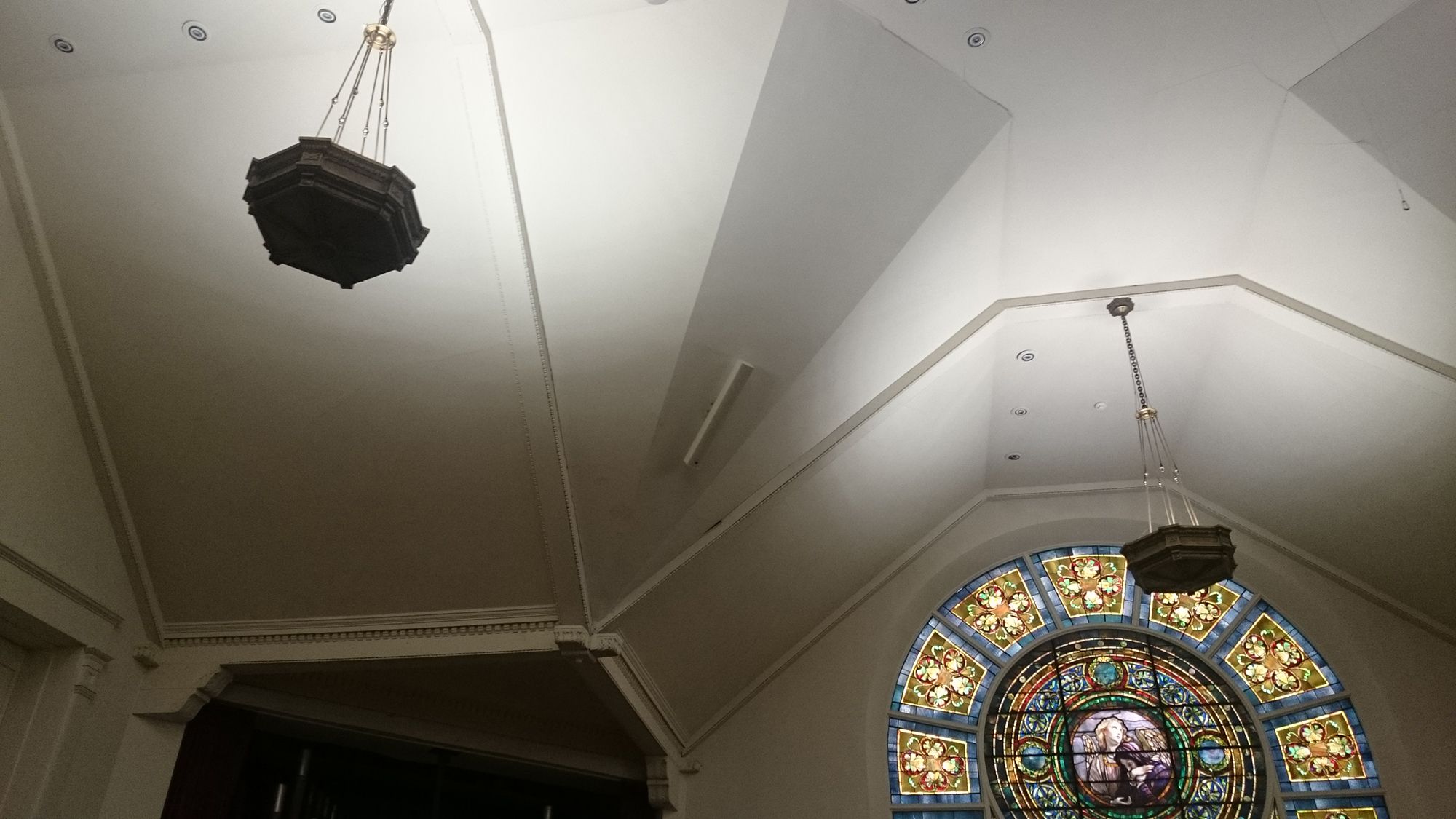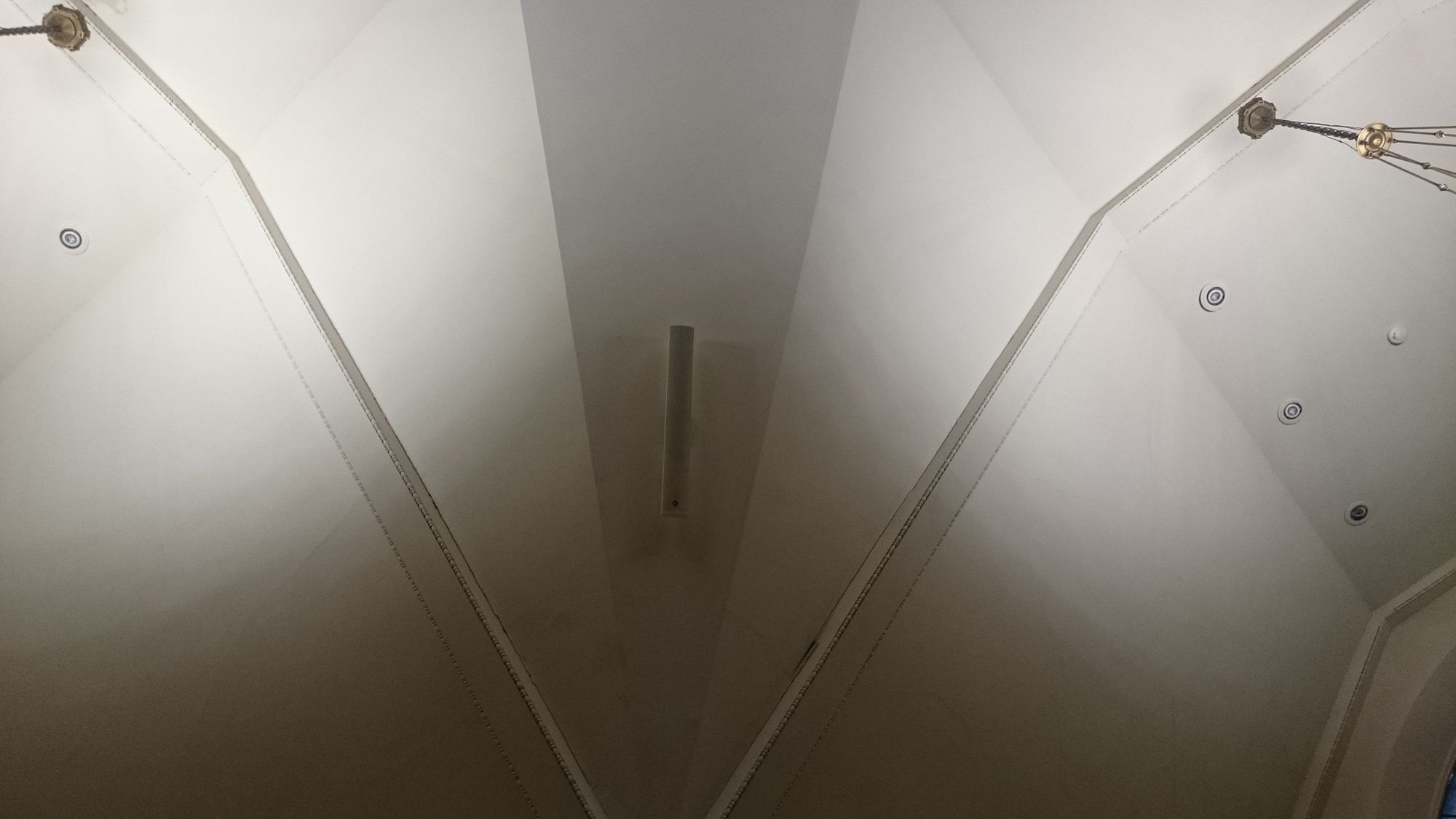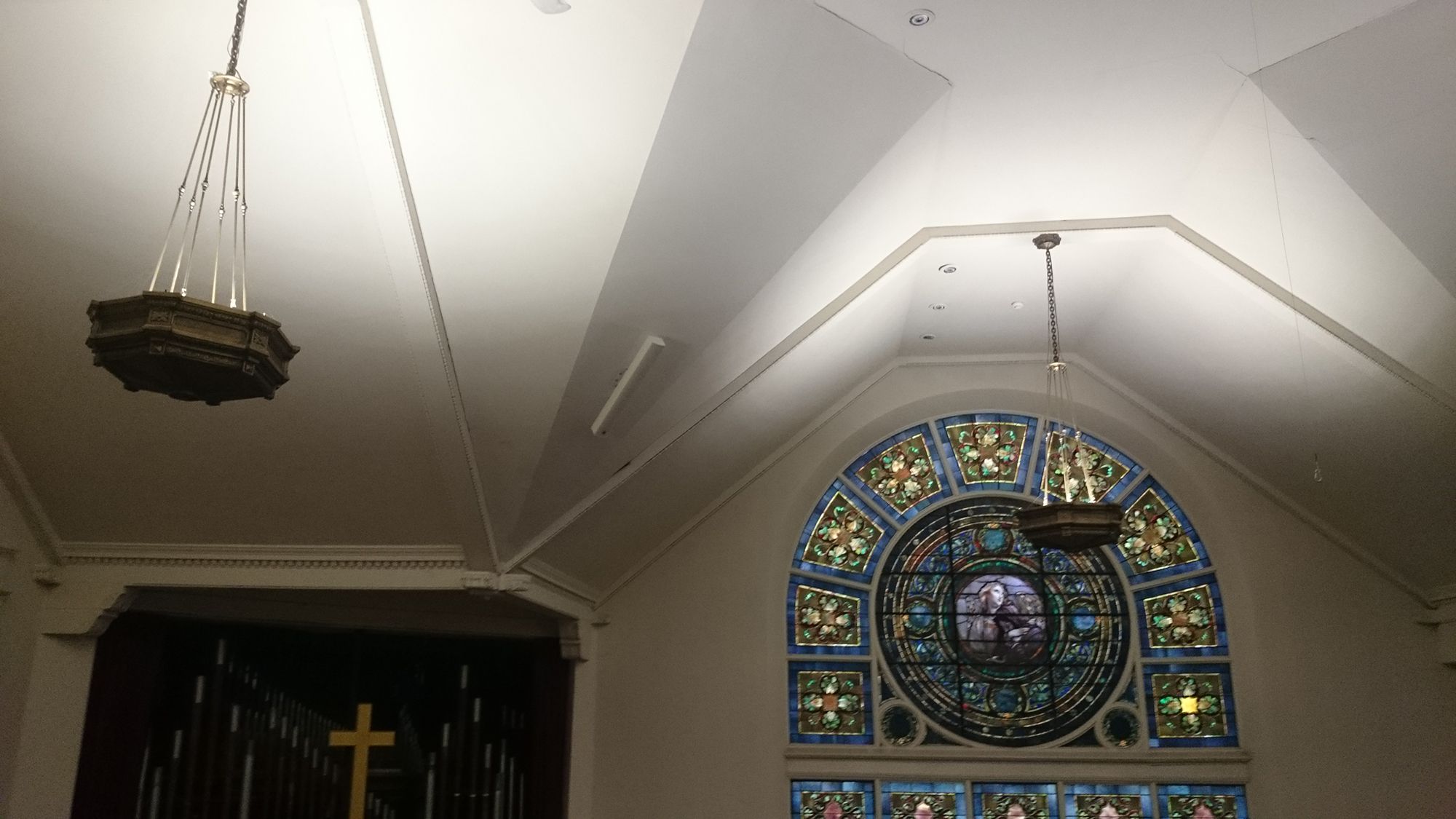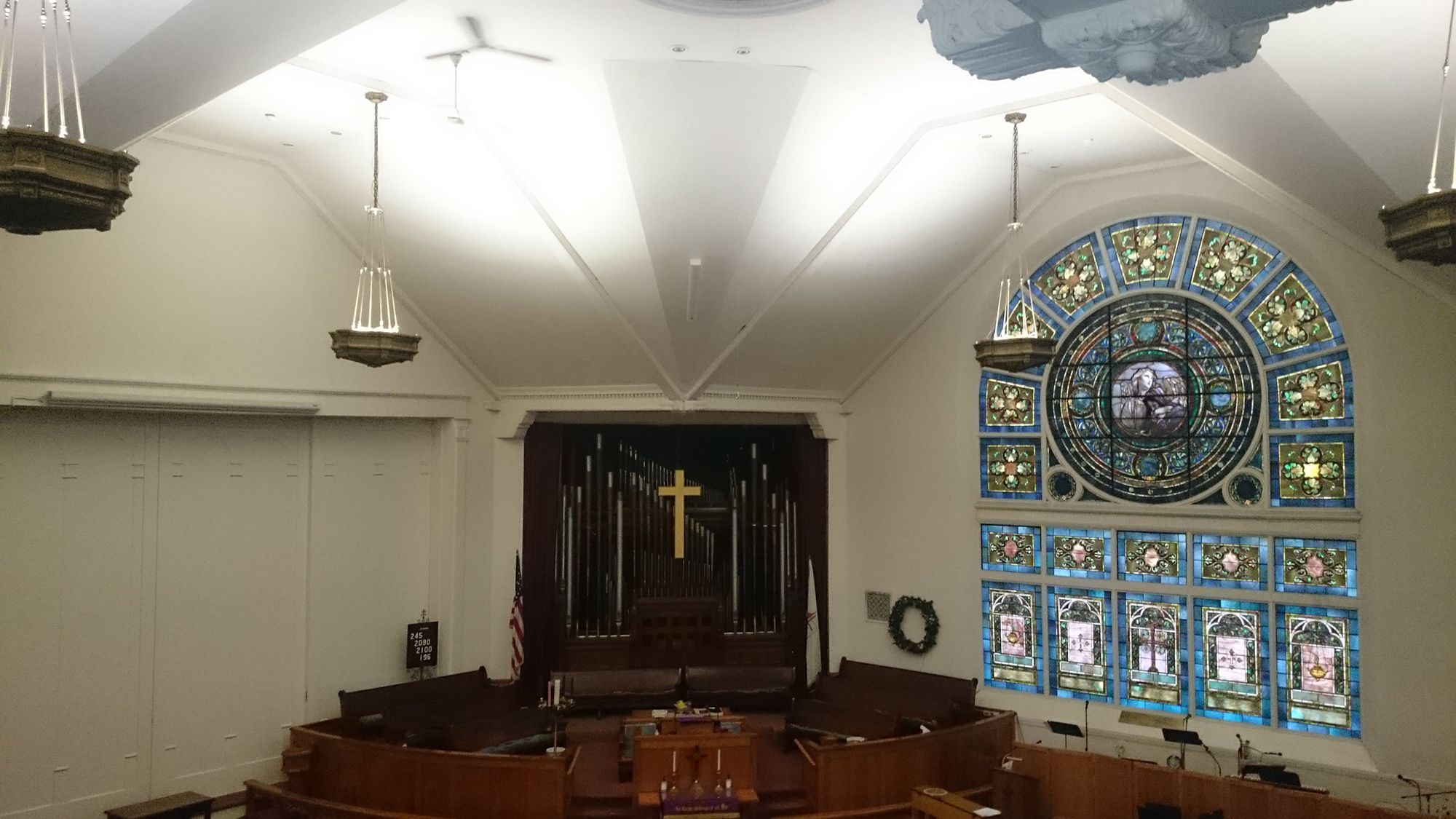 Location:
IBM Corporation
Poughkeepsie, NY
Brief Description Of Location: The Poughkeepsie Executive Briefing Center is located within the IBM Poughkeepsie main plant. It was built for IBM clients and business partners to offer briefings, training and worships for ZSystems, software, and cloud solutions.  It consists of a client lobby, four dedicated classrooms for small private presentations, four multi-purpose rooms which are combinable into one area for larger conferences. All spaces are then monitored and controlled by a dedicated master control room.
The Challenge:  
The client expressed how the technology was dated using only standard definition which included projectors, rear screens, standard definition switchers, video conferencing, and various rack equipment. They wanted to save everything they could for the new system without sacrificing system quality for a new High Definition upgrade. The area also included a comprehensive Crestron control system which allowed each room to either work independently or to communicate to the Master Control room when a live operator was required.  The entire system was integrated into their local intranet for remote management by the IBM staff.  They loved the system and what it could provide for their clients, but it was time to modernize so they could highlight hardware and the cloud infrastructure.
The Solution: Due to the fact they were so happy with the current audiovisual system, it is important to interview the client and staff to discover why they love their system and how it serves their customers. In our discoveries, we found that for the majority of the year, they had small intimate groups. Moreover, several times a year they hosted larger groups in which they opened the adjoining multi-purpose rooms that could facilitate these large meetings. Also, there were many guest presenters who use the areas with PowerPoint, which encompassed large images, excel with small text, video conferencing and they occasionally utilized audio from telephones.
Intrinsically, it was extremely valuable for our design team to build these features with expanded functionality into the modern design.  This project was very complex and the system needed to be flexible by combining different audiovisual scenario based on the room setup. We submitted a complete set of engineered drawings to discuss the project with the client.   This was very helpful for the client to trust the modern design and predict how they might use the new system.  These initial meetings set the tone for the entire project.
 Stand-Alone Presentation: We identified the large format display as a system that was in need of an upgrade. Formerly, it utilized a rear-projection booth with a 4:3 – 100" single acrylic layer that had an attached rear Fresnel lens with produced poor viewing angles and light transition. In order to facilitate the new HD formats, we reconstructed the front of the booth to use a Stewart Film Screen StarGlas 60 16:9 – 119" screen. This screen is truly amazing and is made of pure glass that is ambient light resistant and stain resistant with exceptionally impressive contract levels. The projector was replaced with a 3LCD short throw high brightness projector which accurately reproduces colors for presentations and displaying client logos.
The existing rack and presentation podium was reused to save money, but much of the audiovisual equipment was replaced to keep up with today's standards and user requirements.
It was extremely important that the base functionality on each room be left intact, signifying a completely independent mode without outside assistance from support teams. In order to facilitate this goal, we installed a large format touchscreen monitor that will act as the unified central for each room.  We made sure that the user is asked the correct questions to help them throughout the presentation.  This was accomplished through a customized interface design with direct input from the client, which resulted in a great interface with limited need for support training.
The interface allows for a preview of all sources before they have routed to the projection system an important requirement.  Undoubtedly, they have a myriad of sources to select from, including:
Resident Computer with Wireless Keyboard
Laptop inputs including HDMI and VGA
Blu-ray Located in master control – shared resource
DirecTv located in master control – shared resource
Independent Audio Conferencing
Video Conference master control – share resource
Next, we needed to upgrade the existing audio microphones to defeat room feedback and ventilation room noise issues. This was accomplished by using eight small profile discrete wireless boundary microphones which were placed in various locations based on need. One great feature of the specified microphones utilized is the alert beep which notifies the user that they are moving the microphone out of normal proximity – a feature that greatly reduces lost and stolen microphones. The base units that our team set in place last the entire day without a battery charge, which is important due to the fact that most of their training sessions last the entire day. When the conference is completed, all microphones will be neatly placed back into the charging base for the next presentation.
Master Control Room: Throughout large gatherings and high-profile events, it is necessary for the support team to assist, monitor, and support many simultaneous events at the same time based on need.  This may suggest:
Classrooms working in standalone mode
Four multi-purpose rooms working as one or any combination thereof
Classroom rerouted for overflow participating in extra-large events
In order to accomplish these multiuse events, in the master control room, we installed four racks of audiovisual equipment including control processors, digital signage processors, HD matrix switchers, and share source equipment. Understandably, a user could instantly become overwhelmed due to the complexity of the system, but this was taken into consideration during the design phase which greatly affected the overall design, position of equipment, and user interface control.
The system installed is easy to control, with a straightforward interface that is controlled by a 24" touchscreen, making complex functions easier to understand and therefore accomplished with ease. In order to monitor each space, we installed four small spot monitors at the seated position for easy viewing.  Unquestionably, each monitor and all room functions are controlled using the touchscreen which assuredly helps with support during presentations or instructor problems. During special circumstances, the touchscreen can take the system out of normal operation and route any source to any endpoint, signifying that it can handle anything that the presenters request.
Additionally, any presentation can be recorded digitally using standalone recorders which record presentations in 1080P and then can be copied to a standard thumb. Many times, these presentations are emailed or given directly to numerous attendees for their use.
Hallway Displays: During participant lunch breaks, the hallway spaces are utilized to capture the visitor's attention which makes the time spent more enjoyable. Custom digital signage presentations featuring still images and videos are produced in-house by the client. It was determined that it was of high importance to capture the visitor's attention, meaning that all time was productive. Likewise, it gave an opportunity to highlight the best practices for current and future purchases. Furthermore, it was important to maintain ease of use while still allowing each presentation to be to each client.
This was an enjoyable and challenging project that contained several subsystems working as one.
Manufacturers Utilized:
Cisco
Clearone
Crestron
Crown
Directv
Epson
Extron
LG
Middle Atlantic
Pakedge
Renkus Heinz
Revolabs
Stewart Filmscreen
Case Study: Newburgh Armory – Larkin Center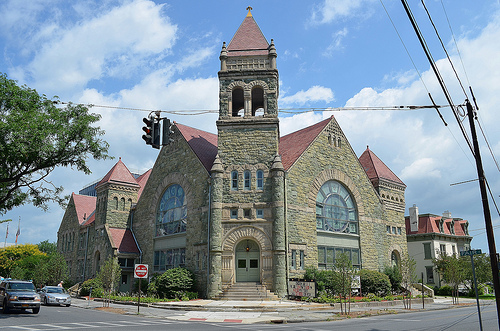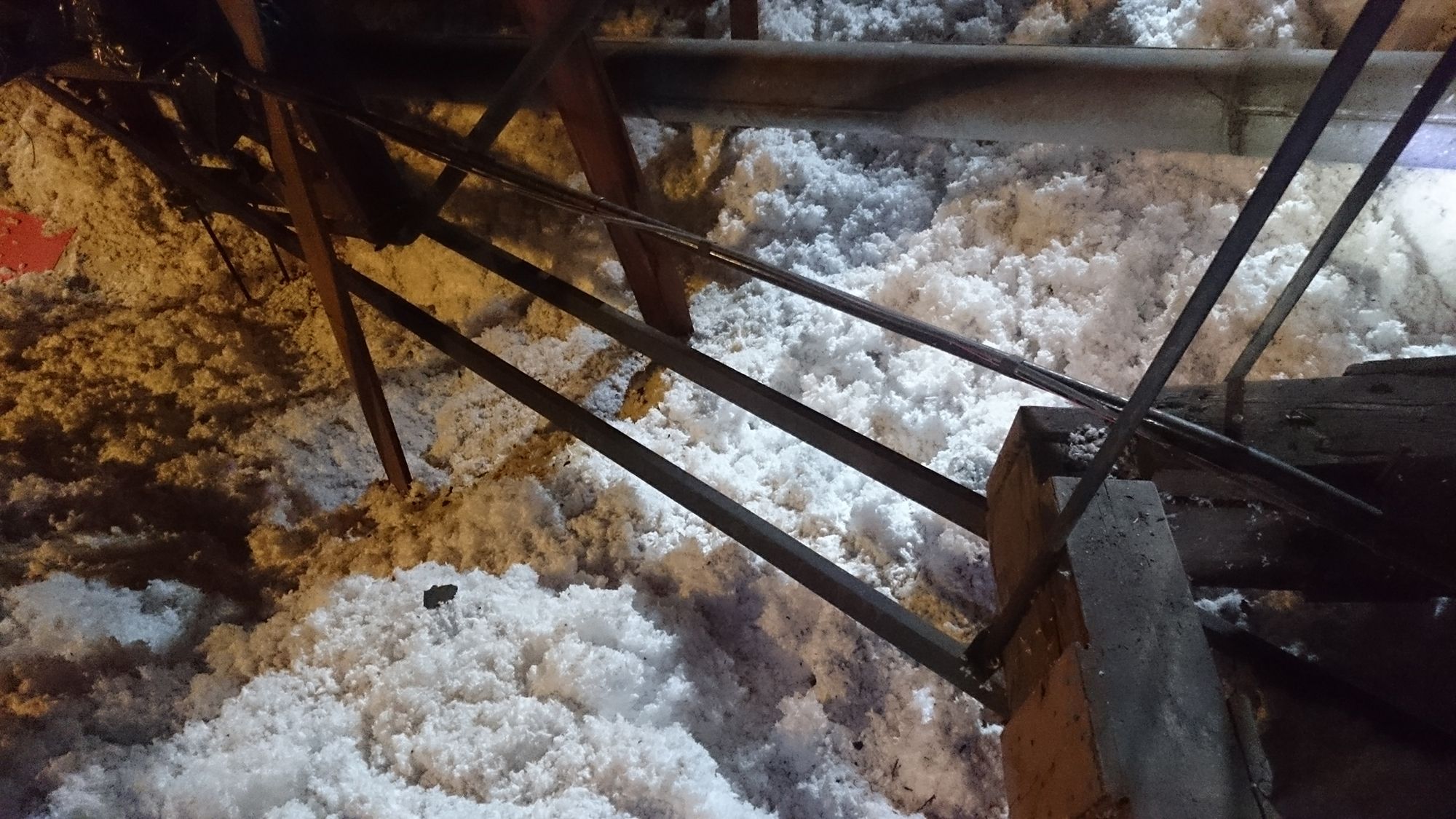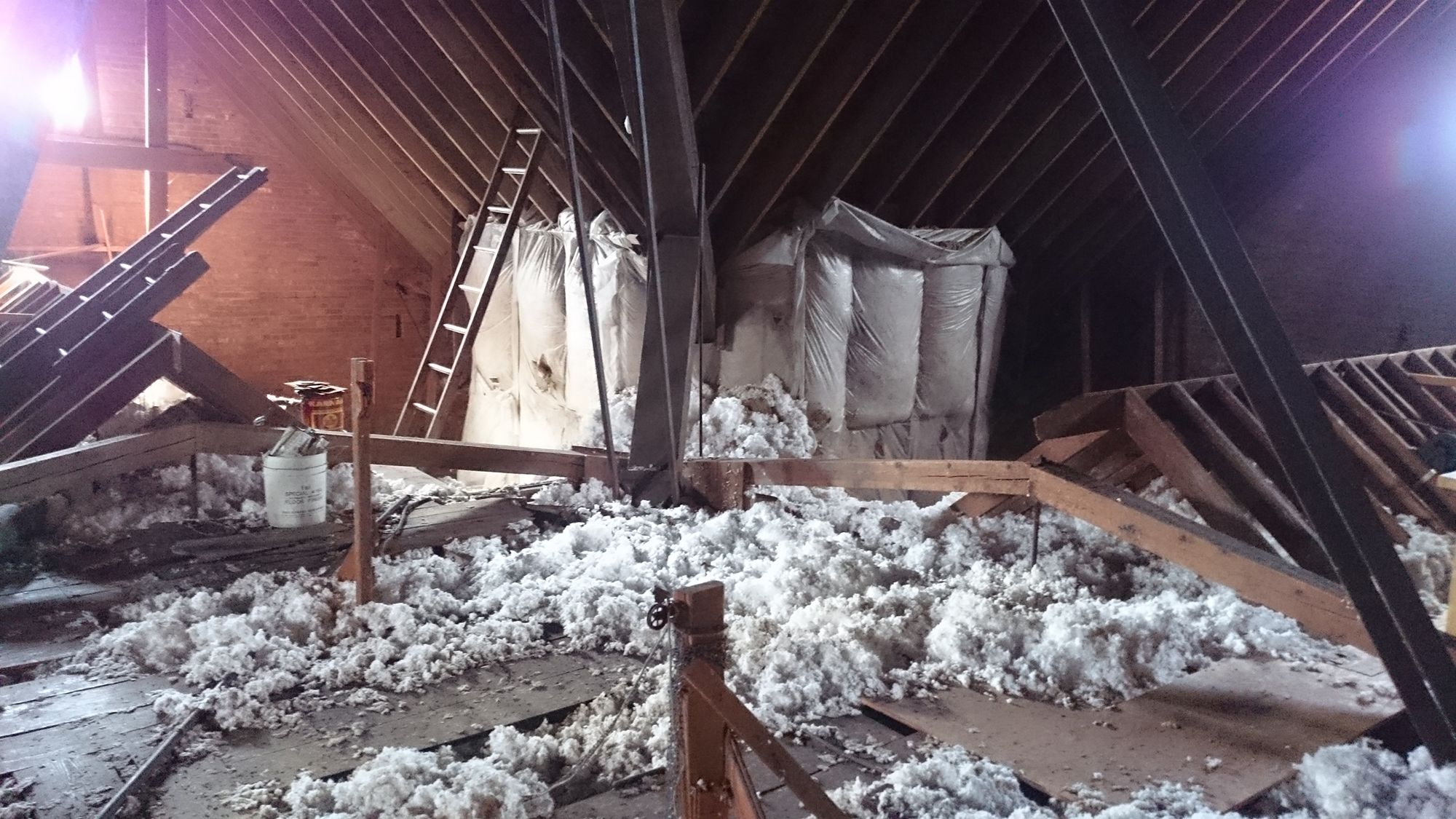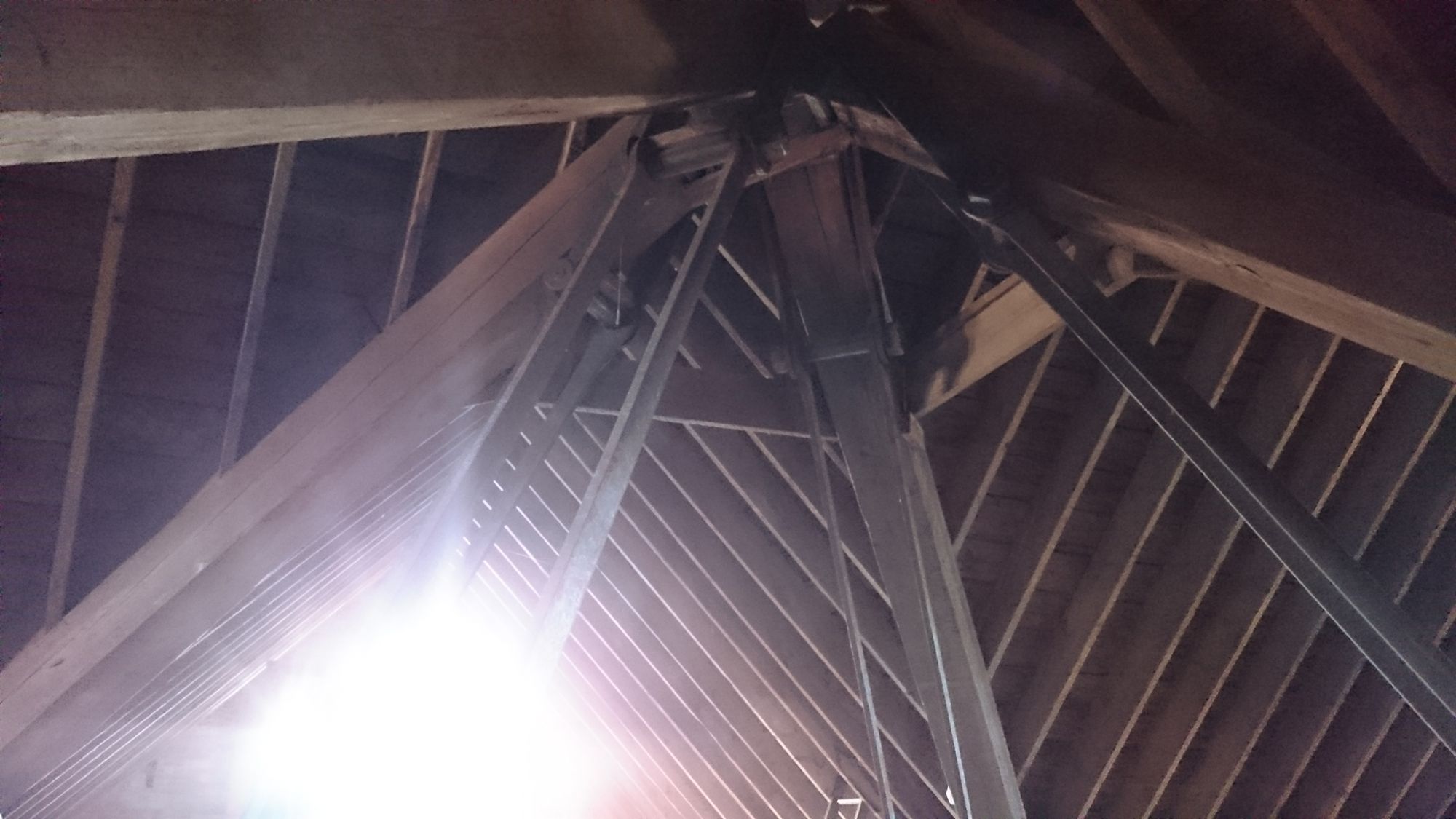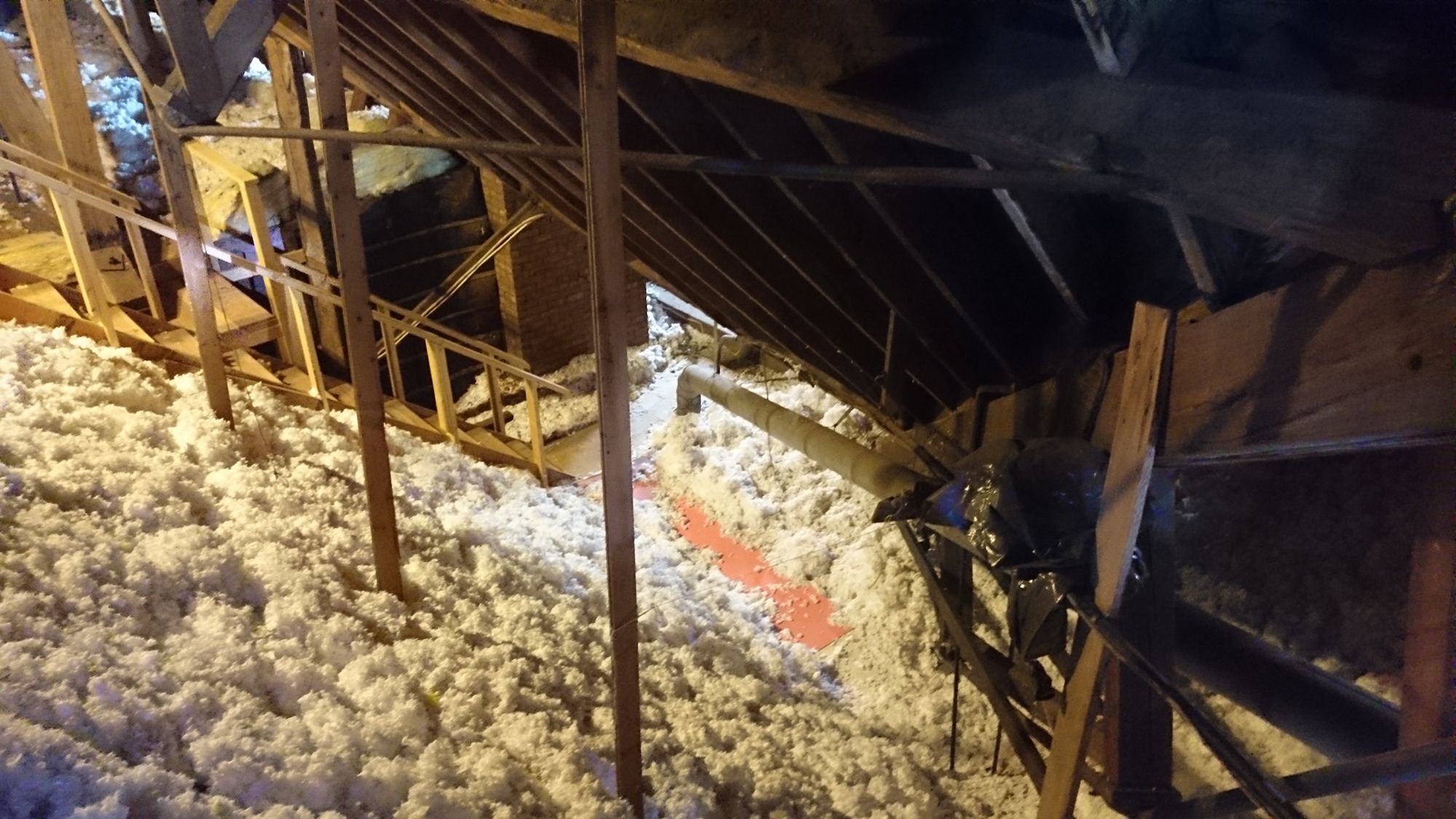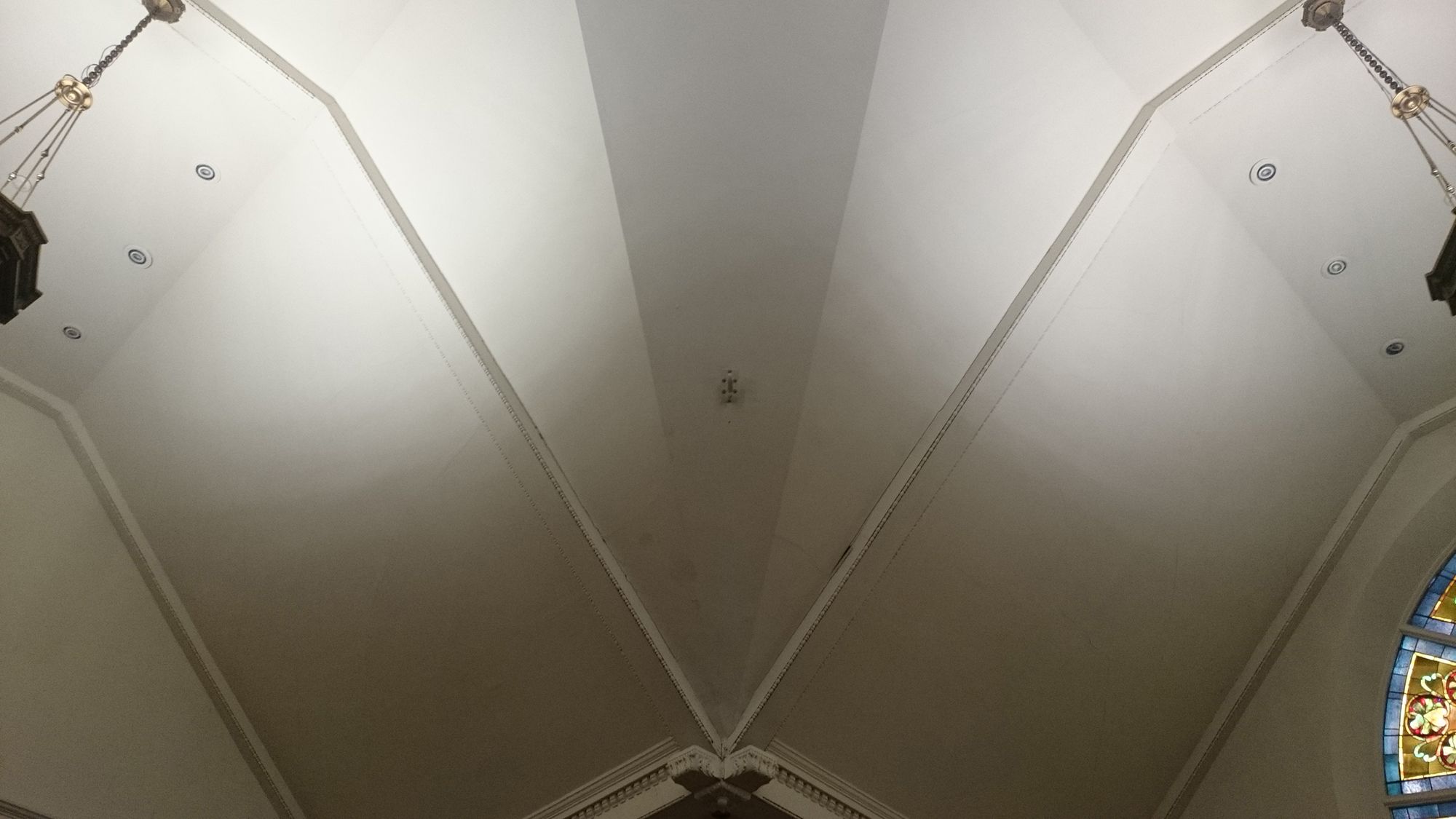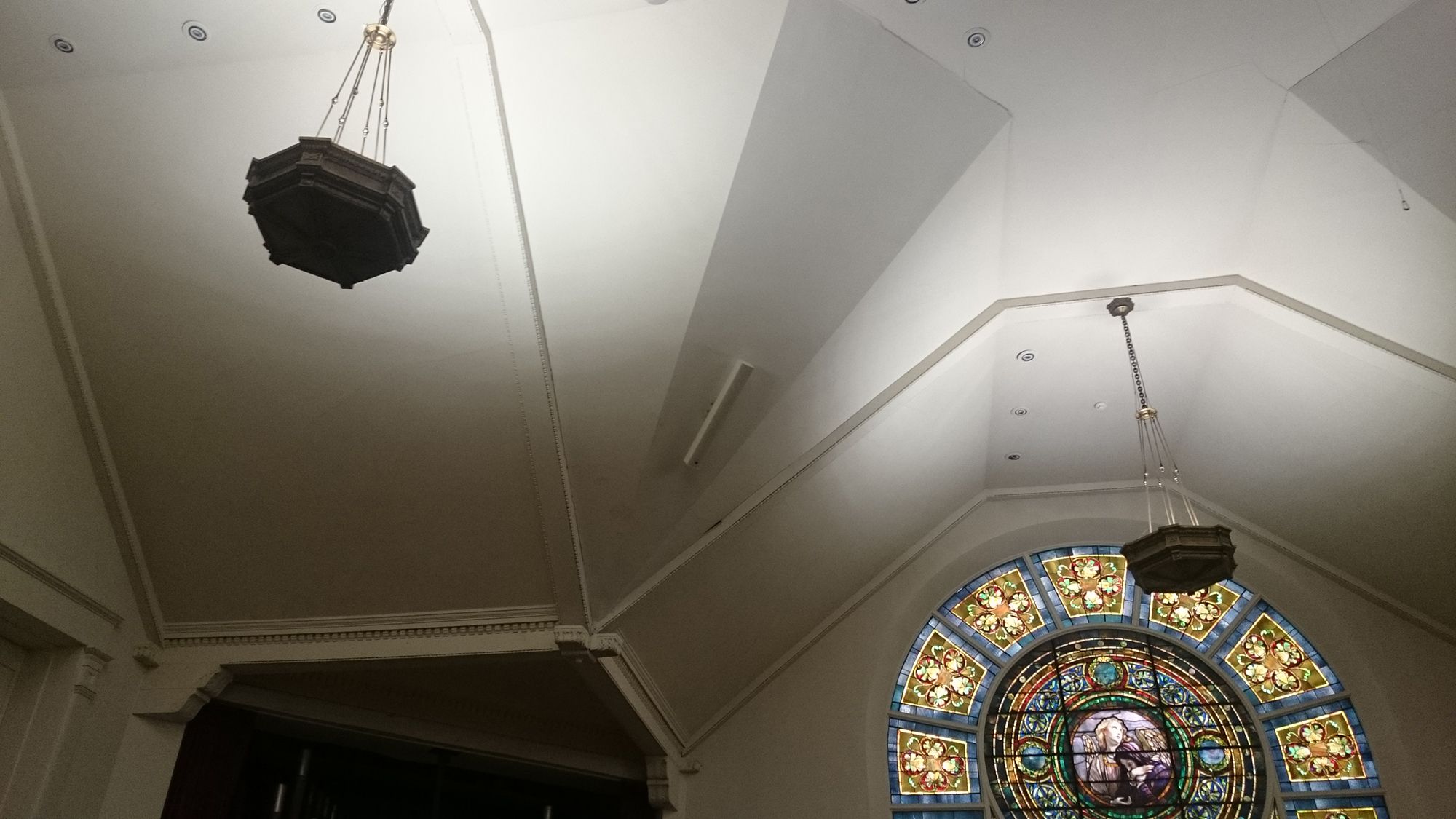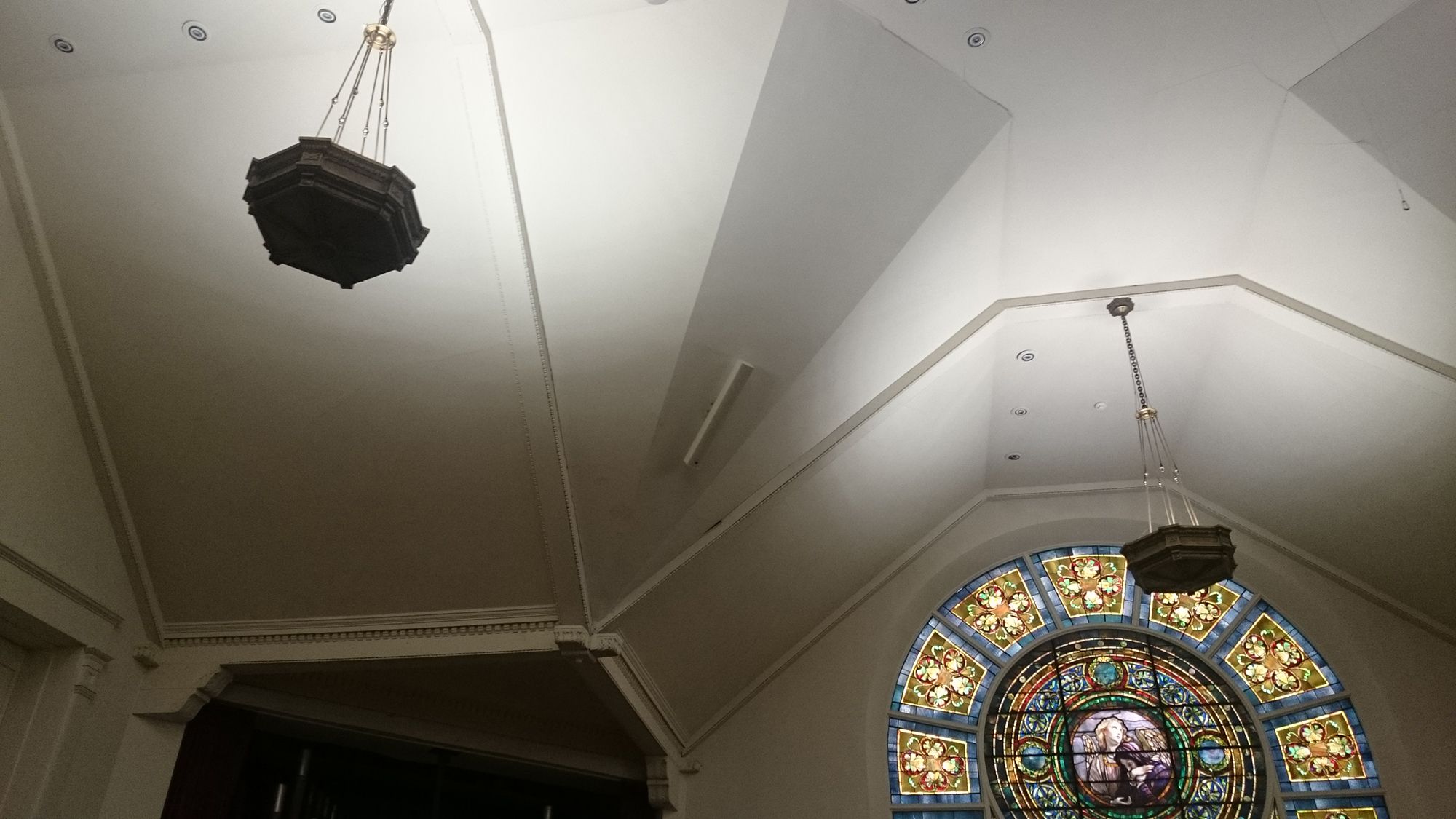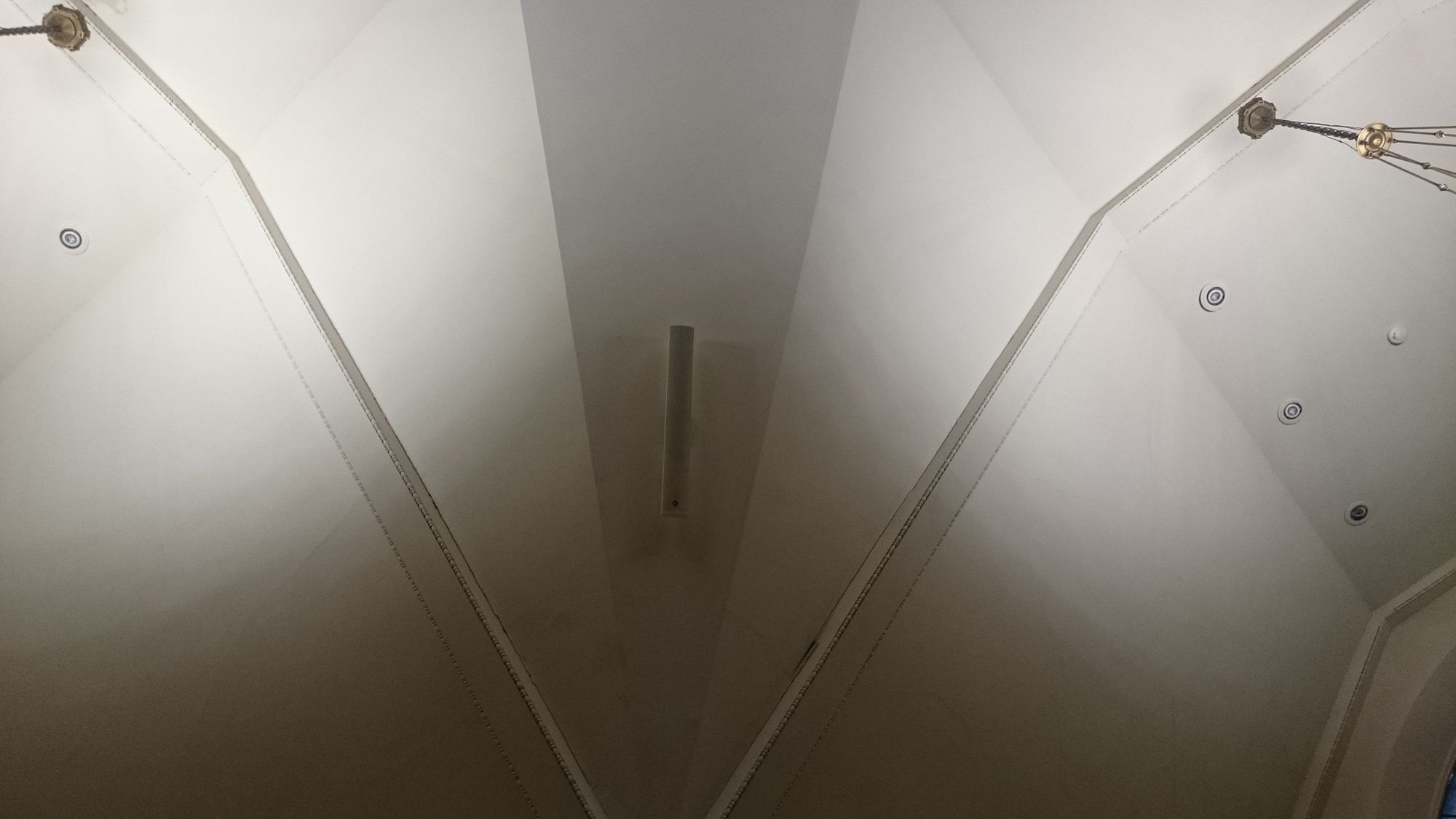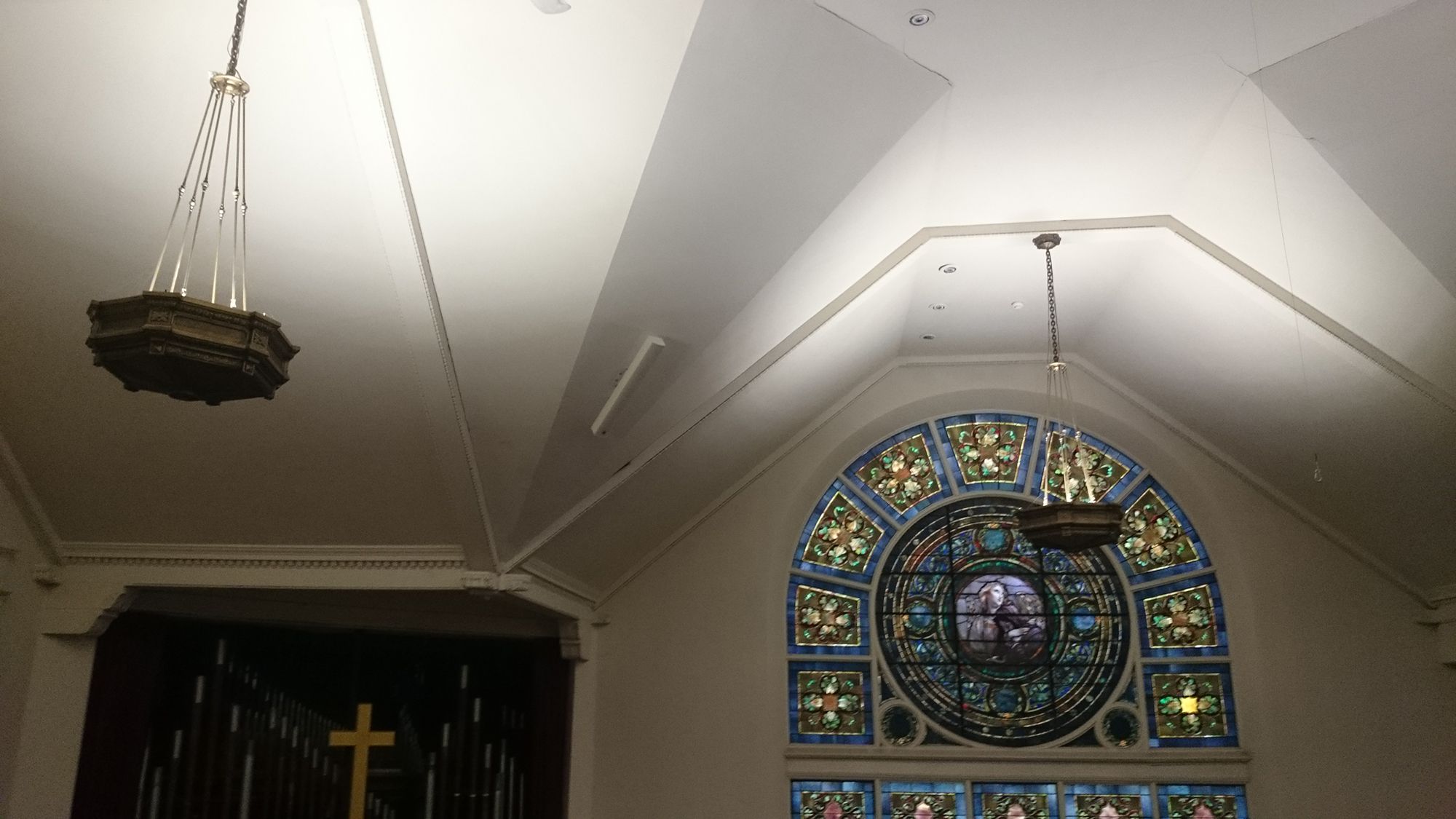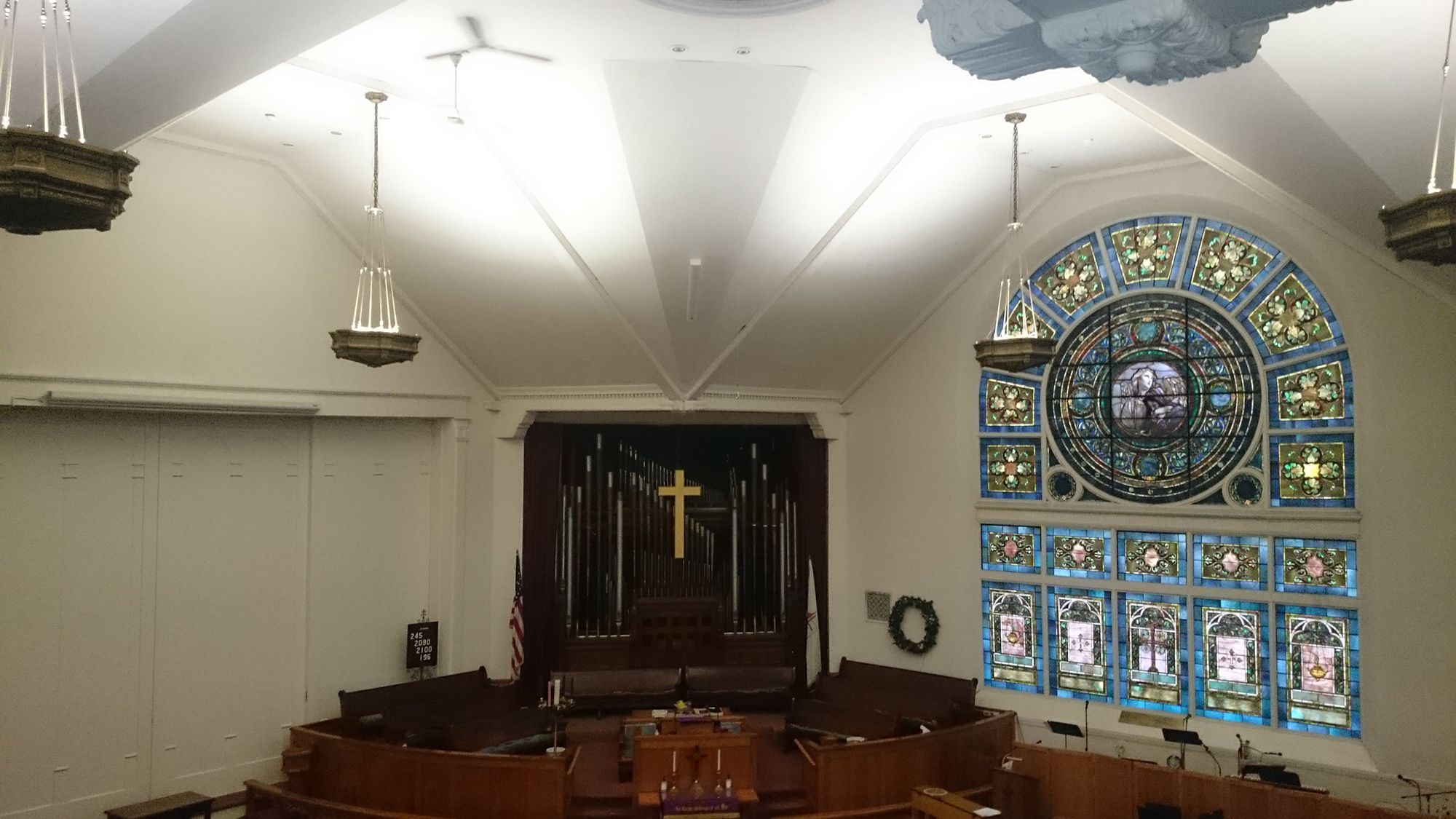 Location:
Newburgh Armory Unity Center
Newburgh, NY 12550 

Brief Description Of Location: A nonprofit community center in the City of Newburgh which provides free programs to help the underprivileged through educational, athletic and civic opportunities. Initially, it was created in response to the specific needs of residents of Newburgh and students of Newburgh Enlarged City School District. They rent facilities ranging from sports facilities to building facilities such as parties, concerts and meeting rooms.
The Challenge:  
The client expressed that they could not rent the Larkin room due to poor sound quality. The issue was the amount of sound decay, or better known as reverberation time – the amount of time required for sound to decay 60 dB once the source has stopped. In this room, particularly, it resulted in an extremely reverberant environment that made the space unusable. The room originally had a sound decay of around 6-7 seconds, which is extreme. Using a mic in this type of environment just exacerbates the room's inaudibility and the fundamentally bad acoustics of the room.
Ultimately, what the listener experiences in terms of acoustic quality is derived from the relationship between sound decay, the room's function, and cubic volume of the room. When the sound decay and function of the room "disagree", the listener typically regards the room as an unpleasant acoustical environment. Depending on the situation, this may either sound "boomy", "harsh" or "unintelligible". Typically, the currently accepted amount of reverberation in a given space for optimum sound decay is approximately 500 Hz. This is because it lies within a very active frequency range for speech and music applications.
Overall, our goal was to decrease the decay of the room in order to make the multipurpose gathering space more useable. For reference, the room was approximately 80' by 60' with a 21' ceiling at its peak.
The Solution:
First, we visited the site and performed a room analysis. This included a discussion of room purpose and examination of physical dimensions (length, width and ceiling height). Also, physical characteristics of walls, ceiling and floors, and overall room acoustics were considered. During this part of the project, we discussed the desired outcome of the project as well as major issues that immediately stuck out to us as well as the client. We also discussed details of the project such as budget.  
Our goal was to decrease the sound decay of the room to result in a more usable gathering space. Using data provided by the client, we created a model of the space to determine the initial sound decay. Then, we introduced treatment into the model to help bring the predicted sound decay and the ideal sound decay into better agreement. This is all based on the volume and function of the room.  
Ideally, sound decay for an 86,400 ft3 space is approximately 1.3 seconds at 500 Hz for improved speech intelligibility and musical clarity. The predicted untreated sound decay during our site visit at 500 Hz for the initial space was approximately 5.82 seconds. Seating of 175 people was included in the analysis so as not to over-treat the room. The most effective means of acoustic treatment was to reduce the sound decay to an acceptable 1.27 seconds at 500 Hz. This required the strategic placement of absorptive materials across wall and ceiling surfaces.  
In order to reduce slap-back reflection, or a prominent reflection from a flat surface opposite the sound source, between walls to achieve an acceptable reverberation time, our team first utilized 34 2" ProPanels. Then, we used 20 2" ProBanners. These acoustic panels were strategically  mounted by our team across the walls and ceiling of the space. The products used are all categorized as Class A, meaning that they would produce a lower flame spread if there potentially were a fire, a serious consideration in a public gathering space. Additionally, they are known as being a durable absorbent treatment. This is important due to the goal of improving the overall acoustics of the room for anyone who is to use it. These products can easily be mounted in order to help absorb discrete reflections and reverberation. This type of treatment results in a translation to the listener as a more controlled and articulate, less "echoey" listening environment. Moreover, it resulted in vastly improved speech intelligibility within the space. 

All we can say is WOW! This product is living up to its reputation and more. Brad was awesome! A top-notch installer with tons of information.
Rob R.
Project Manager, S&O Construction Services
Team is just great! They did an awesome job and really took their time to make sure it is as great as it is.
I found Hugh's to exceed our expectations. They anticipated our expectations. They anticipated our concerns and exceeded our expected results.
I just wanted to take the time to thank you guys for all of your help. The Larkin center turned out great. Dealing with you guys has been a pleasure. Should I need anything in the future I will def let you know. On behalf of the NAUC, thank you.
I just wanted to take the time to thank you guys for all of your help. The Larkin center turned out great. Dealing with you guys has been a pleasure. Should I need anything in the future I will def let you know. On behalf of the NAUC, thank you.