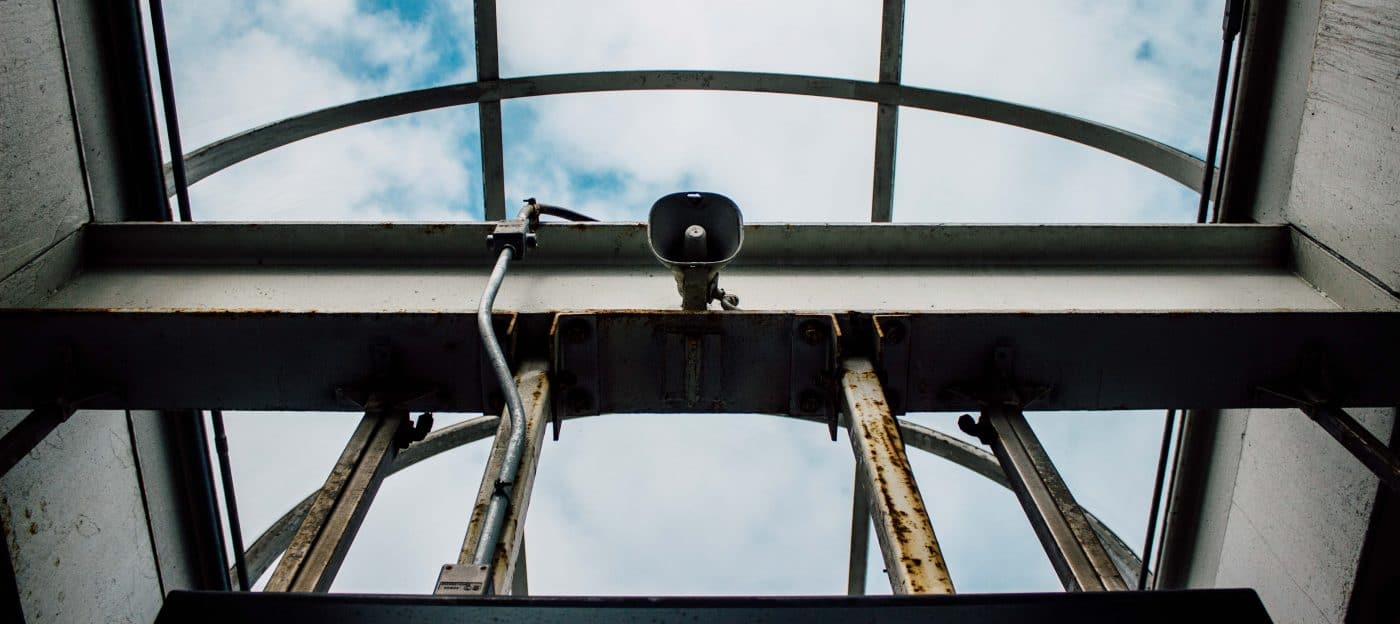 In today's world of technology, Public Address Systems, better well known as PA Systems, are taken for granted and very often go unnoticed. However, you undoubtedly notice when you can't hear an important message or distortion fills the room with terrible sound quality. Some common symptoms of a PA System in need of repair include distorted or blown speakers, unintelligible announcements, thundering loud interference, or even too few speakers that result in uneven sound quality throughout the primary listening area. Currently, PA systems are a necessity and require careful attention while being installed to achieve the desired result. When considering upgrading your PA System, there are many decisions that must be made and can prove to be difficult.  When choosing a system to fit your needs, you must consider understanding what a PA system really is, the benefits of acquiring one, and important factors to consider prior to purchasing.
1. Understanding What PA Systems Really Are and Who Should Buy Them
To begin, a PA System can be defined as "an electronic system comprising of microphones, amplifiers, loudspeakers, and related equipment". Ultimately, the true goal of a system such as this, means making sure the desired presentation, no matter how soft or loud the person's voice is, be heard without needing to raise or lower their voice. The system should go unnoticed and be aesthetically pleasing while blending into the environment. It is very important to understand that PA Systems come in all shapes and sizes. There are three main types, but which one should you choose for your project?  
The Point-Source Installed System:
This system typically utilizes mixers, digital signal processors, full range stereo speakers, and large subwoofers depending on the intent. This type of setup is extremely useful in reinforcing speech and music for indoor or outdoor venues. A well-designed system accounts for room deficiencies including odd shaped rooms, hard floors, or rooms with high ceilings, which can make the primary listening area too reflective and cause feedback or unintelligible speech. Typically, this type of PA system is found in public gathering areas, meeting rooms, houses of worship, live theater, college athletic fields, and school gymnasiums. 
The Distributed Sound System:
Often, this is referred to as a distributed 70V or 100V system and can utilize multiple ceiling mono speakers or horns that are connected with long speaker trunks.  This system is customarily designed for vocal public address announcements, but can additionally be used for background music in hallways or lobbies. It is very flexible and cost-effective to install due to the requirement of only one trunk wire for large amounts of speakers. Volume controls can be installed to adjust certain speakers.  However, it is important to realize this is not a foreground system and has some constraints, including limited frequency range and limited bass reproduction capabilities. When there are large amounts of speakers that are required to cover a large square foot of area, this is the perfect system. Nowadays, PA Systems have become so flexible that it is possible to integrate them into your IP network. This is a perfect system when large amounts of speakers are required to cover a large square foot of area. Generally, you will find these types of systems in doctor offices, bank lobbies, mall hallways, school classrooms for general announcements, and even apartment lobbies where the use of communication from lobbies to rooms is possible.
The Portable Sound System:
This is the system that many think of when one mentions PA Systems. The system is portable in design, resulting in an easy setup and break down, making aesthetics secondary. It commonly includes a mixer amplifier, speakers mounted on portable tripods, and various wired or wireless microphones. This type of system is still a significant option. Unfortunately, most of the time there will be problems that are never addressed, which limit how well the system can perform, along with the quality of the sound. This system is perfect for those who need a quick solution for pop-up events with a limited budget. These setups are most often found in DJ events, community centers, outdoor fairs, wedding receptions and large business meetings.
2. Benefits to Consider Prior to Purchase
Once you know the different types of PA systems that are available, you must consider the benefits of purchasing a system. Regardless of the system that you choose, there will be numerous advantages.
Benefit #1 – Effective Communication
Effective communications can be a painless way to connect with your team or clients.
Two-way communication through any speaker can be implemented which can easily improve communications.
Benefit #2 – Easy to Convey Messages Over Large Areas:
PA Systems will provide an easier way to cover a large area with music or voice announcements.

A great way to handle large noisy crowds in a large gymnasium or broadcasting to an entire building
Benefit #3 – Emergency Announcements
A fire and alarm system can be easily integrated to provide automatic messaging.
Automatic messaging will signal people to protect themselves or exit a building.
In today's world, automatic messaging is something that deems important to consider with any system.
Benefit #4 – System Flexibility:
Included, there are features that allow integration into your existing phone system or IP network for increased flexibility.
This could mean making announcements with your cellular phone or computer.
3. Important Factors to Contemplate Prior To Purchase
First, you need to answer the question – Do you need a point source or distributed system? This can be a tricky question to answer. In fact, in some cases, a combination system may be needed depending on your circumstances. In order to answer this question, you must determine the following: Will the system be in a single room or throughout an entire building? Are ceiling or wall speakers appropriate? Where are the speaker zones for each area? How many presenters will need microphones?
Next, you must analyze if you need a standard system or an IP based system. Today, everything is available on the network, which makes systems much more flexible. Due to this, speakers are powered over the network and therefore, an amplifier would not be necessary. Additionally, you must consider if you want to use phones as input into the system. 
Finally, you must ask yourself one of the most important questions – What kind of sound quality do you require? You must decide if you need a mono or stereo speaker and how much bass you need. 
Why Hugh's?
There are a vast array of speakers to choose from which can be confusing, but remember to keep design, bass reproduction, power handling, and build quality on top of your list. System design can be complicated and budget concerns always come into play. Our staff can help! Connect with us for a free consultation or just to discuss an upcoming project. Contact us here!